Pierce Dealer
Pierce Service Center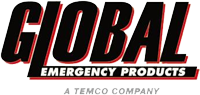 LOCATION
1401 N. Farnsworth Avenue
Aurora, Illinois 60505-1611
CONTACT
Mike Mikoola
Phone: 800-582-8818
Fax: 630-978-1155
Acting as a conduit for Pierce Manufacturing, Global Emergency Products constantly strives to provide the fire service in Illinois and Indiana with "World Class Products" and "Superior Service"!
Sales sells the first one, superior parts and service assure repeat sales.
Service Centers
Global Emergency Products
311 Peoria St.
Washington, IL 61571
Phone: 309-444-5985
Fax: 309-886-2005
Global Emergency Products
4212 Perry Blvd
Whitestown, IN 46075
Phone: 800-382-9788
Fax: 317-769-7610
Recent Deliveries
Marengo Fire Protection District
Frankfort Fire Protection District
Scales Mound F.P.D.