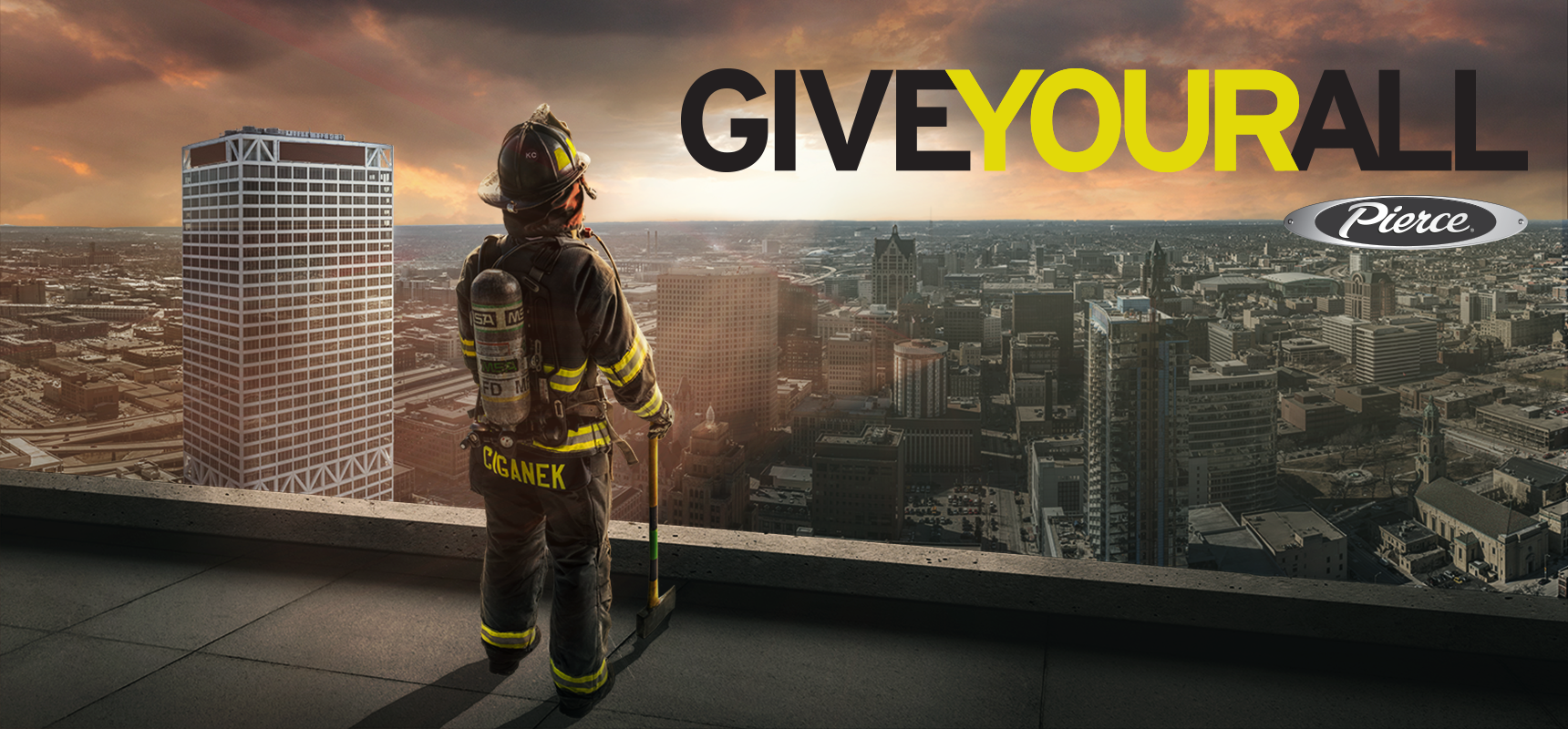 Pierce Manufacturing's "Give Your All" campaign launched in April features a strong, inspirational message with an incredible image of a firefighter in turnout gear overlooking the Milwaukee skyline. At first glance, the campaign's meaning is clear. What most don't know is the emotional story behind the image.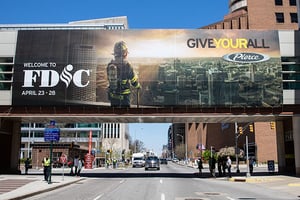 Give Your All
The objective of Pierce's FDIC 2018 campaign is to show a firefighter over-looking the city in a way that depicts the magnitude of responsibility resting on first responders' shoulders each day. The purpose was to evoke a feeling of inspiration and gratitude among those who "give their all" in their work as firefighters, as well as those who support the fire service community. The campaign took on a whole new meaning when Milwaukee, WI Deputy Fire Chief, John Litchford suggested that Lieutenant Kristin Ciganek's gear be worn by firefighter, Sandy Williamson, for the photo shoot. Here's why…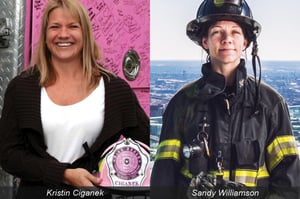 More than an Advertisement
Kristin Ciganek, a Lieutenant on the Milwaukee Fire Department, passed away in December 2017 after a long battle with stage IV colon cancer. Her sister, firefighter Sandy Williamson, currently serves as a firefighter on the department.
The image doesn't only feature a firefighter, it highlights a woman standing tall, wrapped in her sister's gear, overlooking the city in which they served together. If you look closely, you'll even see "KC" on Sandy's helmet. Kristin's initials are commemorated on many firefighter's helmets in Milwaukee.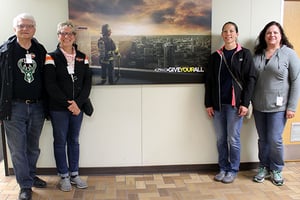 Creating the Pierce FDIC 2018 campaign was an honor for all involved and subtly captured the emotion, inspiration, and bravery that Kristin's life represented. Deputy Chief Litchford has produced a copy of the image for each Milwaukee Fire Station, allowing Kristin to symbolically look over fellow fire service team members every day. Several of Kristin's family members contacted Pierce representatives after the campaign was launched and now have copies of the image in their homes, offices, and classrooms. Some family members even stopped by the factory in Appleton for a tour in early May.
"With the rate at which firefighters are being diagnosed with cancer increasing, it makes it that much more important to participate in physicals and the screening process," said Sandy Williamson. "Kristin's diagnoses was NOT linked to genetics or tobacco use. We constantly expose ourselves to hazardous environments that could play a role in our efforts to combat this disease. That's why it's so important for all of us to take the necessary steps in order to keep us as safe as possible in this already dangerous calling that we've answered."
To learn more about the Ciganek family story, you can visit Froedtert & the Medical College of Wisconsin's blog.