Firefighters' Notebook: Volunteer Firefighter Sees A Truck Go From Schematic to Reality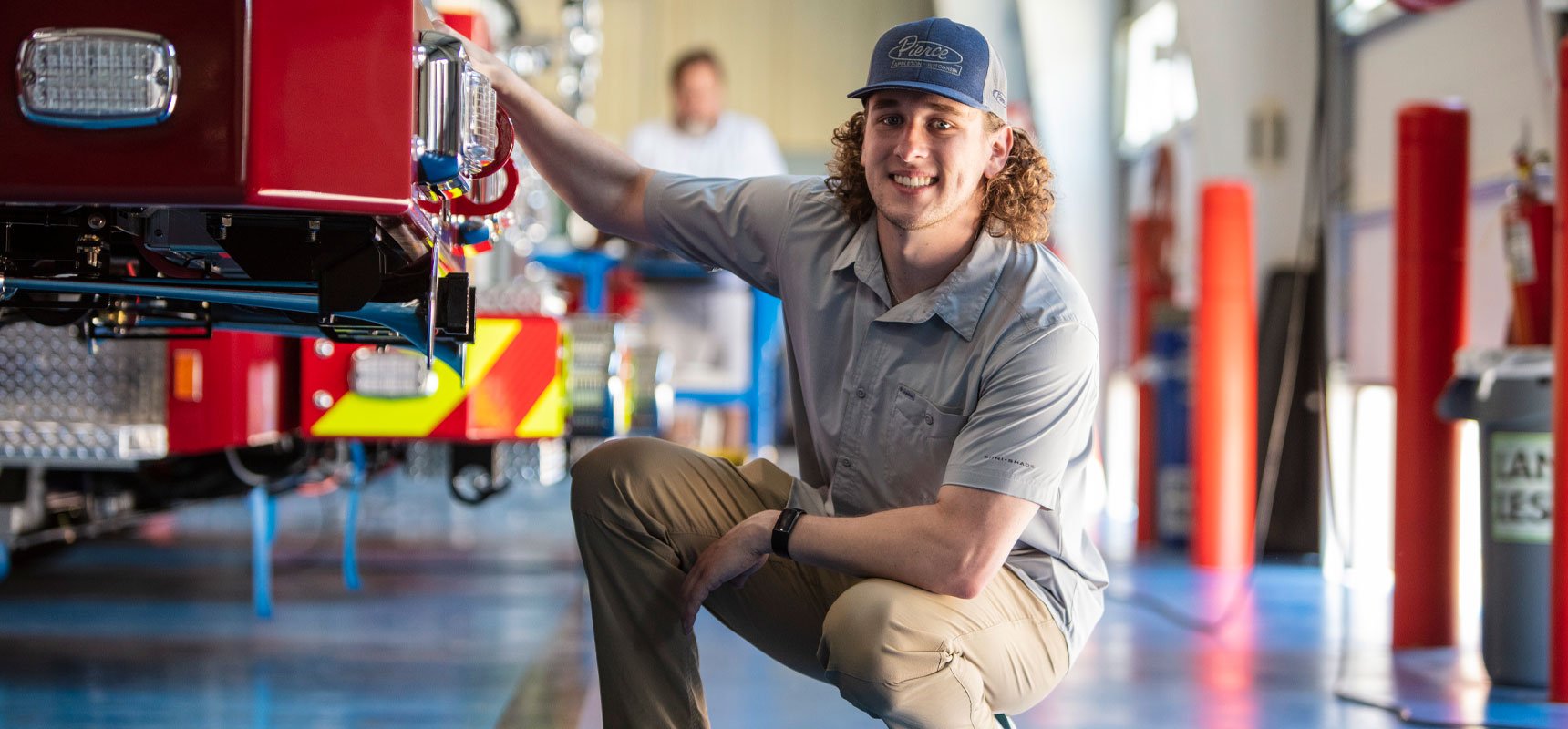 The calling to become a firefighter comes at different times and in different forms for everyone. For Nick Peppler, his calling occurred while working to support the fire service and later allowed him to fight a fire alongside an apparatus he project managed from concept to completion.
A Calling to the Fire Service Leads to a Unique Opportunity
As a Requirements Manager at Pierce Manufacturing, Nick works with fire departments to oversee and manage new fire truck builds from start to finish. One of his customers, Combined Locks Volunteer Fire Department, worked with Nick for more than a year on a new Enforcer™ PUC pumper.
"I really enjoyed working with Combined Locks Volunteer Fire Department and I joked with the chief during the final inspection I'd love to hear of any openings in the department," said Nick. "I had no idea how quickly a joke would turn into a reality."
In fact, his conversation with the fire and EMS chief quickly led to an accepted application. Shortly thereafter, Nick found himself attending fire school and completing the required training to become a volunteer firefighter with the department.
"Working with firefighters every day made me realize I wanted to get into the fire service and help my local community," said Nick. "It's been in the back of my mind since I was a kid playing with fire trucks, so it was surreal when I found myself in this new role."
Fast forward a few years and Nick found himself on the fire scene with the very truck he helped manage throughout the build process.
A large warehouse fire broke out and 67 departments from across the region came together to provide mutual aid. The Combined Locks Volunteer Fire Department's PUC pumper was the first truck on scene and it remained active for more than 24 hours.
Nick was at work at Pierce when he heard about the fire, so he geared up and went to support his fellow firefighters after hours.
Nick recalled, "It was the biggest fire the department had ever supported and it was pretty remarkable to see the apparatus in action. We operated off of the engine with handlines and it was a fulfilling moment for me to see the truck we worked on together perform as designed and meet the extraordinary requirements of such a critical mission."
The combined efforts of the responding departments successfully put out the fire and it has left Nick with quite an unprecedented story to tell.
"There's plenty of other people at Pierce who volunteer their time with their local fire departments," concluded Nick. "But I may be the first who actually had the opportunity to see how a truck goes from schematic to reality and use the truck in the line of duty."