Firefighters' Notebook: A Legacy of Community Service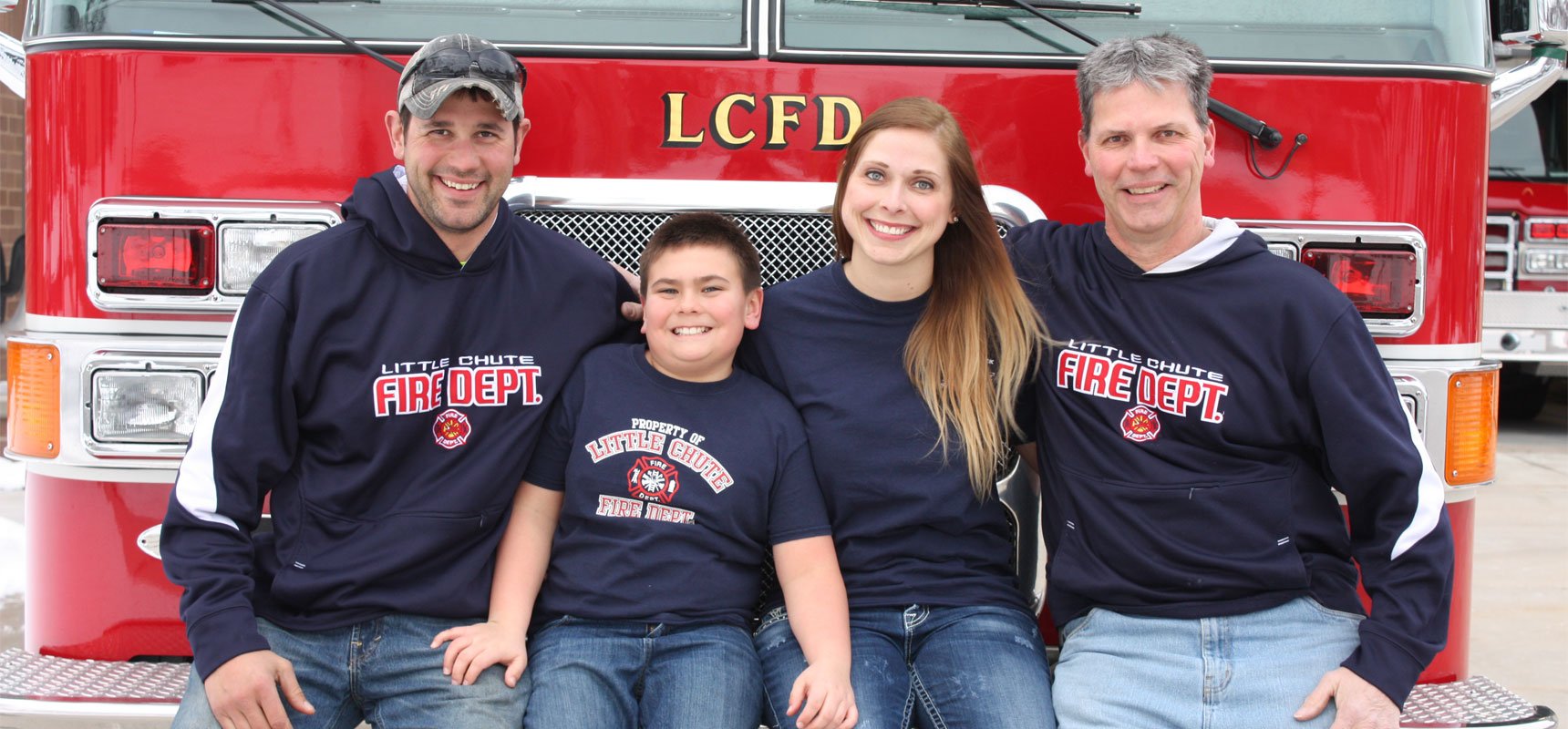 Firefighting is often passed from one family generation to the next. It's a legacy which is as impressive as it is admirable. Those who grow up with loved ones in positions of service have a unique perspective of the culture surrounding first responders and their role in the community.
Discovering the Power of Giving Back in Your Community
Duane Nechodom began his career in Pierce Manufacturing's plumbing department more than three decades ago. He grew up in a family with 11 brothers and sisters and a father who was the Police Chief in Little Chute, Wisconsin. Following in his father's footsteps, Duane has continued his family's legacy of service as a volunteer firefighter for the Little Chute Fire Department where he is currently the assistant chief.
"I saw my dad go to work as a police officer and from a young age, I understood the importance of giving back and serving my community," Duane said. "When I was two years old, I was put on the front of a fire truck during a National Fire Prevention Week event and the picture of me on a truck went "viral" across the country. A bunch of newspapers ran the photo with the caption, 'Doesn't want to be a fireman…wants to be a policeman.' My family still laughs about the irony of the photo, and many of us now work in a fire or police service role."
When Duane started working at Pierce, he wanted to find something which allowed him to serve the community while leaning on his knowledge of how fire trucks work and operate. It was a natural fit to join the Little Chute Fire Department as a volunteer.
Duane's passion for service was instilled in him at a young age and is now carried forward by his wife, children and grandson. Over the years, Duane's wife, Connie, has helped countless people raise critical funds for medical or other expenses. His son, Tyler, has served on the Little Chute Fire Department for ten years and his daughter, Katie, has served on the Vandenbroek-Kaukauna Fire & Rescue fire department for several years.
Watching his family give back to their communities fills Duane with pride, but one of his most memorable moments came when he appeared with his grandson, Rowen, on the cover of the 2018 Pierce calendar.
When asked what the moment meant to him, Duane stated, "It is something you can't put into words. Rowen looks up to what his stepdad is doing. He made his bedroom into a 'fireman room' because he wants to be in the fire service someday. I'm proud of my family's legacy and of course, proud of my son and daughter. It was an honor to have the opportunity to pose with Rowen on the cover of the calendar, and to represent the industry and generations to come was a cool experience."
Duane hopes others feel encouraged to take part in various service roles. He hopes everyone discovers the power of giving back to their community and the incredible feeling which comes with it.