Specifications
| | | | |
| --- | --- | --- | --- |
| Body | | Chassis | |
| Engine | | Engine Horsepower | |
| Pump | | Pump GPM | |
| Tank | | Tank Size | |
Fire Department
The City of Cleveland Fire Department is committed to improving the quality of life by strengthening the neighborhoods, delivering superior services, embracing the diversity of its citizens and making Cleveland a desirable and safe city to live in.
Population: 390,000
Coverage: 82.5 sq mi
Firefighters: 758
Stations: 27
Terrain: Urban, Industrial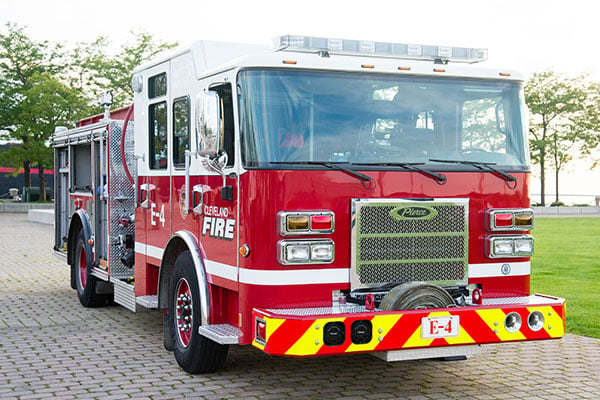 From The Chief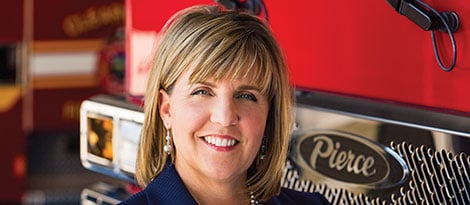 Lisa Barwick, Director, Business Development, Pierce Mfg
"Saber has earned the reputation as a simple, reliable and extremely dependable chassis. Based on extensive market research and the voice of the customer, we significantly enhanced the Saber chassis in 2014 to provide exceptional visibility, ease of use and more occupant space - particularly up front for the driver and officer."
The Dealer
Andy Van Elzen is the sales representative from Finley Fire Equipment that worked with the City of Cleveland Fire Department on their new pumper. Finley is a full line sales and service distributor of fire apparatus and equipment in Ohio, Kentucky and West Virginia.