Overview
Making roadways safer by alerting drivers of emergency vehicles
When you're most focused, motorists are most distracted. Accidents involving emergency vehicles - such as fire trucks, ambulances, police cars and tow trucks - are a substantial problem in the United States. From medical costs to insurance, litigations and vehicle repairs, it is estimated that emergency vehicle accidents in the U.S. cost $35 billion annually.
You don't need another situation to manage. The best way to increase your crew's safety is to avoid collisions.
HAAS Alert's Safety Cloud is a cloud-based collision mitigation service that sends real-time digital alerts to drivers in their vehicles as they approach first responders en-route or on-scene at accidents. The goal is to connect responders and their vehicles to the communities that they serve and avoid collisions.
Hardware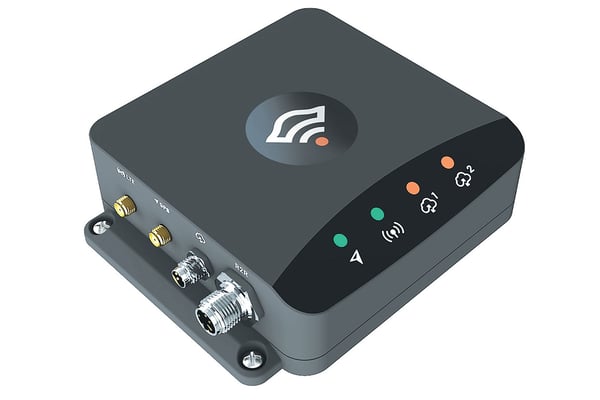 HA-7 Collision Prevention Transponder
Integrates to the e-master and automatically begins to broadcast when activated.
Quick and easy installation.
Retrofittable, activates on any emergency vehicle (e.g., fire, EMS, police).
As of this writing, installed in 3,000+ U.S. and 2 international departments.

Transponder and 5-year R2V subscription is included as standard on Pierce custom chassis produced for domestic and Canadian municipal customers at no additional cost.
R2V: Responder-to-Vehicle
Protect yourself and your community
HAAS Alert's Safety Cloud works by sending real-time digital alerts from a transponder mounted within the cab of a fire truck to nearby motorists via the Waze navigation app on drivers' mobile phones or vehicle infotainment screens. Motorists receive advance visual and audible alerts on Waze as they are approaching responding emergency vehicles activated on Safety Cloud.
HAAS Alert's collision mitigation technology sends both visual and audible alerts to a motorist's device if they are in the vicinity of an emergency vehicle that is in route or positioned at the scene with warning lights engaged. The alerts are timed in accordance to the speed of the car, providing plenty of time for the motorist to react and avoid the emergency situation.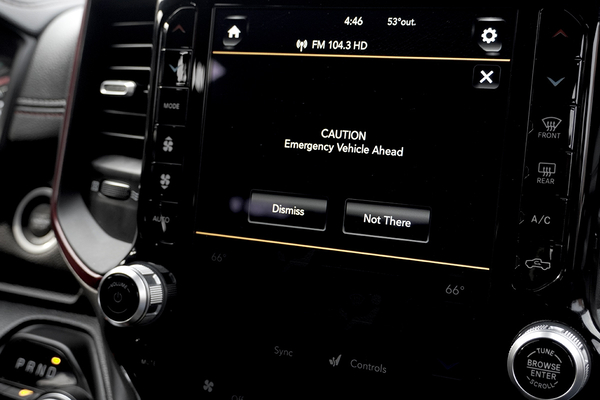 R2R: Responder-to-Responder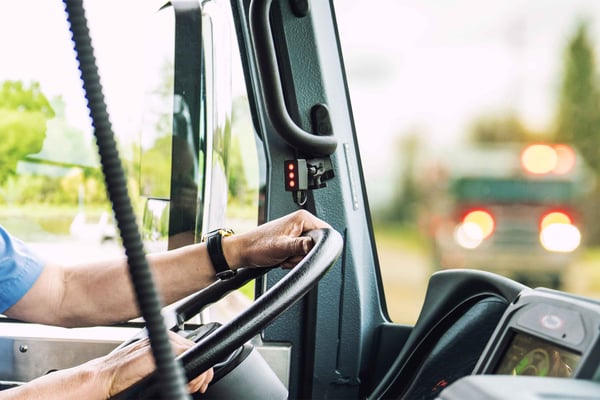 Protect your brothers and sisters
Responding emergency vehicles always have the right-of-way. In conjunction with time pressure, stressful driving conditions and multitasking activities, emergency response vehicles have a greater likelihood of a collision or a near miss with each other.
R2R is an apparatus collision mitigation upgrade via a plug-in peripheral to the HA-5 unit. Blinking red LED lights installed on the A-pillars of the cab alert the driver engineer and officer that another responding emergency vehicle, activated on HAAS Alert's Safety Cloud, is approaching. Both vehicles must be activated on Safety Cloud in order to receive alerts.
The system is retrofittable on any emergency or fleet vehicle equipped with emergency lights.
Features
HAAS Alert Safety Cloud
The HAAS Alert Safety Cloud streams vital safety information as real-time digital alerts to drivers and connected cars via in-vehicle systems allowing drivers and vehicle systems to make safe maneuvers earlier. Motorists receive alerts 10-15 seconds prior to approaching responders on scene. The HAAS algorithm considers the vehicle positioning, speed and heading to calculate whether an alert should be sent.
Real-Time Situational Awareness
The Safety Cloud web dashboard interface provides real-time situational awareness, showing the location and response status of vehicles and important operating metrics. Access the live dashboard on any device with a web browser.