Performance
At Pierce Manufacturing, we build trucks that live up to your demands. It's not some nine-to-five-go-home-and-forget-about-it kind of thing. Too much rides on what you do. To our team, there is no room for anything less than the absolute best.
What began in 1913, building truck bodies on Model T Ford chassis in an old converted church, has evolved to creating highly customized, carefully designed and engineered pumpers, aerials, tankers and rescue units that have no equal.
Behind every Pierce truck is a team of professionals whose mission is to build your truck, exactly how you ordered it. To us, every step of the process is personal; from innovation and expertise, to the customization and service. When the best people you know are the very people you serve, there is only room for exceptional.
With every fire apparatus built, our dedicated team understands it's not just a job, it's a lifestyle.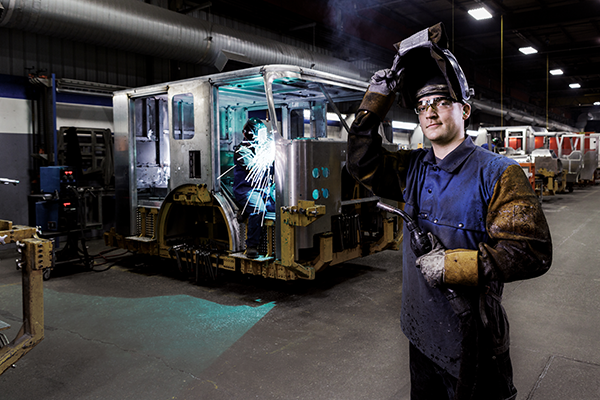 Designed to Outperform.
In your line of work, performance matters. Details matter. At Pierce Manufacturing, we understand that every second on the job counts and we tailor customizations to match your requirements. We manufacture the fire apparatus bumper to bumper. As a single source manufacturer, there's a reason you'll find more than 30,000 Pierce apparatus on the road today. Every decision—every single engineered detail— is designed with precision and performance in mind.
Setting the Standard
At Pierce, we strive to set the standard when it comes to customization and service. It all starts in our state-of-the-art manufacturing facilities in Appleton, Wisconsin and Bradenton, Florida. Over one million square feet of manufacturing space is dedicated to creating the industry's leading fire apparatuses. Both facilities are ISO-9001 certified, showing our dedication to meet world-class standards for quality. From research and development, to service and support, our trucks are designed to perform under the toughest conditions.
Proven Technology
Proven Technologies. Unrivaled Innovation.
Performance driven design means that we are continually evolving to bring you industry leading advancements and unmatched innovation. As a subsidiary of Oshkosh Corporation, our experienced team has access to an arsenal of cutting edge technologies and revolutionary processes. Choose from one of Pierce's six custom chassis and our best-in-class innovations.
Customer Support
Unmatched 24/7 Customer Support.
Pierce dealers are there to listen to what you need, provide guidance and offer support. We are proud to have the strongest dealer network in the fire industry for both sales and service. You can count on the Pierce Service Brigade, a coast-to-coast network of more than 600 factory-trained technicians to ensure the right service is done at the right time. It's only fair. You pour everything you've got into fighting fires. We pour everything we've got into making sure your truck is ready to perform.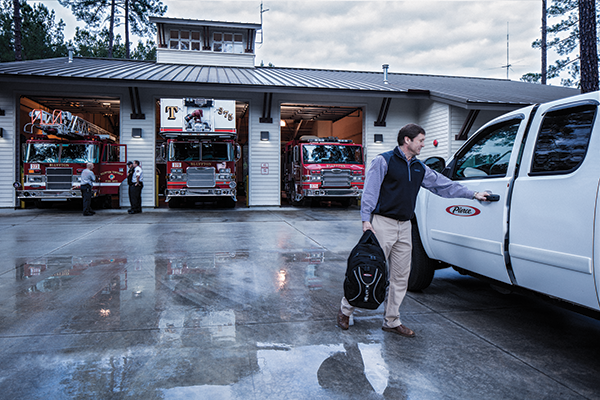 Experience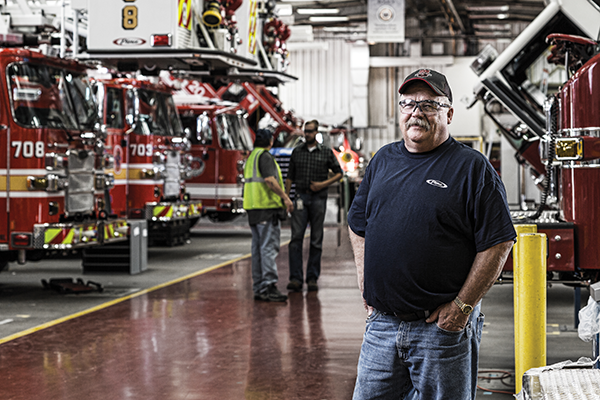 Experience Matters.
With more than 110 years of manufacturing experience under our belts, our unwavering commitment to quality is not just a promise. It's who we are. We work harder because we understand the importance of what you do. Our employees, from our assembly team to our unmatched dealer network, are driven to serve firefighters. Why? Because many of the team members at Pierce Manufacturing are firefighters themselves. At Pierce, every step of the manufacturing process is personal because we've been in your shoes before.
See it. Believe it.
It's no surprise that firefighters rely on the Pierce brand more than any other. Don't just believe us; see for yourself. If you're considering an apparatus purchase, we invite you to contact your local sales representative to take a tour of our facilities to see thousands of customizations engineered for departments across the world. We don't think of this as just another job. One walk through the plant, one conversation with the people who build these rigs, will prove that. What we do matters because what you do is so important. Visit Pierce before you settle on your next apparatus.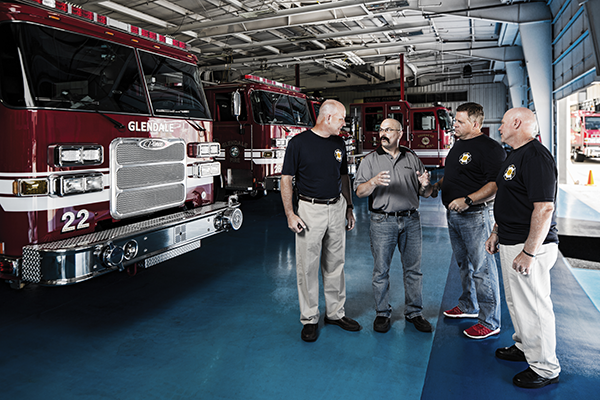 Community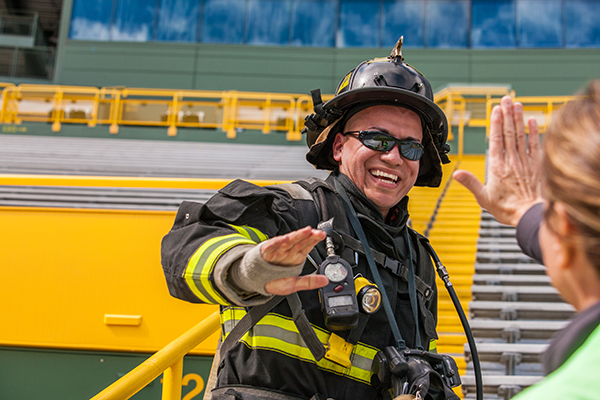 Our Community Commitment.
Our commitment to performance extends beyond our factory walls and into the communities where we live and serve. A significant part of the Pierce legacy involves giving back to the community and the fire industry. We believe in the good that comes from helping others. Our annual 9/11 Memorial stair climb event is a tribute to the 343 firefighters who gave their lives during the events at the World Trade Center on September 11, 2001. Participants are challenged to climb the equivalent of 110 stories - the height of the fallen World Trade Center towers - on the steps of Lambeau Field, in Green Bay, Wisconsin. All funds raised benefit the National Fallen Firefighters Foundation.