Overview
We handle each job in-house, with our Pierce staff of engineers, to assure you the highest quality product. Custom drawings are produced as standard procedure for the majority of jobs, guaranteeing complete attention to detail. Choosing an authorized Pierce regional service facility guarantees you:
Competitive pricing
Pierce quality and value
Short turnaround times
One-stop-shopping
Support before, during and after the sale
Technical Call Center
Staffed with industry-certified professionals in areas of electrical, aerial, pumper and chassis, we pull from a century of combined experience to offer our customers 24/7/365 support, fixing the toughest issues around the clock.
Factory and Field Service
Every customer matters. Every truck is unique. Our trusted service technicians work hand-in-hand with our dealer network to provide our customers with individual solutions, in-house or in-field.

Engineering
Details, details, details. Our dedicated engineers are ready to innovate custom solutions in anything from field service to design work that will meet our customers' individual needs.

Warranty
We're ready to answer questions regarding warranties administered by Pierce, supplier warranties or general questions related to warranty administration.
Training Classes
Regional Service Training Class Schedule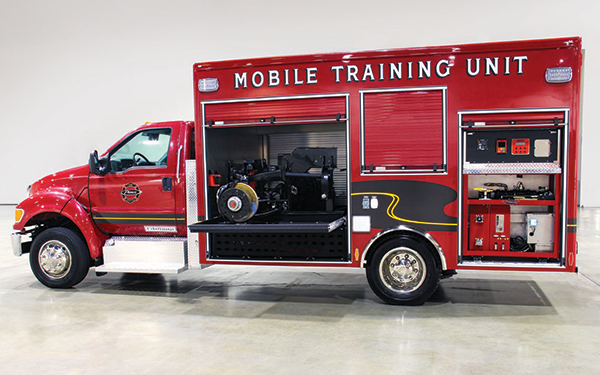 Factory Direct Training
Choose a topic below, or customize your class. No matter where you are, we can make sure you have access to specific, hands-on training for your Pierce apparatus.
Electrical systems
Steering and suspension
Pump and foam systems
Aerial devices
Preventive maintenance
Regional Training Locations
You can come to us or we will come to you. Click below to view and register for upcoming training classes.
Master Technicians
Pierce dealers are your single-source experts for parts, training, warranties, and aftermarket service. No other fire apparatus manufacturer on the planet has a stronger, more committed dealer sales and support network.
Dealership Performance
24/7 warranty assistance

Chassis preventive maintenance

Repairs: Fabrication, assembly and paint

Communication system upgrades

Mobile service unit fleet comes to you

Maintenance and operational training
Every. Working. Detail. Mastered. Our certified technicians know the intricacies of every last aerial, chassis, electrical and pumper component. Hundreds of Master Technicians are standing by to help you train, troubleshoot and maintain any way you need. On the phone. Through e-mail. At your facility or ours.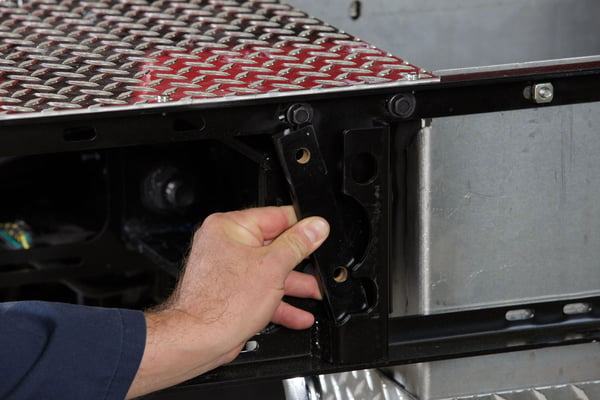 Parts & Accessories
Pierce Product Support Contact Center
Phone: 1-888-974-3723 (a.k.a. 1-888-Y-PIERCE)
International Customers: 1-920-832-3534
Email: contactcenter@piercemfg.com
*Please contact your local Pierce Dealer for an account login.
Maximum Vehicle Readiness
Pierce stocks a robust parts supply that responds to every maintenance need for the life of the vehicle. Get a 24/7, vehicle-specific parts bill of material (BOM) with up-to-date stock parts and accessories.
Strong local inventory stocked through dealer warehouses

Extensive factory inventory distributed through Global Logistics Center located in Appleton, WI

New and legacy parts/accessories

Product upgrades (e.g. Command Zone) with user training available

Backed by OEM-limited warranties

Custom accessory fabrications and graphics
Product Support Website
The same comprehensive factory support available to Pierce dealers is accessible by Pierce customers. Pierceparts.com connects you to our:
Online parts catalog

Component catalogs

Current operator manuals

Select service manual groups

Service training information

Select learning modules
Parts Catalogs
Truck-specific parts catalogs, based on the BOM of the vehicle, feature:
Part numbers with full descriptions

A library of over 130,000 illustrations and part assemblies

Individual parts search for single items
Online Manuals
Operator Manuals
Operator manuals are available for the following Pierce products:
Custom chassis
Commercial chassis
Aerials
Foam systems
Pump
Service Manuals
Service manuals typically include information on the following (as applicable): troubleshooting, front axle/suspension, brakes, engine, tires, wheels, cab, electrical, air systems, plumbing, foam system, aerial device and more, available to the Pierce dealer network.