Overview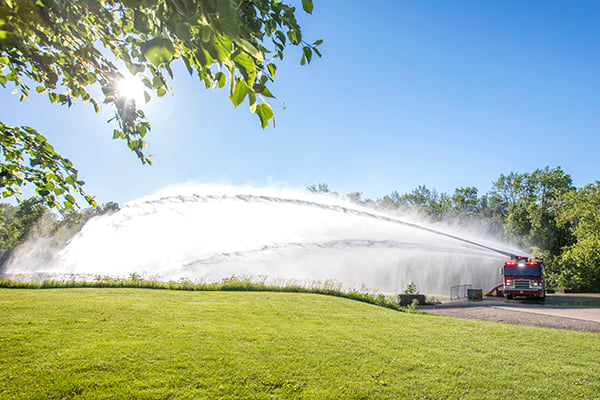 Reliability and Endurance
When battling large-scale industrial fires, you need unwavering performance. Pierce's High Flow Industrial Apparatus will perform in the toughest conditions. The system design and endurance capabilities have been rigorously tested and validated through third party testing.
Supreme Performance
The Pierce High Flow Industrial Apparatus features a Darley 2ZSM water pump that delivers higher discharge flow rates and additional reach performance. The all new Husky™ 450 foam system provides expanded capabilities for the most extreme conditions.
Simplified Operation
An industrial fire is complex enough. We've taken the complicated industrial pump panel and simplified operation. Pierce's exclusive valve controllers provide true valve position indication with an unprecedented level of control with just the touch of a button. Need the facts? Pierce's new, industry revolutionizing flow meters provide accurate flow data across a broad range of flowrates.
Vehicle Features
Darley

2ZSM pump


5,500 gpm from draft
10,000+ gpm from a pressurized water source
Serviceable between the frame rails, reducing service & maintenance times

Customizable inlet configurations


Up to 12" available
Adaptable to 6" for pressurized water source applications

Multiple discharge outlet sizes


Up to 12" available
Foam ratio controllers through 10"
Accurate foam solution flow rates over 10,000 gpm from a single discharge

Multi-function valve controllers control both discharge valve operation & foam metering valve regulation for simplified operation
All valve actuators have manual overrides as standard for redundant operator control
Up to 14 discharges available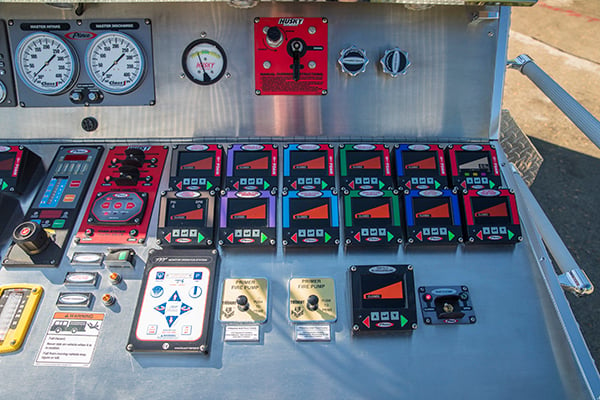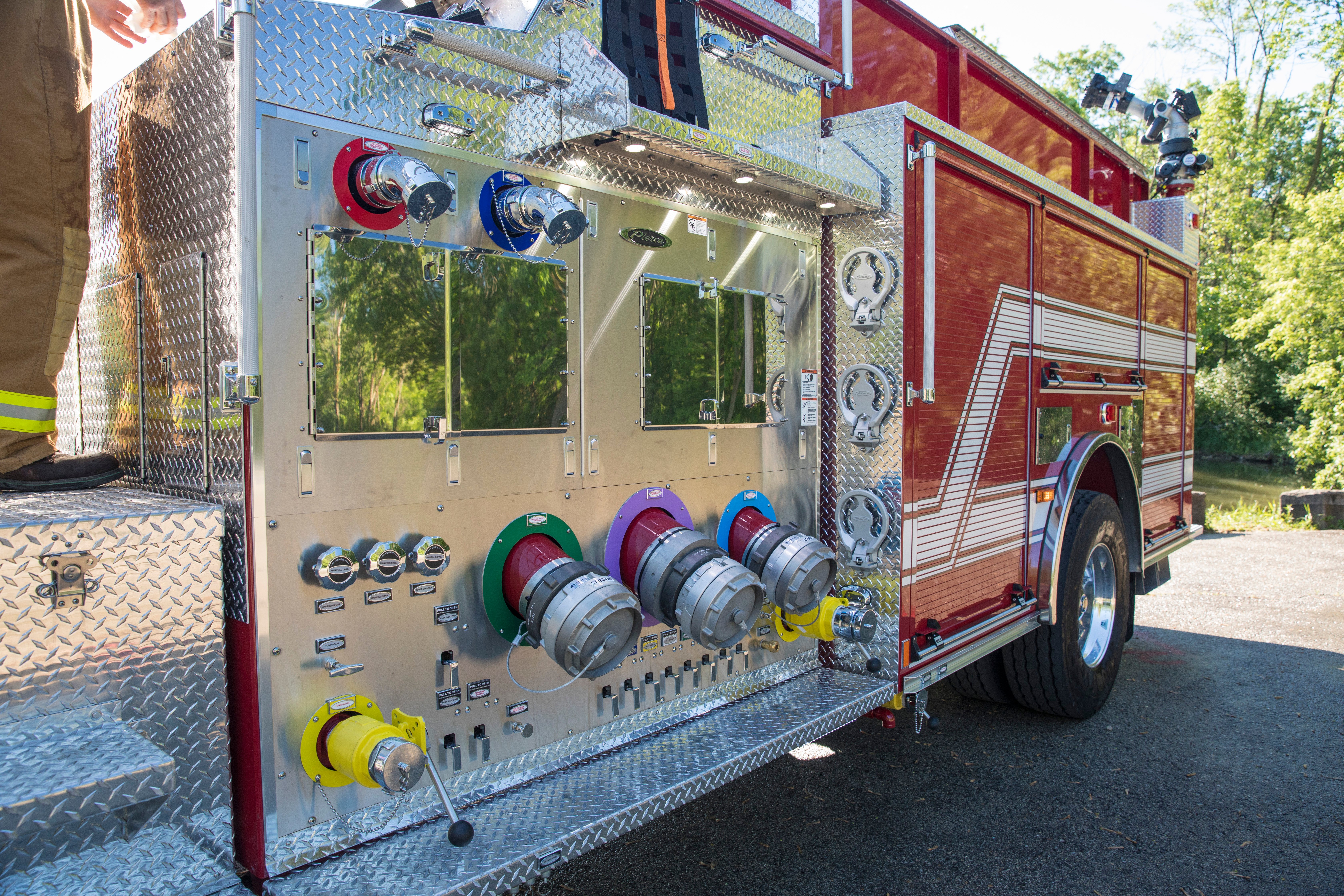 Husky 450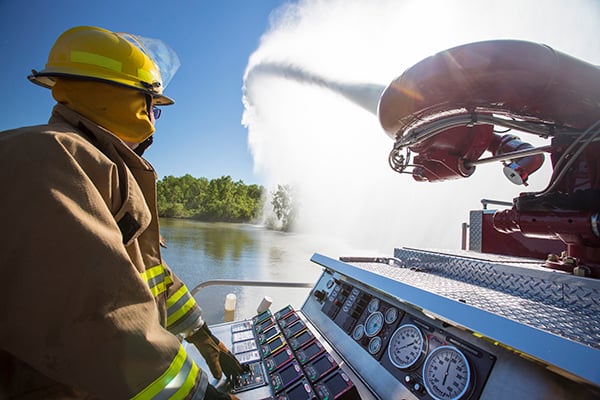 Husky 450 Foam System Features
Husky 450 gpm flow rate capacity, gpm (L/min):
1%

3%

6%

45,000*
15,000*
7,500
(170,300)
(56,780)
(28,390)

*Maximum flow depends on maximum water pump and plumbing capacities.
Operating pressures through a range of 75 psi - 250 psi.
The Husky foam system utilizes a non-recirculating automatic pressure system to ensure foam concentrate does not recirculate back to the foam tank while automatically balancing the foam pressure to water pressure.