Overview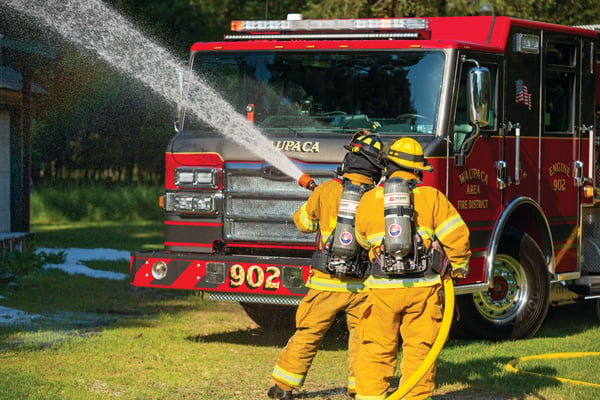 Pierce offers three pump house configurations: side control with crosslays, side control with speedlays and a top mount with crosslays or speedlays. The pump house provides a home for the water pump, pre-connected hose, equipment storage in the cargo area and plumbing options specific to each apparatus. Pierce pump houses are completely independent structures that are mounted separate from the body compartments.
Pierce® Control Zone™ pump panel configurations are ergonomically organized in horizontal rows. Components are arranged and installed in a manner designed for user-friendly operation. Labels for gauge controls, bezels and discharges are color coded for ease of use.
Configurations
Side Mount with Speedlays
A re-designed side control pump house with speedlays has the organized, horizontal layout, but is paired with a smaller pump house and improved maintenance access.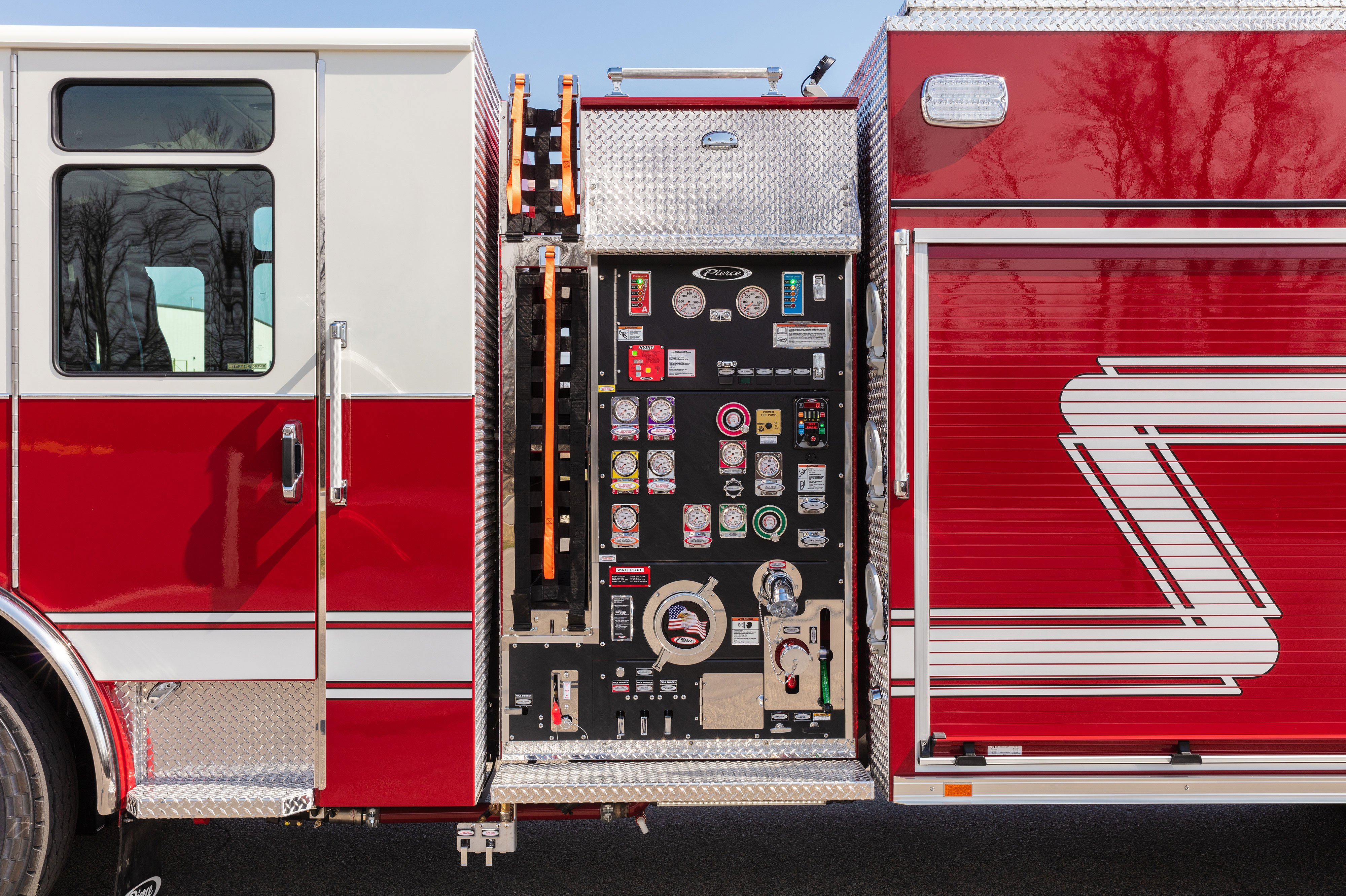 Side Mount with Crosslays
T-Handle valve controls are standard on side control pump house configurations. This configuration has an organized, horizontal layout and removable sub panels.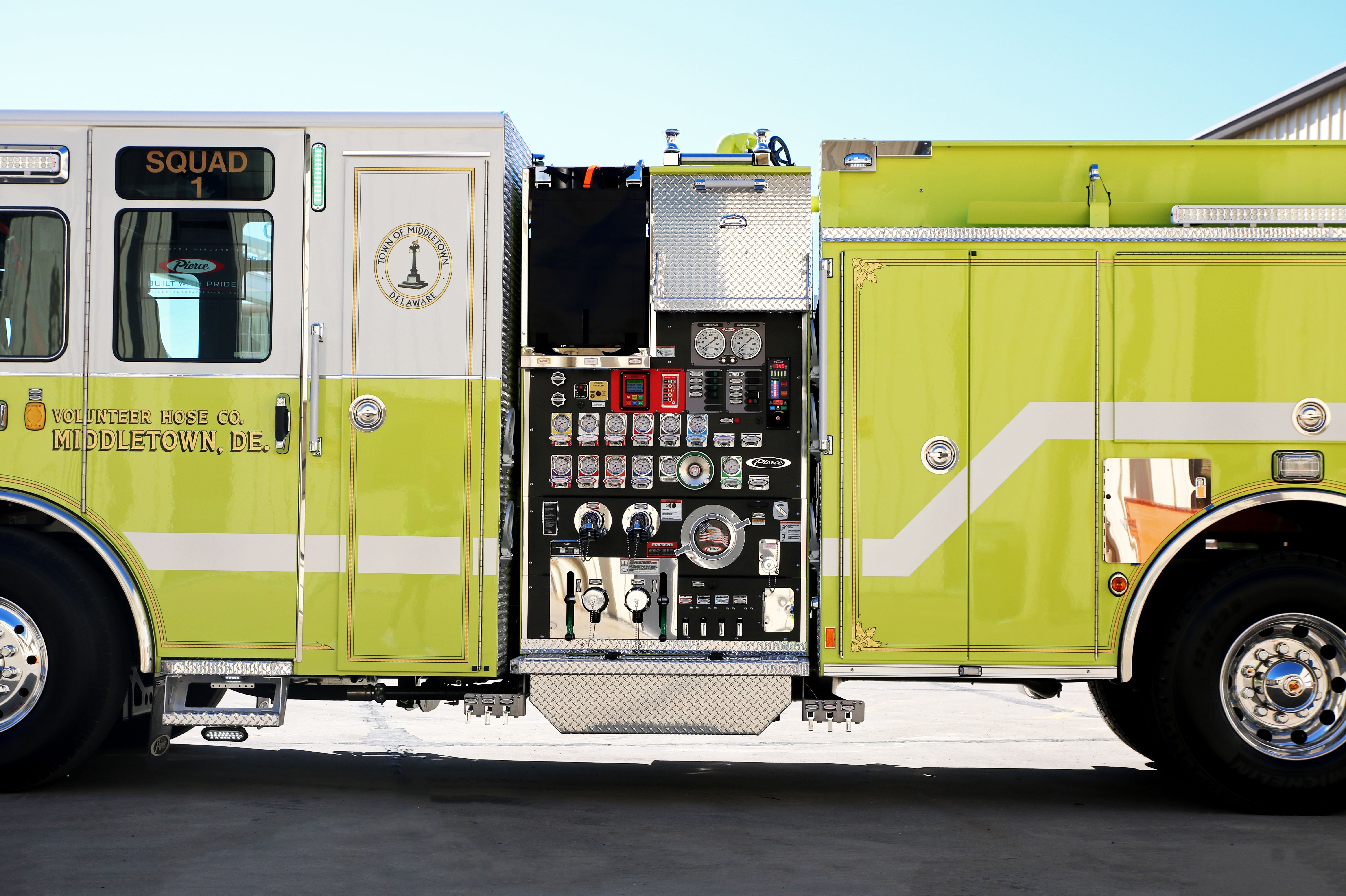 Top Mount Pump Panel
In top mount configurations, vertical swing handles are utilized. This configuration also has an organized, horizontal layout and removable sub panels.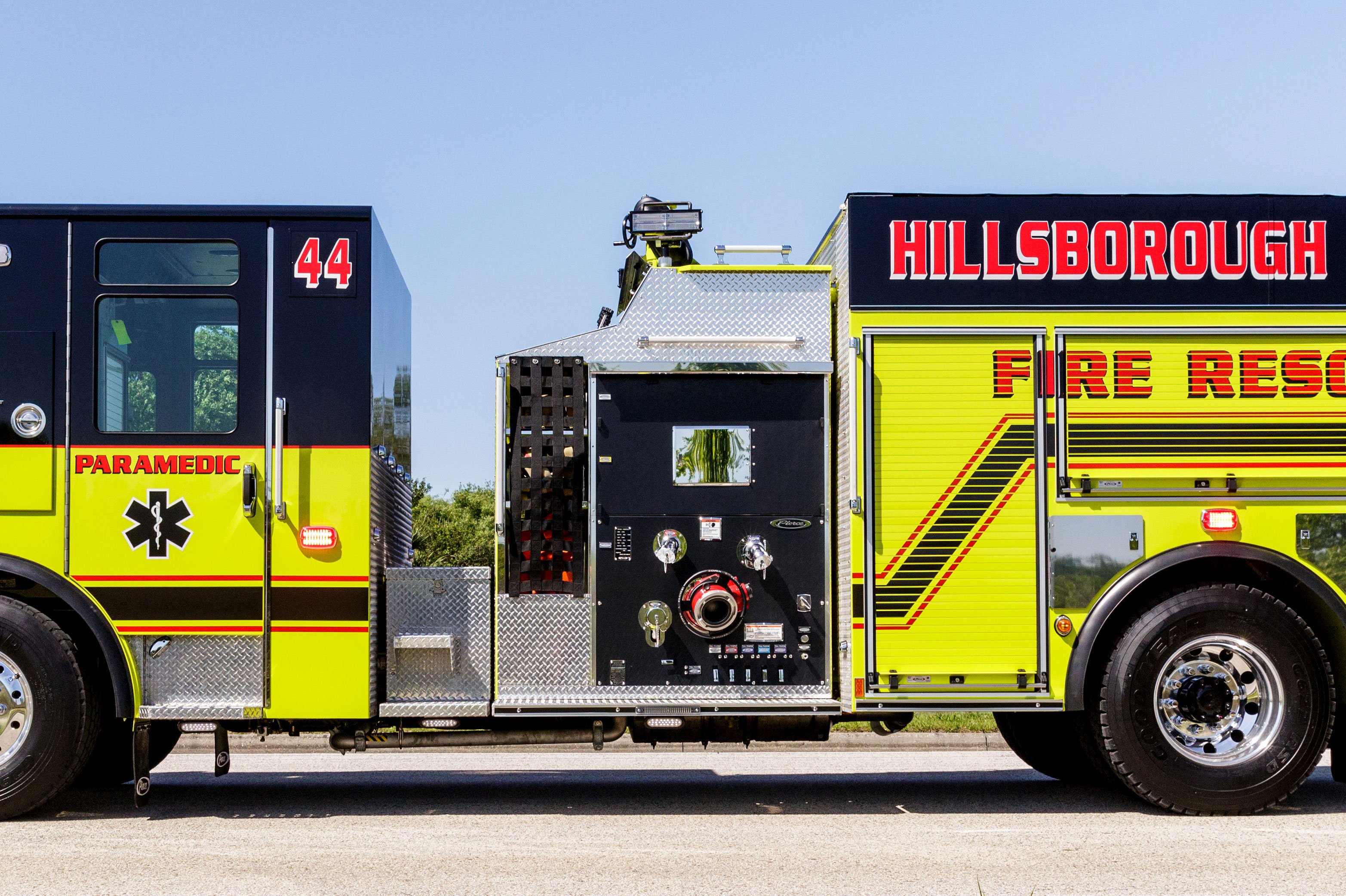 Specifications
Design
| | | | |
| --- | --- | --- | --- |
| Pump House | Side Control, Top Mount or Top Mount Enclosed | Water Pump | |
| Pump Panel Design | Customized Control Zone and Non-Control Zone Layouts | Pre-Connects & Hose Storage | |
| Valve Controls | T-Handle, Hand Wheel, Vertical Swing, Electric | Pump Warranty | 5-yr to 7-yr Based on Pump Manufacturer |
| Stainless Plumbing Warranty | | | |
Performance
| | | | |
| --- | --- | --- | --- |
| Water Pump Ratings | | Foam Systems (Direct Injection & ATP) | |
| Industrial Foam Systems | | Compressed Air Foam | |