Pierce Dealer

Pierce Service Center
Pierce Dealer & Pierce Service Center
LOCATION
5255 N. State Route 60 NW
McConnelsville, Ohio 43756
CONTACT
Phone: 740-962-4328
Fax: 740-962-5422
Finley Fire Equipment Co., Inc. has been the foremost leader of fire and emergency apparatus and equipment for Ohio, West Virginia and Kentucky since 1972. Owned and staffed by working firefighters, we have the experience and knowledge that your department expects and deserves. Finley is a family owned and operated fire & safety equipment business, founded in McConnelsville, Ohio. Quality- accomplished by representing the leading manufacturers of fire apparatus and equipment and employing highly knowledgeable and experienced people to sell and service our products. Success- comes through hard work, dedication and devotion to our customers. Our mission- provide the finest products, services and training available to fire departments and industrial fire brigades. To our valued customers, we thank you for your valued support and look forward to assisting you with your future needs. To those of you who have yet to experience our products and services, we welcome you to give us a try and experience the difference. You'll be glad you did.
Service Centers
Crawford County Service Center
3416 State Route 602
Bucyrus, OH 44820
Phone: 419-835-4599
Lake County Service Center
1151 East St.
Fairport, OH 44077
Phone: 440-655-0554
Southern Kentucky Service Center
780 Enterprise Drive
Lexington, KY 40510
Phone: 740-962-4328
Recent Deliveries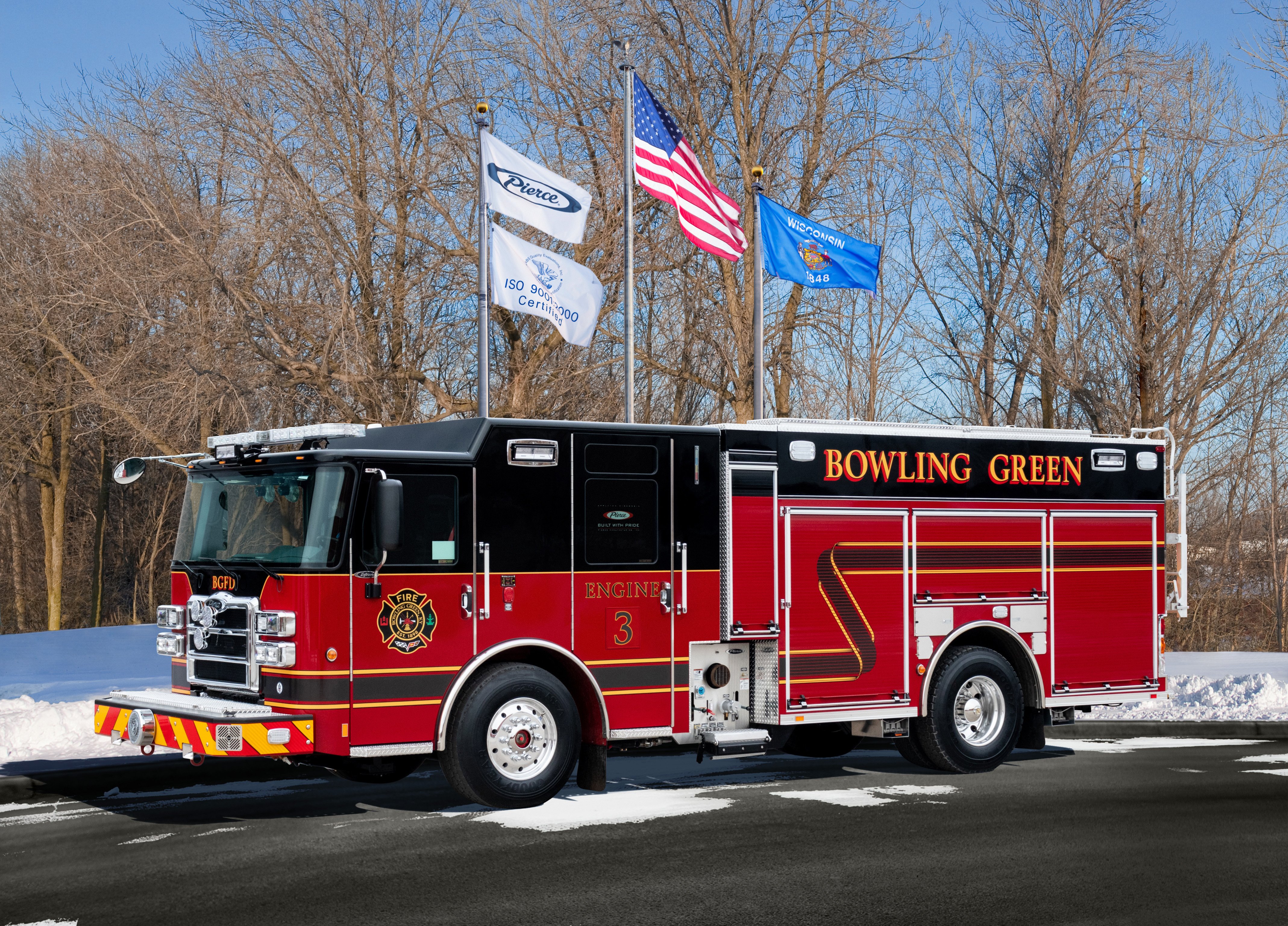 Bowling Green Fire Department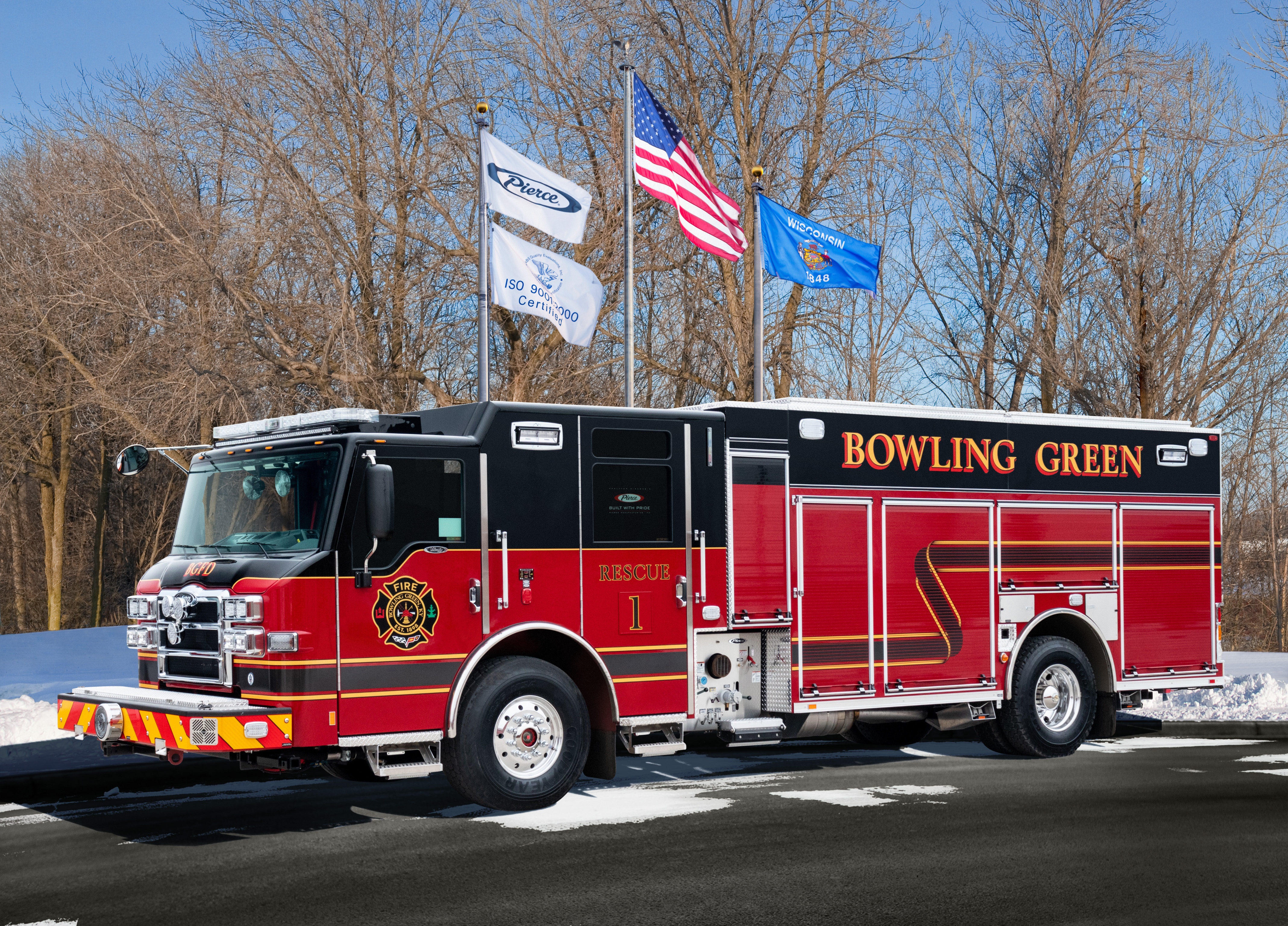 Bowling Green Fire Department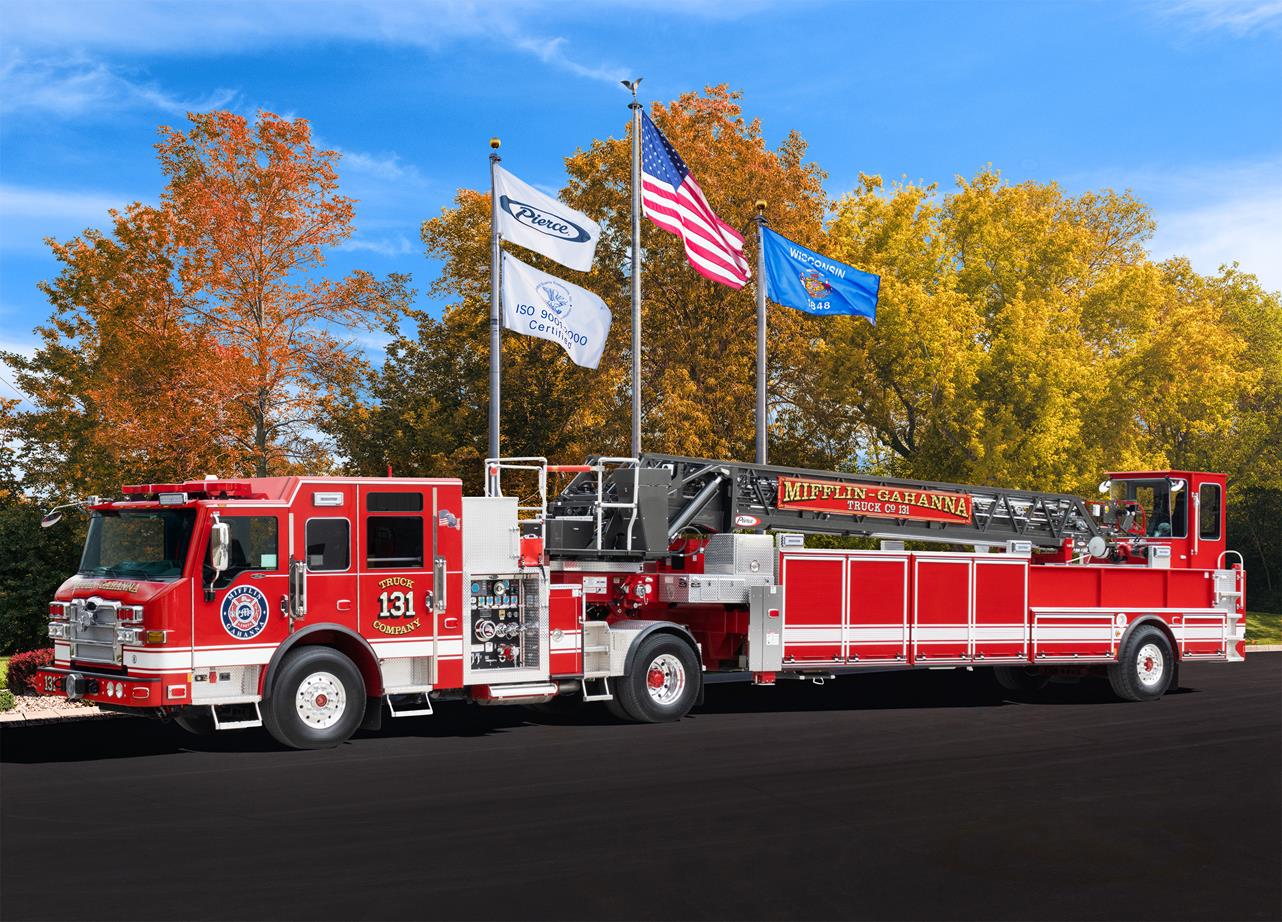 Mifflin Township Division of Fire