San Antonio Fire Department - San Antonio, TX
Velocity®
100' Heavy-Duty Aluminum Platform
| | | | |
| --- | --- | --- | --- |
| Body | 100' Heavy-Duty Aluminum Platform | Chassis | |
| Engine | Detroit Diesel DD13 | Generator KW | |
| Generator | | Horse Power | 525 hp |
| Pump | | Pump GPM | |
Proprietary Options
Originally founded in 1854 as the Ben Milan Hose Company, the San Antonio Fire Department was officially organized in 1891. From that day forward the SAFD has been committed to protecting the people of San Antonio. The department has played a vital part to the city of San Antonio's past, and will continue to help shape its future.
Population: 1.5 million
Coverage: 465 sq mi
Firefighters: 1,760
Stations: 54
Terrain: Urban, Suburban, Highway, Hills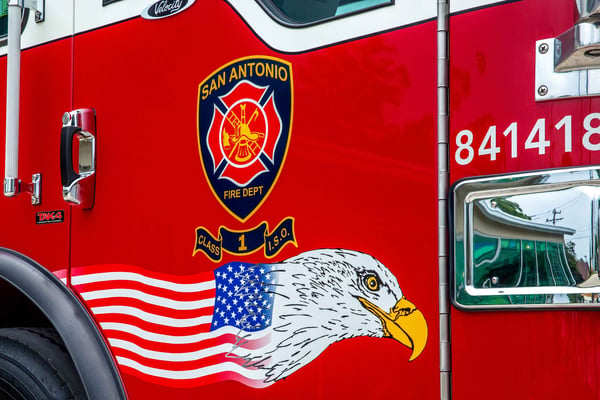 From The Chief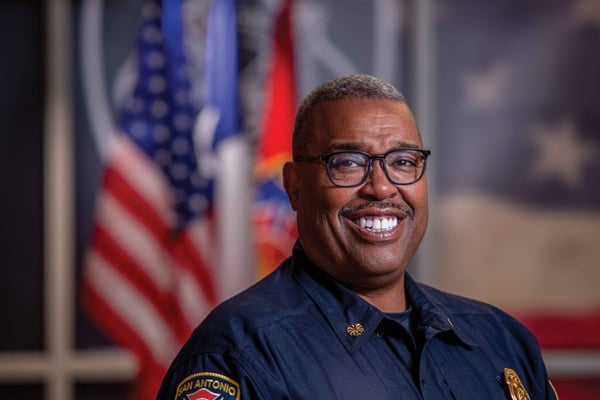 Chief Charles N. Hood
"This apparatus is a new addition to our fleet, as opposed to a replacement, serving an area of town with chronic extended response times. The aluminum platform in particular will improve access above and below grade while maintaining the required weight capacity."
The Dealer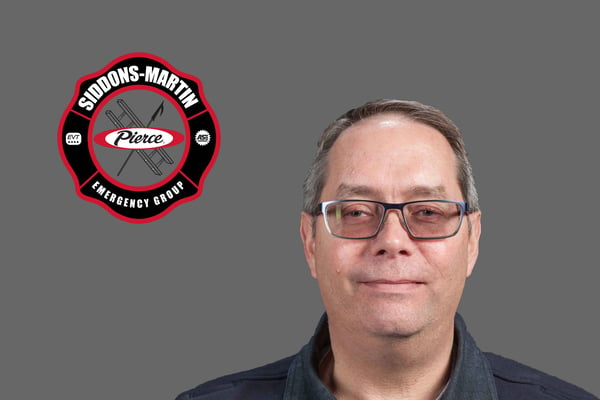 Siddons-Martin Emergency Group
Thomas High is the sales representative from Siddons-Martin Emergency Group that worked directly with the San Antonio Fire Department on their Velocity 100' Heavy-Duty Aluminum Platform. Siddons-Martin is a full line sales and service distributor of fire apparatus and equipment for Louisiana, Nevada, New Mexico, Texas and Utah.