Hall County Fire Services - Gainesville, GA
Enforcer™ Ascendant®
107' Heavy-Duty Aerial Ladder – Single Rear Axle
Specifications
Body

Ascendant® 107' Heavy-Duty Aerial

Ladder

Chassis

Enforcer™

Pump

Pump GPM

Tank

Tank Size
Proprietary Options
Fire Department
Hall County Fire Services protects over 429 square miles, and over 600 miles of shoreline along Lake Sidney Lanier. The department was founded in 1970 and today answers an average of 15,000 calls a year.
Population: 204,000
Coverage: 429 sq mi
Firefighters: 354
Stations: 16
Terrain: Urban, Suburban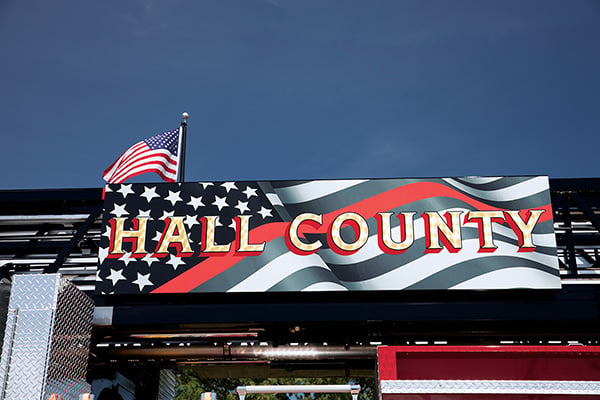 From The Chief
Battalion Chief Shane Kinsey
"We have been involved in several apparatus purchases, and none of the other manufacturers we've worked with have come close to the team at Pierce. The facility was immaculate, assembly lines were extremely well organized and questions were answered on the spot. Seeing the build process from start to finish reassured us that our personal safety is important to every member of Pierce's team."
The Dealer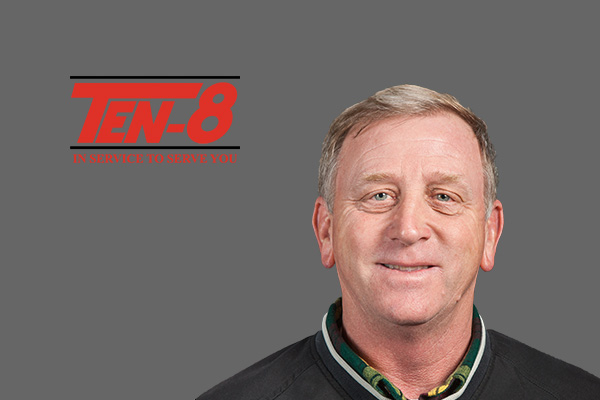 Guy Binion is the sales representative from Ten-8 Fire and Safety that worked directly with Hall County Fire Services on their Enforcer Ascendant 107' Heavy-Duty Aerial Ladder. Ten-8 is a full line sales and service distributor of fire apparatus and equipment for Georgia and Florida.