East Pierce Fire and Rescue - Bonney Lake, WA
Arrow XT™ Ascendant®
107' Heavy-Duty Tiller Tractor Drawn Aerial
Specifications
Body

Ascendant

®

107' Tiller Heavy-Duty Tractor Drawn Aerial

Chassis

Engine

Horse Power

Pump

Pump GPM

Tank

Tank Size
Proprietary Options
Fire Department
East Pierce Fire and Rescue was founded in 2000 to provide a more seamless response to emergency situations. The combination department responds to an average of 11,700 calls a year including emergency medical, hazmat, structure, vehicle and brush fire.
Population: 97,500
Coverage: 153 sq mi
Firefighters: 140
Stations: 10
Terrain: Urban, Suburban, Rural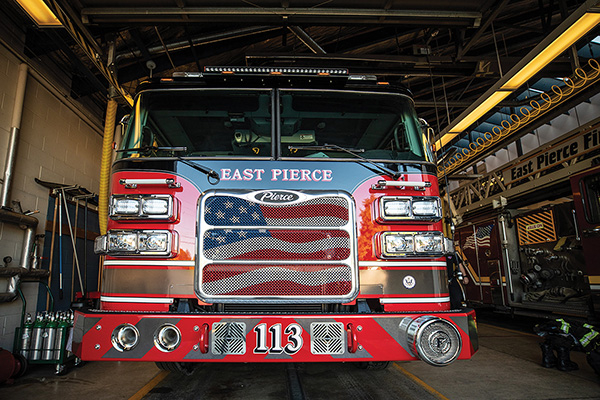 From The Chief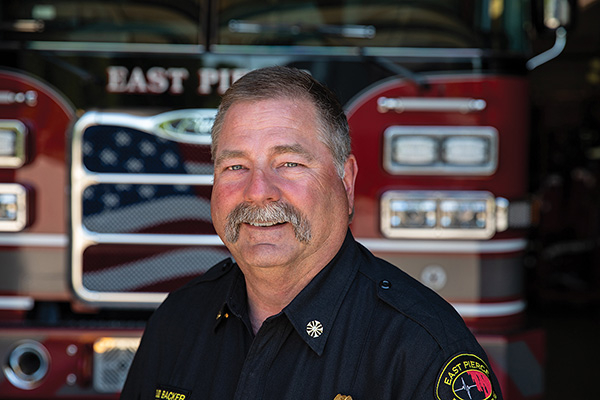 Chief Bud Backer
"Pierce is an amazing company that builds state-of-the-art custom apparatus with the standard of safety features. Having response apparatus that we know are durable and safe is great for our firefighters and the community we serve. The entire process was streamlines and efficient - even through the pandemic - and allowed us to continue to serve our community reliably."
The Dealer
Daniel Hays is the sales representative from Hughes Fire Equipment that worked directly with East Pierce Fire and Rescue on their Arrow XT Ascendant 107' Heavy-Duty Tiller Tractor Drawn Aerial Ladder. Hughes is a full line sales and service distributor of fire apparatus and equipment for Alaska, Arizona, Hawaii, Idaho, Montana, Oregon, Washington and Clark County, Nevada.