Specifications
| | | | |
| --- | --- | --- | --- |
| Body | Pumper | Chassis | |
| Pump | | Pump GPM | |
| Tank | | Tank Size | |
| Foam System | | | |
Proprietary Options
| | | | |
| --- | --- | --- | --- |
| Electrical | | Foam Systems | |
| Suspension | | | |
Fire Department
Loudoun County Fire and Rescue was founded in 1803 as an all volunteer department and in 1986 hired their first career staff. The department responds to an average of 30,000 calls per and is one of the largest combination fire and rescue systems in the country. On January 15, 2019 Pierce Engine 603 was involved in a rollover accident. The safety systems on the apparatus were paramount in preserving the lives of the three occupants.
Population: 413,000
Coverage: 522 sq mi
Firefighters: 900
Stations: 21
Terrain: Urban, Suburban, Rural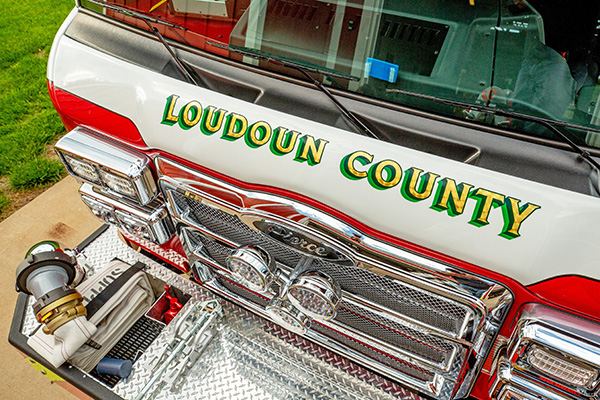 From The Chief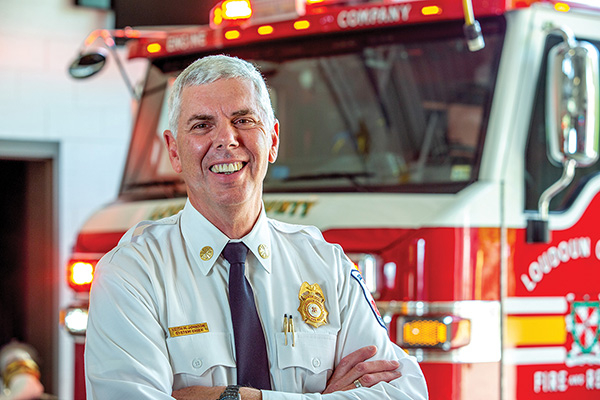 Chief Keith H. Johnson
"Pierce understands customer needs and ensures consistency throughout the build process. They always evaluate the ever-changing needs of fire service, and we took advantage of custom storage solutions as a result. Our new apparatus is reliable and provides fire suppression and advanced life support that keeps our firefighters and EMS professionals safe and secure."
The Dealer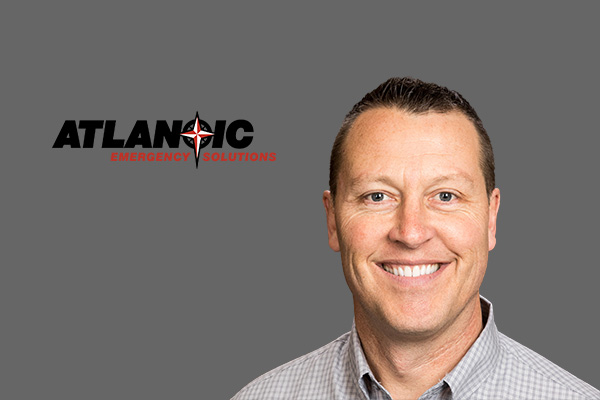 John Thompson is the sales representative from Atlantic Emergency Solutions that worked directly with Loudoun County Fire and Rescue on their Velocity Pumper. Atlantic is a full line sales and service distributor of fire apparatus and equipment for Delaware, Maryland, the District of Columbia, North Carolina, Virginia and the West Virginia counties of Berkeley, Morgan, Mineral and Jefferson.