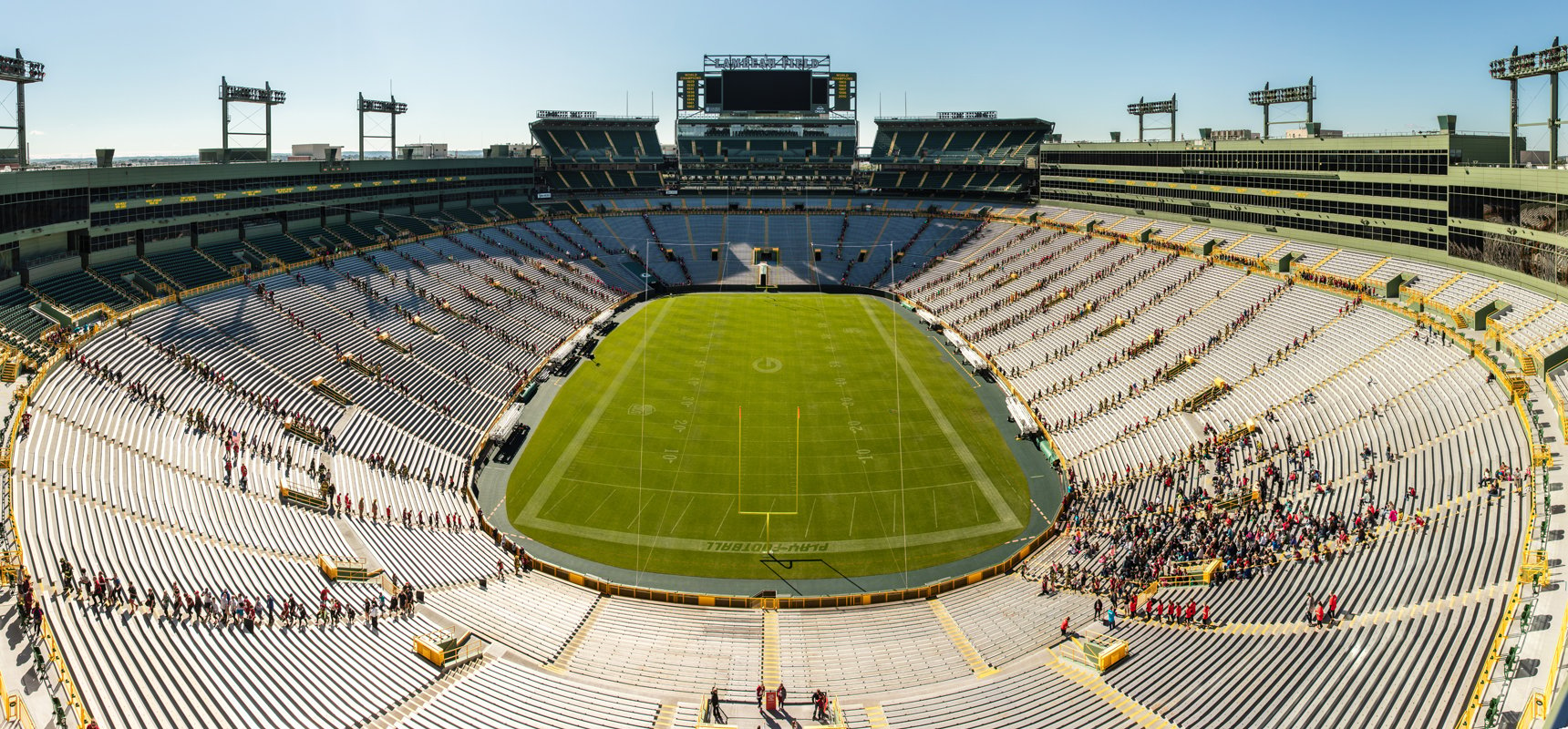 Every September, the stands at Lambeau Field are transformed into a maze of people, ascending and descending row upon row of steps all around the iconic stadium bowl. They are not there to cheer on their team or enjoy the roar of the crowd, instead, they are there to honor and remember the brave men and women who lost their lives on September 11th, 2001.

The 9/11 Memorial Stair Climb at Lambeau Field is a Pierce Manufacturing and Green Bay Metro Fire Department tradition marking its 7th year in 2019. The climb is one of the largest in the nation as participants ascend the equivalent of the 110 stories of the World Trade Center to show support and raise funds for the National Fallen Firefighters Foundation. This year, the event is being held on September 7th, and there is one participant in particular who looks forward to this event every single year.
Meet Firefighter Tom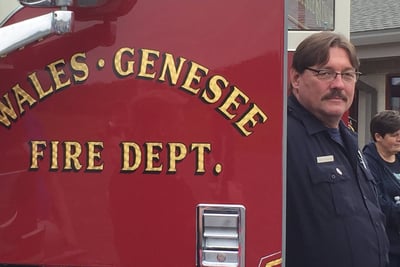 After the events on September 11, 2001, Tom was motivated to become a volunteer firefighter and first responder EMT at the age of 43. "You don't become a firefighter without believing in something," Tom said. "9/11 showed me how firefighters set the highest level of citizenship and how important their role in our community truly is."

As Tom's 13-year career as a volunteer firefighter and EMT has now ended, he still finds ways to give back. For the past few years, he and his wife have been joined by his daughter Rebecca and two grandchildren, to participate in the 9/11 Memorial Stair Climb at historic Lambeau Field to honor and remember the fallen firefighters of the World Trade Center. Rebecca is a U.S. Navy veteran who now serves as an American Legion Post Commander of 139 based in Appleton.

Even when faced with adversity and medical challenges, Tom has found a way to persevere and participate. In 2018, with the annual event scheduled for mid-September, Tom started a minimal training regimen in July. Soon into his routine, he developed bronchitis and later developed muscle spasms and weakness, followed by breathing issues. As his symptoms worsened just a month into his preparation, he suddenly felt without air and unable to speak. Tom's wife, concerned about his quick decline, dialed 911. This time around, it was Tom who would require help from the same rescue team he once worked alongside. Jim Keller, a firefighter and EMS captain with the Wales-Genesee Fire Department was first on the scene that day and responsible for Tom's initial care and transport to the hospital.

Tom would soon learn his bronchitis had triggered a deadly case of pneumonia, and that a life-threatening response to an infection in the body called sepsis would create a pleural effusion, a serious condition that causes fluid to accumulate around the lungs due to substandard pumping from the heart. To recover, he would require immediate surgery and an 11-day recovery in the hospital. The time required for his body to heal evoked hesitation from Tom about being able to participate in the 9/11 Memorial Stair Climb.

Tom recalled, "At first, I felt devastated and defeated but soon remembered what the climb symbolized and meant. This inspired me to not give up and believe in myself. I knew I could do it."
Just 29 days after his surgery, at 58-years-old, Tom joined more than 2,700 attendees, including his wife, daughter, and two grandchildren in the symbolical climb that many firefighters were unable to complete on 9/11. He monitored his heart rate while he climbed, and reached his goal of ringing the bell on the 78th floor.

This year, Tom is feeling healthy and fit, ready to complete all 110 stories of the climb with his family by his side.
Why Do You Participate in the Stair Climb?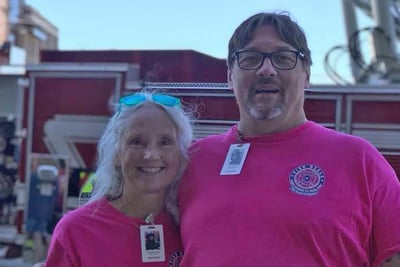 "My motivation to participate in the stair climb each year is twofold," stated Tom.
"Not only am I paying tribute to the reason I joined the fire service, but I am also seeking to improve visibility for the first responders who are lost every day in the line of duty. The entire community of firefighters needs our support, and this event helps to remind us of this fact every year."
What Does This Mean to You as a Former Firefighter and EMT?
Although Tom has retired from the fire service, he says that you never lose your connection to those in service and you never forget the importance of camaraderie.

"Once you're a firefighter, you're always a firefighter and you are a part of a community," said Tom. "We support one another whenever possible; these are our fellow brothers and sisters who need our support."

This is one reason Tom makes his way to Lambeau Field every September to participate in the stair climb. It is an opportunity to support the men and women still in service and this support means a lot to all fire responders.
Why Is It Important to Remember First Responders?
For Tom, this event is critical to keep the memory of fallen first responders in our thoughts and prayers.

"We have to remember our first responders, their honor, their service, and their commitment to something greater than themselves," Tom said. "That is what makes us great as Americans. We contribute, we volunteer, we serve and we give back. This event helps us set an example highlighting the importance of service to children and other members of the community."

Event Details: 9/11 Memorial Stair Climb at Lambeau Field
If you are interested in participating in the 9/11 Memorial Stair Climb, registration is open online.

Event Details:
September 7th, 2019
Lambeau Field, Green Bay, Wis.
Climb Start: 9:30am, Climb End: 12:30pm
Registration Details:
Onsite Registration: 8:00am
Opening Ceremony: 9:00am
If you are planning to be in the Green Bay area the night before, pre-check-in will be available on Friday evening from 4:00 to 7:00 pm.


Learn more about the event, or register now.

Do you have a story about why you choose to participate in the 9/11 Memorial Stair Climb? Please share it with us in the comments!