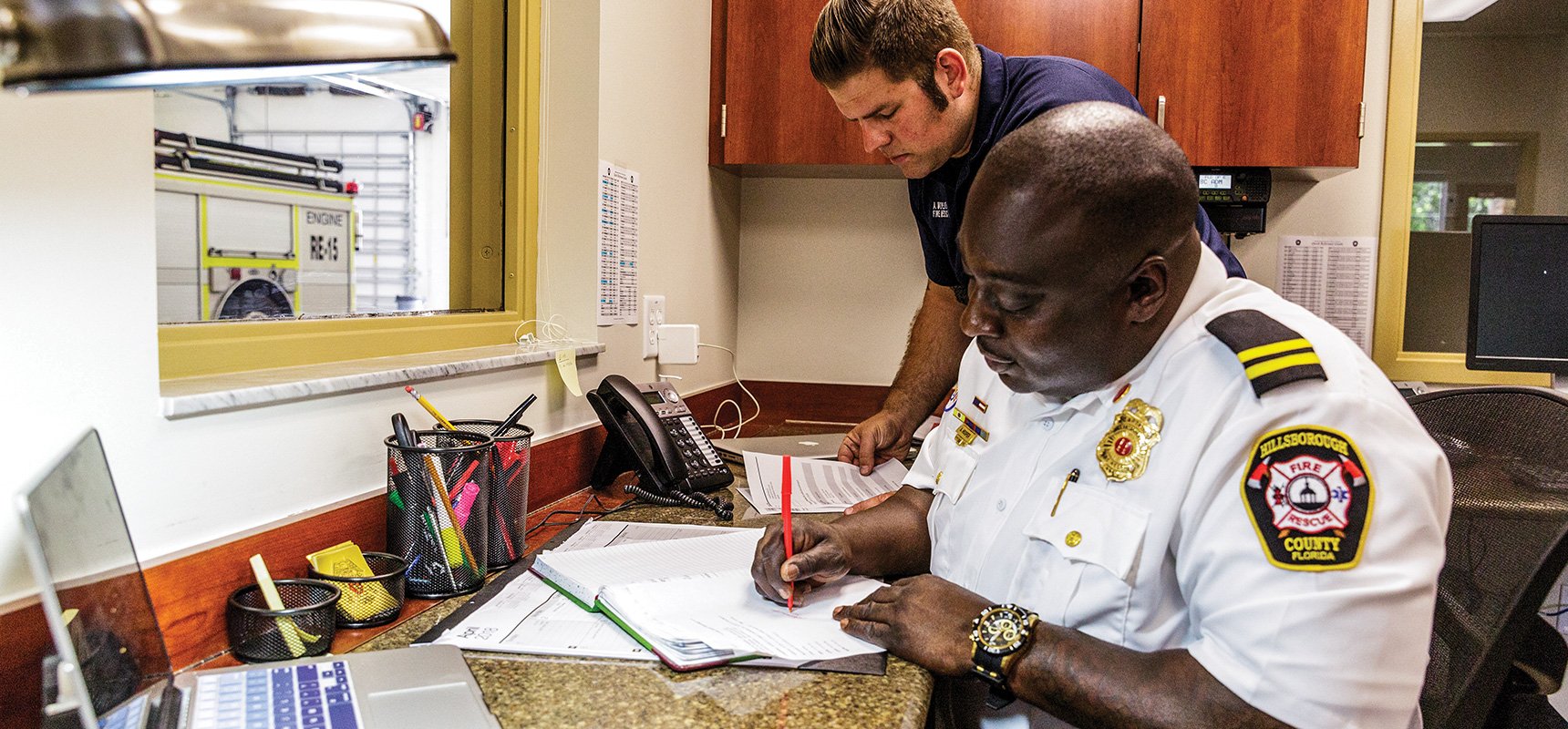 For many fire departments across North America, the procurement of fire apparatus is quite a complicated process. Fire department representatives don't just select the ideal fire apparatus chassis, color, and customizations based on established preferences. But instead, needs assessments, public bids, and rounds of reviews often complicate and lengthen the buying process.

A purchasing consortium meets the needs of the typical bidding and buying process in favor of a streamlined, transparent buying framework, which saves fire departments both time and money. You might say that consortiums are an easier way for a fire department to bid on the best apparatus.
What Is a Consortium?
A consortium offers procurement conducted by or on behalf of public organizations, businesses or entities. A consortium or group purchasing organization provides a faster and easier way for purchasing entities to get the items they need. In some circumstances, cooperative purchasing is a solution to the lengthy and sometimes political bidding in the fire apparatus purchasing process.

Reputable consortiums pride themselves on providing exceptional product varieties and competitive pricing for customers.
How Do You Become a Member of a Consortium?
You may already be a member. Review the available procurement consortiums and check the website to see if your agency is already a member. If not, consortiums typically offer online membership request forms. All of the consortiums Pierce has a contract with are free to join.
Is There a Cost Associated With Using a Consortium?
There is typically a fee involved due at the time of invoicing. The consortium will have a structured fee outlined which will be provided before any contracts are signed. Some consortiums request a flat fee while others use a percentage-based fee or a fee per purchase once the purchase decision is complete.
Can My Fire Department Use a Consortium?
In most situations, yes. Always check local purchasing laws to ensure you can participate in cooperative purchasing.
What Is "The Typical" Fire Apparatus Procurement Process?
If you've ever been involved in the fire truck buying process, it likely follows this general framework:
A community needs assessment is created. The fire department and select community officials determine that a new fire apparatus is required and discuss the details of the procurement.
A procurement committee is established. A committee consisting of local officials and key local decision makers is established. Some, but not all committees, include members of the fire department.
Advertising begins. The committee begins to advertise procurement requirements and make it publicly known that they are looking to buy a fire truck.
Requests are put out to bid. The committee puts together a proposal for procurement. Fire truck specifications and customization requests are sent out to solicit responses from manufacturers.
Back and forth communication begins. Questions and answers go back and forth from committee to manufacturers, as needed, on topics like timelines, budgets, specifications, and insurance.
Manufacturers send back proposals for review. Manufacturers review the procurement specifications and draft a proposal for the committee to review based on the established specifications and needs assessment.
The procurement committee reviews the submitted proposals. The committee reviews the proposals submitted by the manufacturers.
A final decision is made by the committee. The committee makes a decision on the proposals, often awarding the contract based on the best overall value.
It's important for fire departments to carefully navigate procurement process steps to be sure the outcome results in the purchase of a truck that will meet all of the unique specifications and needs of the department.
What Is the Buying Process with a Consortium?
If a fire department is interested in new apparatus, their local dealer can reach out to a consortium directly to express the department's apparatus needs. The needs assessment and apparatus specifications are given to the consortium, and they review the available manufacturer product offerings and present several apparatus options to review.
This streamlined process satisfies the bidding process and gets right to the buying process. Fire departments view the top apparatus options provided and select the perfect fit. Modifications are possible once a base-model is selected.
When a consortium is chosen, the buying process proceeds quickly. This saves the department both time and money.
5 Benefits of Purchasing With a Consortium
Many inherent benefits come with cooperative purchasing.
You can satisfy the bidding process. Consortiums have access to specifications and costs for apparatus from a variety of manufacturers and will use this information to match a fire department with the best product options available.
The department can choose from the best options available. Depending on the consortium, the department will be provided with the top five or ten products that meet their requirements. They will then have the opportunity to choose the best fit.
You can modify the selection as needed. Once you select the best apparatus fit, the department can work with their dealer to modify the apparatus as needed.
Save time and money. Using a buying consortium, your community can save time, resources and money by jumping right to the fire apparatus selection process.
Ideal for single purchases. Consortiums are especially helpful for departments seeking to purchase only one or two trucks. Initiating the buying process immediately is invaluable for smaller fleets.
Is Every Fire Apparatus Manufacturer Represented in a Consortium?
A consortium is only as good as its products. As a result, consortiums don't award contracts to every fire apparatus manufacturer. To be included in a fire apparatus consortium, manufacturers must be evaluated against stringent criteria, including a detailed review of products, the manufacturing process, quality assurance, aftermarket support, and customer service.
Each manufacturer provides product specifications and costs at a base-level, which is then used to match up with the requests put forth by dealers and their respective fire departments.
How to Find a Fire Truck Consortium
There are many fire truck consortiums available to fire departments. The consortiums that work directly with Pierce in the United States include four nationwide consortiums and five state-level consortiums. Each independent consortium offers a unique portfolio of manufacturers and product options.
National Consortiums:

HGAC Buy
NASPO ValuePoint
FireRescue GPO, a program of NPPGov
Sourcewell
State-Level Consortiums:
Florida Sheriffs (Florida)
Ohio State (Ohio)
Costars (Pennsylvania)
BuyBoard (Texas)
LaMAS (Louisiana)
Each consortium is an independent entity with different rules governing memberships, fees and represented manufacturers. Pierce Manufacturing is proud to be one of the few fire apparatus manufacturers with acceptance and product availability in each consortium.
Why Has Pierce Chosen to Partner With Consortiums?
Pierce takes pride in offering exceptional custom fire apparatus to customers. Partnering with consortiums means that more customers have the opportunity to see how their specifications and needs can be met with Pierce apparatus. Consortiums help facilitate Pierce's mission to support firefighters and their respective communities.
Learn more about consortiums and how they can help your fire department. Have you had a great experience with a consortium? Tell us in the comments!