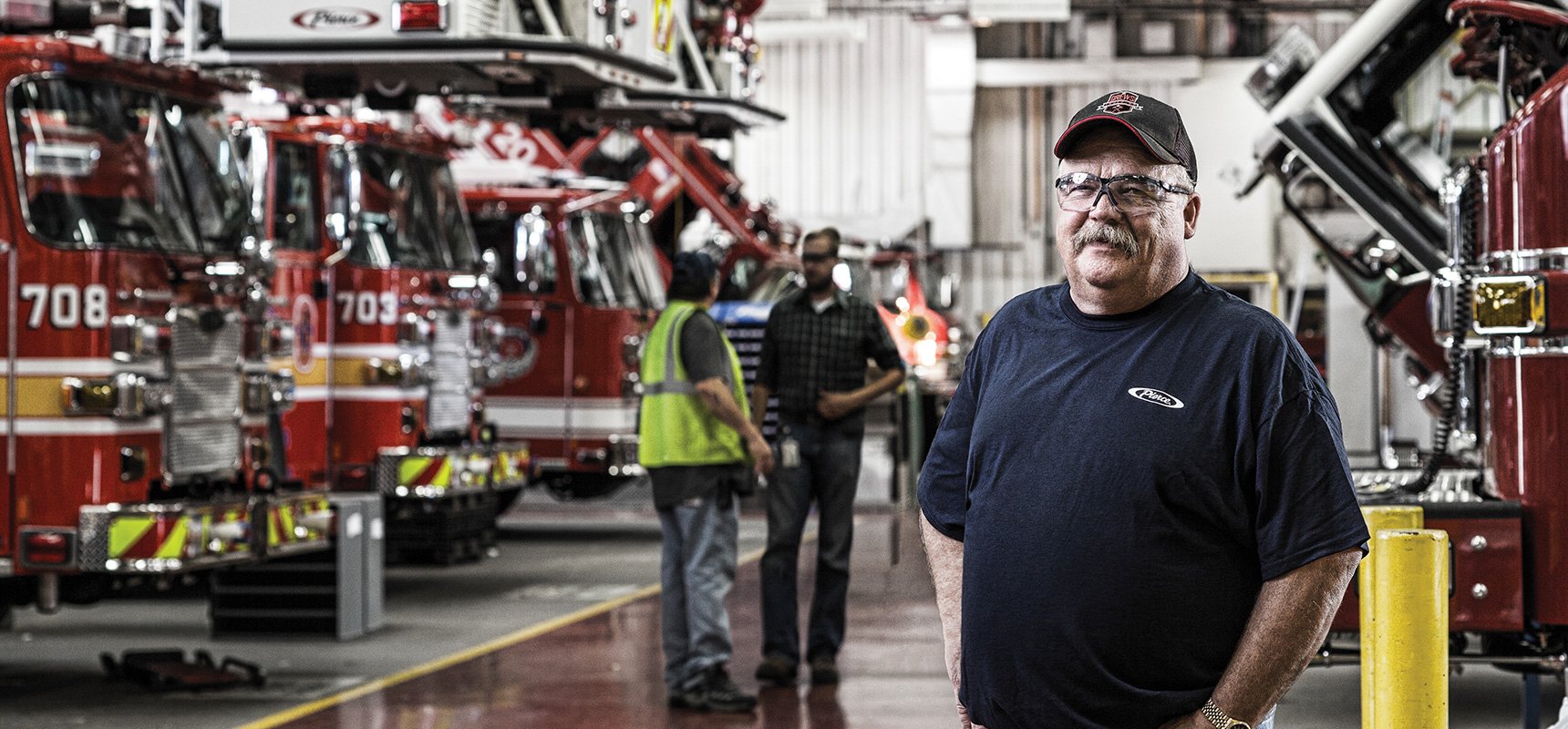 You know Pierce Manufacturing as an industry-leading fire apparatus manufacturer that creates custom fire trucks for departments across the world. The secret to this success is happening behind the scenes.
Yes, Pierce builds custom fire trucks, but the people behind the trucks — our experienced workforce — is quite a remarkable group of people, including:
3,000+ employees
An average of 12 years of experience per employee
Over a quarter of the workforce with 20+ years of experience
200+ engineers on staff
Manufacturing facilities and teams located in Appleton, WI, Bradenton, FL, and Clearwater, FL
At Pierce, the experienced workforce brings passion and extensive knowledge to the job every day. That translates into the superior products and exceptional customer service you've come to expect from Pierce.
Learn more about why having an experienced fire apparatus manufacturing team helps you get the most out of your investment below.
Why An Experienced Workforce Matters in Apparatus Manufacturing
Pierce delivers experience and quality through every step of the fire apparatus manufacturing process, and here are just a few reasons why an experienced workforce matters at top apparatus manufacturing companies.
Knowledge of Fire Apparatus and Available Customizations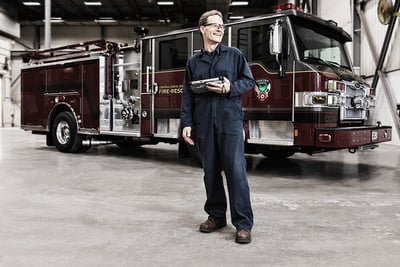 When you walk the manufacturing floor at Pierce, you will meet team members who know every product specification and every aspect of fire apparatus. From subject matter experts who can tell you intricate details about aerial configurations, to service technicians who understand the vast possibilities available for pumps in cold weather climates — the manufacturing employees at Pierce live and breathe fire trucks.
This plethora of knowledge comes with time and great appreciation for the subject matter. Every fire truck is not just an order, it's a critical apparatus that supports men and women in the fire service.
Nicole Riggles, a product coordinator with 20 years of experience, knows this first hand.
"When we walk the manufacturing floor with customers, firefighters are often asking questions," says Nicole. "When this happens, the manufacturing team stops what they are doing to speak directly with the customer, explaining the process and answering questions through their expertise."
Drawing from years of experience and historical success also helps support fire apparatus customizations. In fact, this experience drives conversations and brings forth opportunities for options that a fire department may not have even considered.
"Pierce is at the forefront of quality, safety, and innovation," states Sam Krings, Aerial Test Technician with 17 years of experience. "With experience and attention to detail, Pierce keeps firefighters safe and fire departments running."
Hands-On Time With Fire Apparatus
Spending time working on fire apparatus, day in and day out for years gives Pierce team members a genuine appreciation for the daily rigors that apparatus face.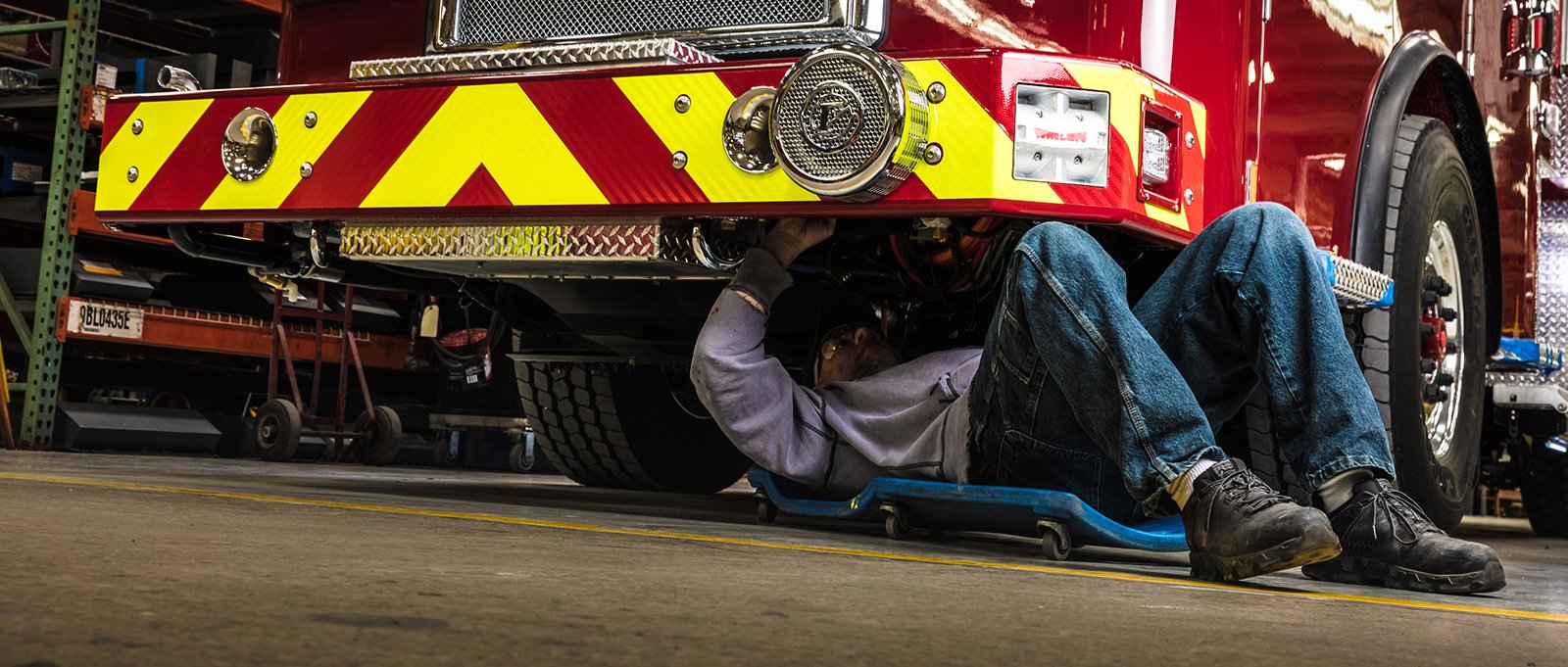 "The work we do each day is supporting firefighters and their departments," states Shane Backhaus, Senior Human Resources Manager with six years of experience. "We are helping to build safer communities, and most importantly, bringing brave men and women home safely every day."
Part of what makes working with Pierce so unique is that many employees themselves are current or retired firefighters or have a family member in the field of service. As such, Pierce employees often have hands-on experience working with fire apparatus and first-hand understanding of the struggles that firefighters face on the job. Having a workforce that understands the demands of being a firefighter means that great value is placed on creating a product that is reliable, safe, and crafted with the utmost care.
Experience Improves Manufacturing Quality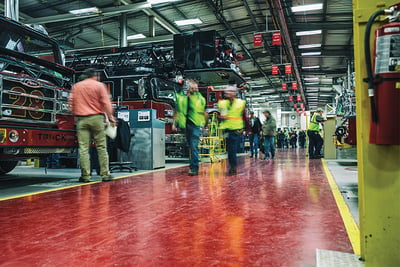 Experience improves quality — this rings true in any career but is especially apparent in manufacturing.
Pierce has been in business for more than 105 years, giving employees a great deal of historical experience and expertise to draw from. And working collaboratively to pass knowledge from employee to employee is part of the culture.
"At Pierce, the quality is second to none, it's really the culture here," says Mike Bonikowske, Service Technician with 33 years of experience. "This culture was passed down to me by the employees before me, and I now pass this down to the team I work with. Nothing moves forward here that isn't right, that isn't the best it can be. That is how we maintain the 'Pierce Way' of doing things."
Experience makes superior apparatus knowledge and production quality possible. Do you want to join the Pierce team? Learn more now about available Pierce Manufacturing jobs.
How Does an Experienced Workforce Help Customers?
Having an experienced workforce on the manufacturing floors ensures a knowledge-based and personalized experience for customers, including:
Great Depth of Knowledge. Pierce team members have seen it all, and employees work with each fire department to understand the custom features that can enhance your needs. Moreover, the talented workforce uses historical experience to draw parallels to your concerns and pull forth opportunities for improved customization.
Manufacturing by Region. When you choose to work with Pierce, you'll be paired with a manufacturing team who knows your geographic region. This means your manufacturing team has a greater depth of knowledge of your climate, terrain, bylaws, and regulations, and it equips Pierce employees to provide you with additional guidance as you select the appropriate customizations to fit your needs.
Voice of Customer Drives Passion. At Pierce, each custom apparatus matches the unique needs of a fire department, and this is all driven by the voice of the customer. The Pierce team brings their expertise to the table, but it's your unique needs that drive innovation and design.

Why Should You Consider a Career at Pierce Manufacturing?
Why should you consider working at Pierce Manufacturing? Pierce employees say it best.
"Pierce has created an environment where respect, hard work and the customer come first," says Jason. "There is plenty of room for growth and opportunities, and we are always working together to improve and innovate."
"If you want to work at a great company with great people and build products that make a difference in this world," states Mike. "Come be part of our family here at Pierce."
"The potential that exists at Pierce is fantastic," added Nicole. "The ability to excel and innovate when the industry calls for something different is what we do here at Pierce. And, you get to work with fire trucks!"
"The camaraderie and brotherhood that everybody has here is just one reason why Pierce is a great place to work," says Sam. "We all help one another to do the best work we can for our customers because we want to make sure everybody in the fire service comes home safely."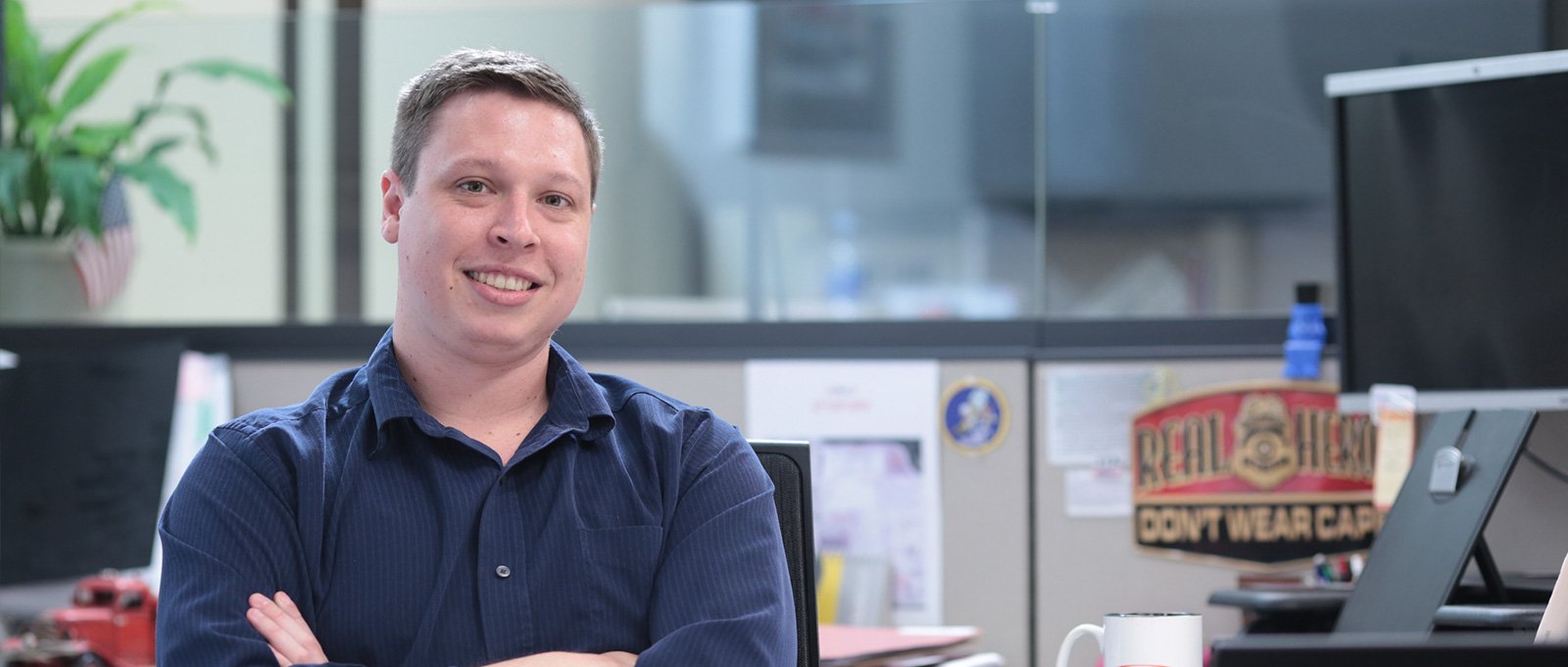 Pierce employees agree that they are fortunate to work directly with firefighters every day. It would be an honor to help you and your department realize your custom apparatus dreams, so please contact us to learn more about how Pierce can help.
Learn more about Pierce Manufacturing jobs, now.