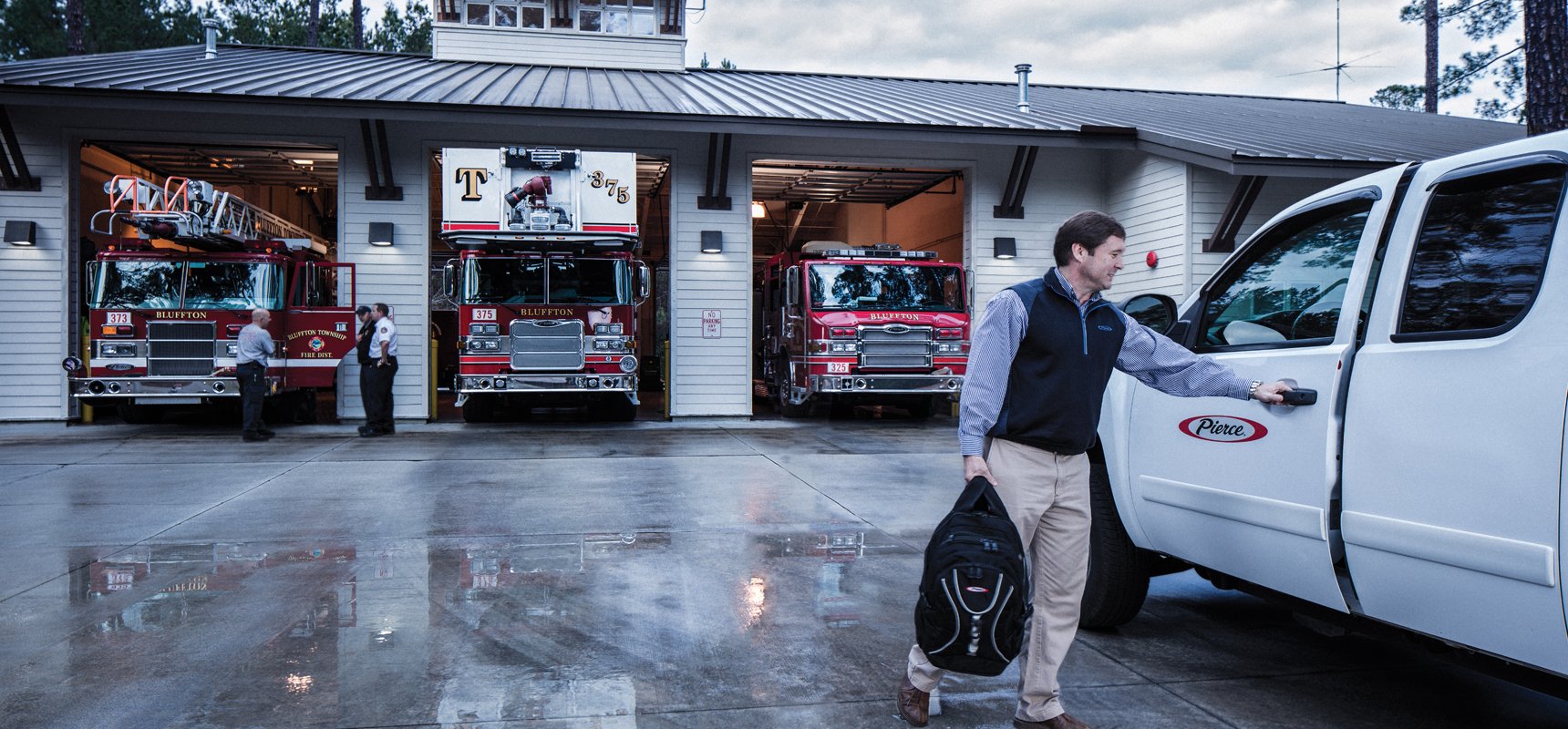 When your fire department is looking to invest in new fire apparatus, knowing you have access to a knowledgeable, experienced dealer can make all of the difference. Whether it's collaborating with you to develop a custom, innovative apparatus design, or providing extensive aftermarket support capabilities throughout the life of your fire apparatus, Pierce's exceptional network of dealers will partner with you every step of the way.
Get to know the strengths of the Pierce dealer network below and learn how their dedication and experience delivers unmatched customer service and critical aftermarket resources right to the doorsteps of your department.
Strengths of the Pierce Dealer Network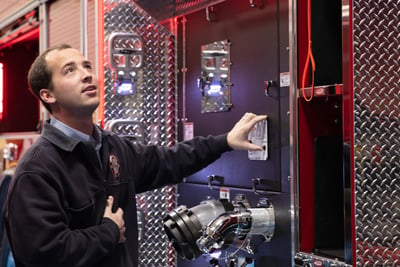 Pierce dealers are dedicated men and women who work directly with fire departments to imagine, plan, and build custom fire apparatus. With 26 dealerships across the United States covering all 50 states, and three additional dealerships in Canada, Pierce provides services and expertise from coast to coast.
When you choose to work with Pierce, you can expect to work with a dealer who offers:
Educated and experienced sales and service team members. Many Pierce dealers have decades of experience, with generations of family members dedicated to the field. This experience provides your department with a trusted partner, someone who can help you from apparatus concept through manufacturing, and beyond.


Regional expertise. Each dealer understands their local geography and environment, making it possible to devise customizations that match the unique needs of your department.


Customization knowledge. Pierce dealers can offer insight into unique apparatus customizations and talk you through options you may not have considered.


Substantial levels of coverage. From sales to service, the Pierce dealer network offers extensive geographical coverage to support your department.


Exceptional aftermarket support. With a fleet of mobile service units and more than 60 regional service facilities, master technicians keep your apparatus in service, and can even come right to your department to save you time.


A passion for service. Working to support firefighters and local communities brings a great deal of pride to Pierce's dealer network. In fact, many Pierce representatives are past or current members of the fire service in their own communities.
Pierce's ability to continually deliver exceptional apparatus stems from a strong dealer network and a mutual dedication to help firefighters and local communities.
Dealers Provide Aftermarket Support Through the Life Of Your Fire Apparatus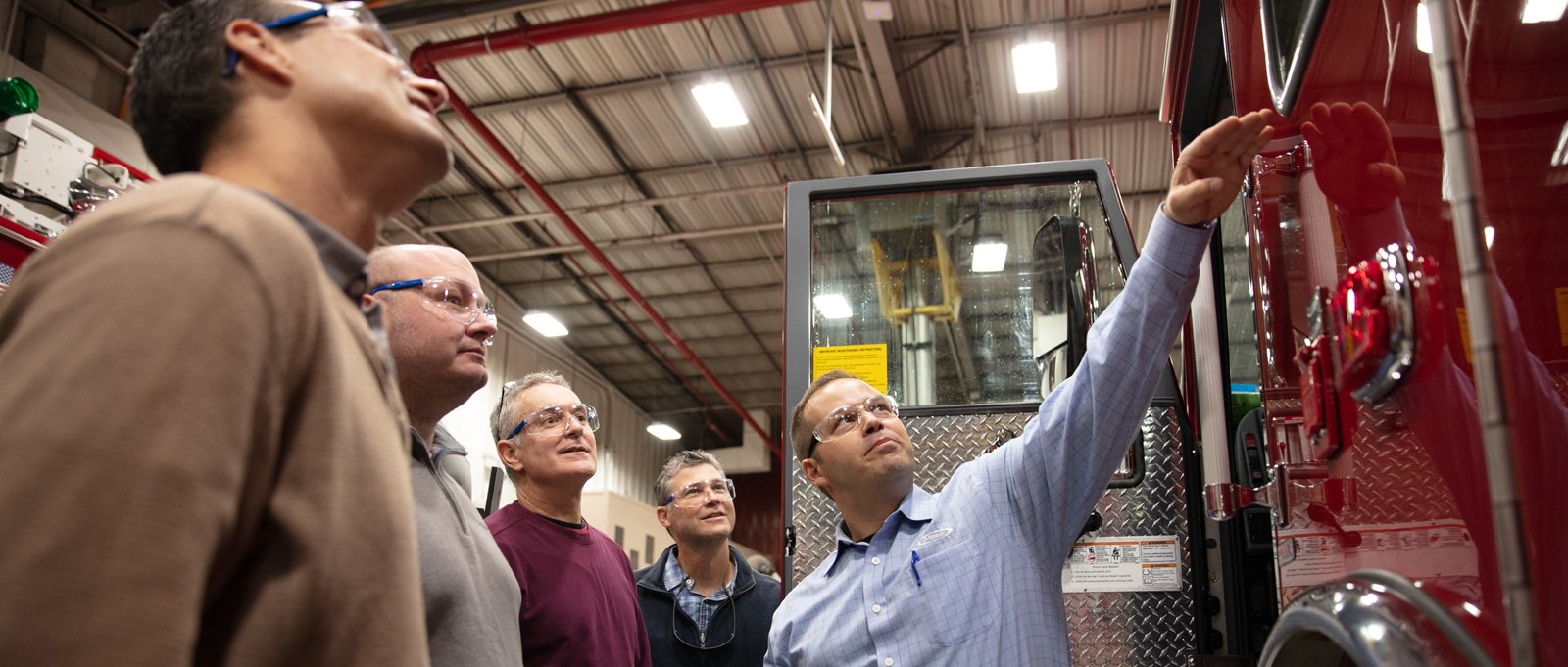 Your experience purchasing a custom fire apparatus from Pierce Manufacturing may come to life when you visit the manufacturing plant and see your apparatus being assembled on the floor, but the most important time in the life of your apparatus is the work it will do on service calls.
Through the extended dealer network and Pierce's aftermarket support team, your fire department will have access to maintenance training for your department, and 600+ dedicated service professionals who are responsible for the maintenance of fire apparatus.
Across North America, Pierce's fire apparatus aftermarket support includes:
60+ regional service facilities that offer fire truck maintenance and routine apparatus care.


140+ mobile service vehicles that travel directly to fire departments to perform maintenance and repair work, saving you valuable time and getting your apparatus back in service faster.


115+ master technicians who are specially trained to perform maintenance on Pierce apparatus.
Customer service and access to aftermarket support are a top priority. Learn more about the breadth of services available to your department now.
How Does Pierce Create and Support Relationships With Fire Truck Dealers?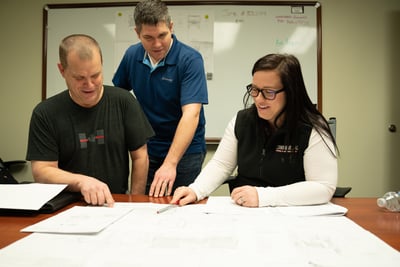 Every conversation, customization, and touch point from initial sale through 20 years of fire truck service, revolves around creating an exceptional customer experience.
"Pierce is proud to have such an experienced and knowledgeable team of dealers," said Dan Meyer, Director of Sales and Marketing at Pierce Manufacturing. "We value the expertise they provide and their role collaborating with fire department representatives on a daily basis. Their feedback and ideas help drive innovation and the development of new solutions to meet the unique needs of firefighters and the communities they serve."
As such, Pierce has initiated some unique manufacturing processes and systems to help support the dealer network.
Dealer-dedicated areas on the manufacturing floor. When a fire truck dealer visits one of Pierce's facilities, they are welcome to visit the manufacturing floor and see apparatus customization in progress. This provides dealers with added knowledge and insight into the manufacturing process and enables them to share this information with local departments.


Regional manufacturing teams. Each dealer is an expert in their region, and it only makes sense to mirror this regional expertise in the manufacturing process. As such, Pierce has created region-based manufacturing teams and cells, who understand local terrain, conditions, and specifications to better support dealers and departments.


Ongoing collaboration and feedback. Dealers are uniquely positioned to provide voice-of-customer feedback to the team at Pierce to help drive innovation in fire apparatus. From simple storage compartment ideas to complex electronic systems, Pierce uses the questions, comments, and concerns from dealers and regional firefighters to help design new apparatus features.

The best products and services start with collaboration, innovation, and a dedication to excellence. If you're interested in learning more about Pierce's dealers or learning more about our fire apparatus aftermarket support, please reach out to Pierce directly, or comment below.