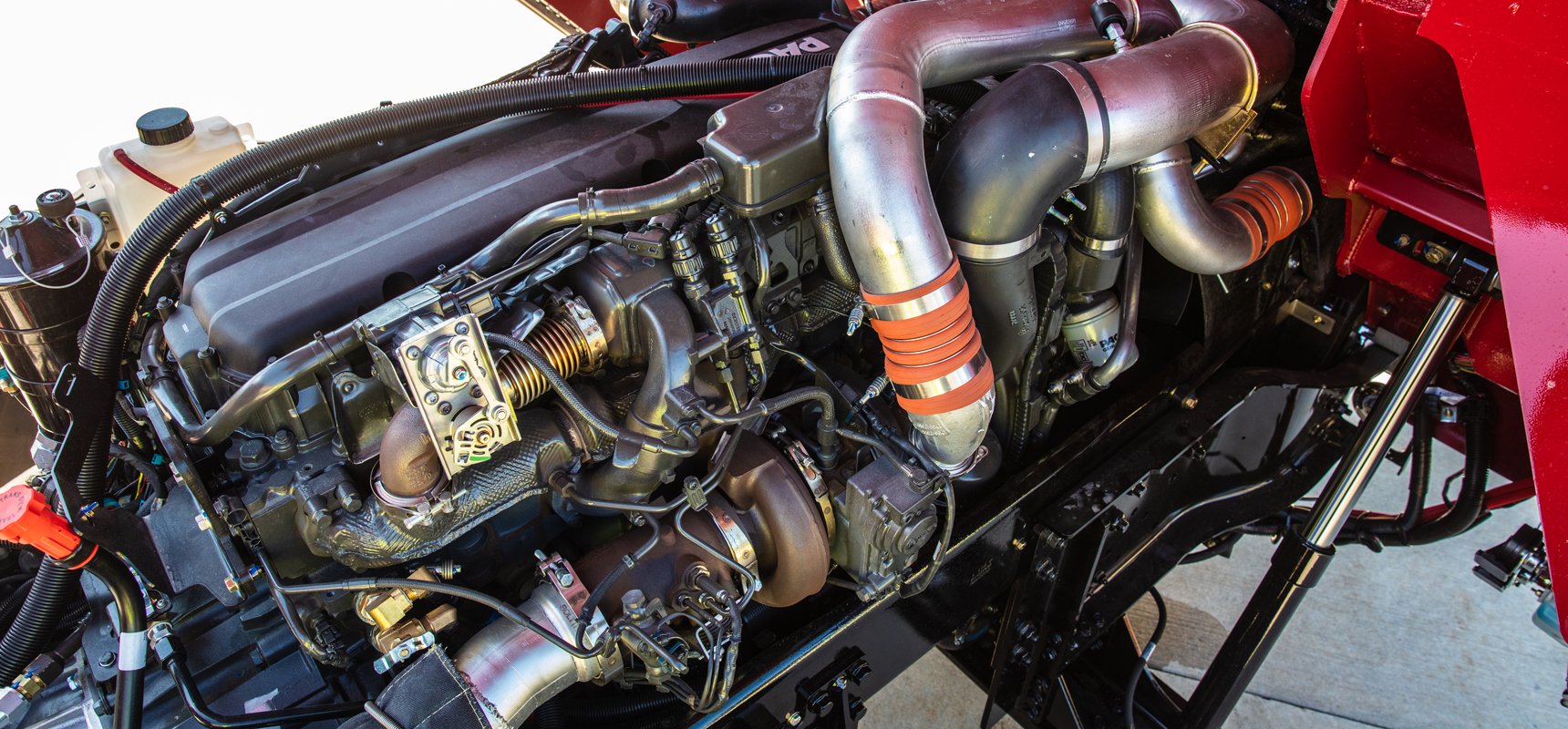 When a fire department begins the process of ordering a new fire truck, every part, component and system comes with a choice—fire truck engine selection is no different.

Pierce Manufacturing has recently collaborated with PACCAR to make the 12.9 liter MX-13 Big Block Engine exclusively available to fire departments on Pierce® Arrow XT™, Enforcer™ and Velocity® custom chassis.

Why this change? It's all about choice.

Offering fire departments the opportunity to choose between several engine options as they build a custom apparatus means each department can determine the best engine for the department's unique needs. Learn more below about the PACCAR MX-13 and what to look for in a fire truck engine.
What Fire Truck Engine Qualities Are Important to Fire Departments?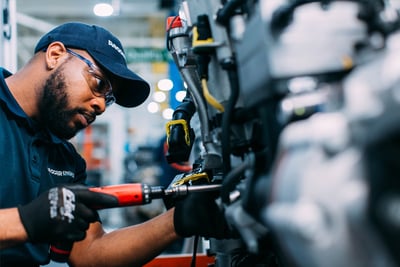 Fire trucks are a valuable asset in their respective communities; a great deal of time and research goes into the order process. Throughout truck specification development, fire department representatives determine the optimal parts and systems requirements for their new apparatus.

When it comes to fire truck engine selection, fire departments often consider:
Quality and Reliability. Engine longevity is a key consideration for fire departments. An engine should last the lifetime of the fire truck without major repairs.
Performance. Out-of-the-gate performance (getting up to speed quickly) is critical for fire departments that regularly navigate stoplights, intersections and narrow terrain.
Horsepower. The power produced by the engine is important to get a fire truck moving from a dead stop and to help accelerate in normal conditions.
Torque. Torque capabilities measure the amount of work a truck can do. High torque capabilities are critical for fire trucks to manage the truck's weight and tough road conditions. Torque is also important for maximum dead stop performance.
Ease of Maintenance. The optimal fire truck engine will be easy to maintain with extended service intervals.
Pierce products have a reputation for quality and superior craftsmanship, affording customers with the ability to create custom apparatus based on their preferences. Engines are the heart of a fire truck, and adding the PACCAR MX-13 as an exclusive offering to Pierce customers provides yet another great option for fire departments to consider in the truck specification process.
Get to Know PACCAR
PACCAR is a global technology leader in the design, manufacture and customer support of premium light-, medium- and heavy-duty trucks under the Kenworth and DAF nameplates. PACCAR also designs and manufactures advanced diesel engines.
PACCAR is headquartered in Bellevue, Washington, USA. The MX-13 engine is designed and built by PACCAR. In the US, the engine is built at its dedicated world class engine facility in Columbus, Mississippi.
What Features Set PACCAR MX-13 Engines Apart?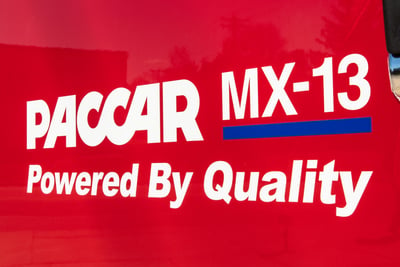 The PACCAR MX-13 Big Block Engine incorporates industry-leading design features that help keep fire departments up and running with exceptional fuel economy, low maintenance, and a great return on investment.
MX-13 engine features also include:
Optimal Uptime. MX-13 engines are built for durability and longevity.
Low Cost of Service. Provides extended service intervals for less out of service time for routine maintenance.
Easily Accessible Service Areas. Saving time starts with easy access to parts that require routine maintenance, like filters.
Exceptional Out-of-the-Gate Performance. With 510 Horsepower and 1,850 LB-FT of torque, the MX-13 engine offers power and reliability.
Quiet and Smooth Operation. The MX-13 is known for it' s quiet and smooth operation which comes from several design features such as the rear engine gear train.
Engine Brake. The MX-13 engine has a fully integrated engine brake system that uses compression release, the turbocharger and backpressure valve to maximize retarding power over a wide range of engine speeds
Durable and Dependable. Compacted graphite iron castings provide a lightweight and durable design, while weatherproofed and encapsulated wiring protects against cable rubs.
"With several standout features, the PACCAR engine is a great addition to our product line," said Dave Roloff, product manager for custom cabs and chassis. "We are thrilled to have another exceptional engine choice for our customers and we are confident in the performance and reliability of PACCAR's MX-13 engine."
Why Does Engine Choice Benefit Pierce Customers?
The new collaboration with PACCAR provides Pierce customers with another engine choice to consider in their build specifications. In addition to offering customers more options as they build their custom apparatus, there are other benefits to consider as well, including aftermarket service, maintenance and support.
Aftermarket Support & Superior Serviceability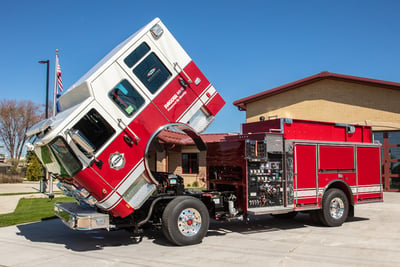 Not only is the MX-13 engine an exclusive PACCAR product, but it also comes with the backing of the exceptional service teams at Pierce Manufacturing and through Pierce's network of dealers.

With a five-year, 100,000-mile warranty, PACCAR's exclusive Pierce fire apparatus engines can be serviced at over 800 Kenworth maintenance centers across North America.
Serviceability is a critical component to engine longevity and Pierce's strong network of dealers can self-certify in PACCAR engine repair and maintenance. Additionally, Pierce dealers can order and stock PACCAR parts, helping to reduce fire truck downtime and getting apparatus back into service quickly.

Choice matters in every decision that goes into fire truck build specifications and the ability to choose the right fire truck engine to match a department's needs is critical. Pierce Manufacturing is proud to now offer customers a new option for fire truck engines. What type of engine will you choose for your next fire apparatus?

Learn more about PACCAR MX-13 engines now, or contact your local Pierce dealer for additional information.