November 16, 2018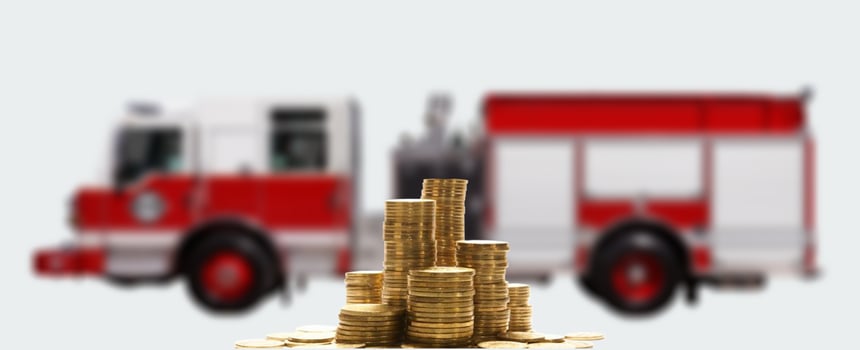 The purchase of a fire truck for a fire department – big or small – can be a monumental addition, not only to a department, but also to the surrounding community it serves. Even though the benefits of an apparatus purchase significantly outweigh its costs, the financial obligation that comes with it can be daunting. Departments can utilize cash reserves, assess taxes, raise fees, or create indebtedness to pay for a new fire truck. Leasing has proven to be an easy, flexible, and cost effective way to purchase fire apparatus. Pierce's custom payment leasing options can be extremely helpful to any municipality looking to add a quality fire apparatus to its fleet.
Why Do Fire Departments Lease?
Leasing is Easy
Lease payments for both a custom-built and stock fire apparatus, begin one year from the lease commencement date, which simplifies budgeting, are subject to annual appropriation (except for volunteer fire departments). Public debt is not created and voter approval is generally not required. In addition, leasing documentation is much simpler and the funding process is expedited on the customer's end.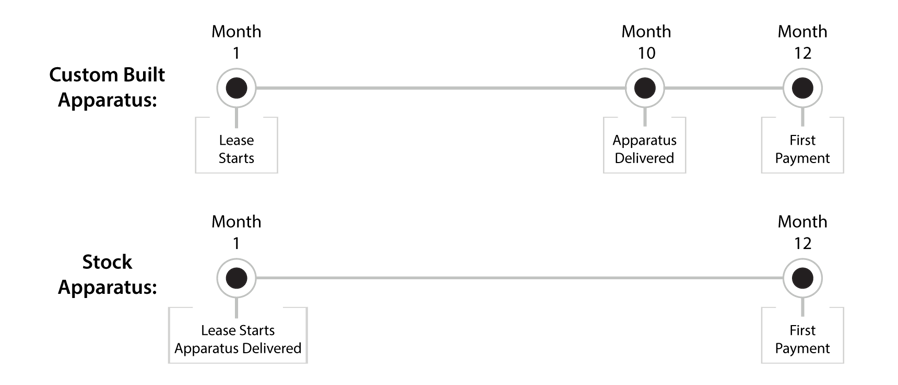 (Note: For volunteer fire departments to qualify for tax-exempt interest, the IRS requires them to publish a notice in a local newspaper and have a meeting no sooner than (14) days after the notice appears.)
Leasing is Flexible
Generally, payments on fire apparatus are made on an annual basis. Nonetheless, there is flexibility in this area in the sense that lease payments can also be made on a semi-annual, quarterly, monthly, or payments can also be "stepped up" or "stepped down", depending on what is most beneficial to the department's budgetary needs.
Leasing is Cost-Effective
Leasing offers a cost-effective solution to fire departments because the interest portion of each lease payment is exempt from federal and state income taxes, resulting in a lower interest rate for the municipality. In addition, leasing also allows a department to receive Pierce's industry-leading prepay discounts to lower the effective interest rate and payments.
Types of Leases
Lease Purchase
Lease purchase is an option in which municipalities pay to own the apparatus. The terms for this product range from 2 to 15 years with a one dollar purchase option. This plan is desirable for municipalities that prefer to have ownership of the apparatus but want to spread the capital costs over a period of time.
Turn-In Lease
The turn-in lease is an option in which municipalities pay to use the apparatus over a predetermined lease term. This plan contains a "balloon payment" for the estimated resale value of the apparatus at the end of the lease. Terms range from 2- to 10-years and customers can choose between 10,000 and 15,000 annual mileage options. At the end of the term, two options are available to the department:
The department can purchase the apparatus by paying or financing the balloon payment OR
The department can turn-in the apparatus to Pierce and purchase a new Pierce apparatus. In this case, Pierce pays the balloon payment on behalf of the department.
This plan is preferable for municipalities that want to pay for the use of the apparatus over the term of the lease and desire a flexible, cost-effective fleet management program.
Do you think leasing might be the right fit for your department? We can help. Take a closer look at our leasing program, plans and benefits to see how the Pierce Financial Solutions program can help you get behind the wheel of your new apparatus.