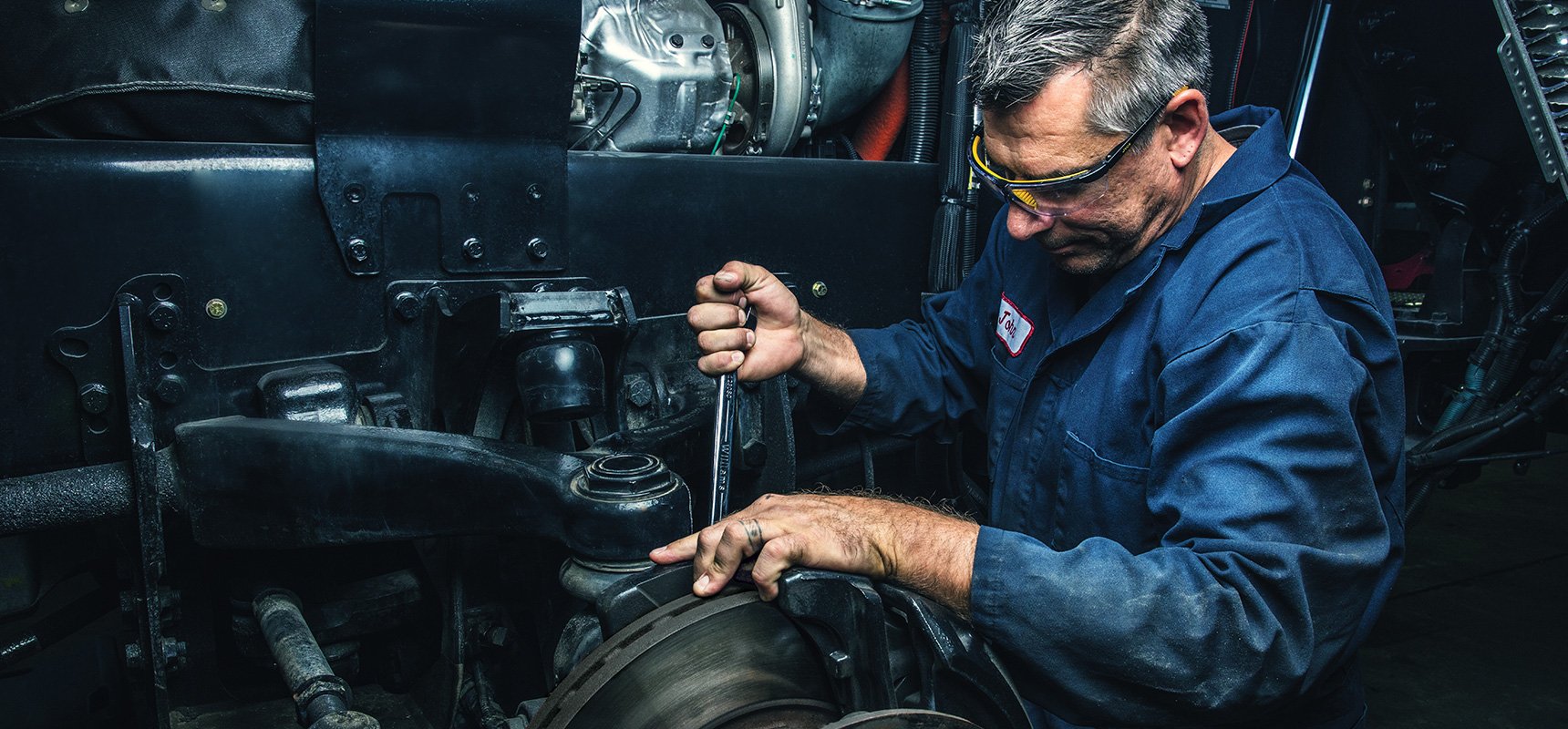 A fire apparatus is designed and manufactured to the unique specifications of a fire department — shouldn't the service and maintenance training be customized for each apparatus?
To extend the life of a fire truck and achieve optimal truck performance, fire department personnel and mechanics must understand the unique features of each truck in their fleet. Technicians should also understand how to perform inspections, routine maintenance and repairs. Beyond standardized Emergency Vehicle Technician (EVT) training, they should have specialized training on each unique apparatus within the fleet.
Pierce Manufacturing has been proud to offer customized service training since 1997, covering a wide curriculum in addition to offering master technician training classes. As a fire department considers its next apparatus purchase, they should remember the importance of access to hands-on service training and service maintenance tailored to match custom apparatus.
Where Does Pierce Offer Fire Truck Maintenance and Service Training?
Pierce offers several fire truck maintenance and service training options designed to meet the needs of both customers and dealers.
Pierce Appleton Training. Customers and dealers can opt to attend service training classes held in Appleton, WI, at the state-of-the-art Fox Valley Technical College campus.
Regional Service Training Centers. Regional training centers are designed to minimize travel required to complete training and offer customers and dealers convenient access to training opportunities. Regional training centers are in Bradenton, FL, Las Vegas, NV, Fort Worth, TX, and Myrtle Beach, SC.
In-House Training Services. If specialized training is required or if a large number of employees need to be trained at one time, Pierce representatives can be sent to the department to conduct in-house training.
Understanding the technical details and mechanical configuration needs of sophisticated fire apparatus requires extensive training. Pierce's training classes consist of both classroom instruction and hands-on technical training with fire apparatus.
Are you interested in learning more? View Pierce service training class options now.
What Is a Pierce Master Technician?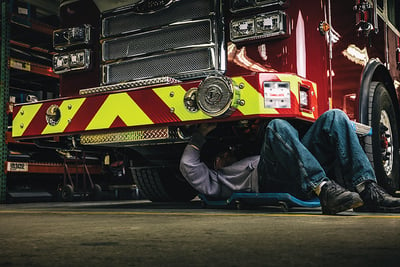 To provide service excellence across North America, Pierce introduced a master technician program for Pierce staff and dealers more than 15 years ago. The program focuses on providing customers with highly-trained service technicians who understand the technical aspects of each custom apparatus and who are capable of performing maintenance and repairs with expertise.
To complete the master technician program, dealer technicians must complete six classes. These have been identified as the foundation for Pierce apparatus service and repair.
Once the course work is complete, applicants take a written, closed book exam. Every two years, applicants must re-certify to maintain their master technician title.
Pierce customers have access to master technicians through their local dealer and also through the Pierce Product Support staff via phone or email providing customers with a 24/7 hotline dedicated to answering service and maintenance inquiries.
What are the Benefits of Fire Truck Service Training?
Fire departments are on call 24-hours a day and never know when an emergency call will require fire apparatus support. Through service training programs, firefighters, mechanics, technicians, and dealers are provided with the knowledge and ability to diagnose issues and perform repairs.

In fact, there are many benefits that come with fire truck service training, including:
Less Truck Downtime
Communities are at risk when fire trucks cannot respond to service calls. Fire trucks can stay in service for longer periods of time when firefighters and local dealers are armed with the knowledge to perform daily apparatus inspections and diagnose required repairs. Fire trucks that can be repaired on-site or at local dealerships decreases downtime substantially, allowing fire stations to operate at full capacity.
Quicker Access to Parts and Support
Knowing the technical requirements of an apparatus allows you to know the parts required to perform service and repairs. This gives the autonomy and freedom to reach out to a regional training facility to attain service support or required parts to complete repairs.
Preventative Maintenance Improves Performance
Preventive maintenance can improve the longevity and lifespan of an apparatus and optimizes truck performance. Understanding how and when to perform inspections and what preventative fire apparatus repairs are required to keep trucks in service are just some of the tools that can help improve the performance of a fleet.
Financial Savings Over the Long-Run
Completing minor fire truck repairs promptly can prevent further damage and reduce unexpected maintenance costs. When firefighters, fire truck mechanics, and dealers understand the specific needs of each apparatus, they are equipped to manage inspections and make minor repairs quickly and efficiently.
Improved Customer Experience
Knowing that a fire truck comes with the support of knowledgeable dealers, master technicians, and access to year-round hands-on training can make a big difference in the fire apparatus selection process. As you select the right fire apparatus manufacturer, consider the value you place in service training and fire truck maintenance as it contributes to an ideal customer experience.
What Fire Truck Service Training Classes Does Pierce Offer?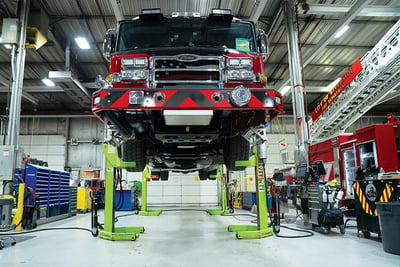 Pierce Manufacturing currently offers 15 classes on a variety of different vehicles and vehicle systems. Most classes are taught in a 16-hour, 2-day format, with a combination of classroom and hands-on instruction.
For a detailed look at all classes and class descriptions, please review the Pierce resource page. Below, please find a general overview of each class.
Chassis Electrical - Understand the location and function of (non-multiplex) electrical systems and components used on Pierce® chassis.
Command Zone™ Systems - Get detailed instruction on the Pierce Command Zone™ electrical systems including the new Command Zone III.
Preventative Maintenance - Become an expert in preventive maintenance procedures required for fire apparatus based on NFPA and DOT Standards.
TAK-4® Suspension Maintenance - Learn the basic design and principles of the TAK-4® Independent Front Suspension system, including proper maintenance and repair.
SRP/Frontal Protection - Get expert instruction on the installation, repair, and troubleshooting of the SRP/FIP system.
CAFS/Husky Maintenance - Learn the principles of operation, maintenance, and repair of all the Pierce Husky™ Foam Systems and the Hercules™ Compressed Air Foam Systems (CAFS).
Air Conditioning Systems - Get the basics on repairs, troubleshooting and maintenance needs of Pierce installed components.
Aerial Maintenance - Understand the proper repair and maintenance of Pierce aerial ladders and platforms.
Ascendant® Class Aerial Maintenance - Learn proper repair and maintenance of Ascendant® Class Aerials, including the aerial electrical and hydraulic systems.
Advanced Aerial Maintenance - Get detailed information about advanced repair and maintenance of Pierce aerial systems.
Pierce PUC™ Pump Maintenance - Learn the basic principles of operation, maintenance and complete disassembly of the REPTO driven water pump and gearbox.
Chassis Diagnosis - Evaluate drivability issues, including how to do advanced troubleshooting, perform failure analysis, determine the causes of chassis component failures and learn how to repair and prevent issues properly.
Air Brakes, ESC, ABS Troubleshooting - Learn basic air brake theory and proper repair and maintenance procedures on chassis air brake systems.
When taking advantage of classes and utilizing the 24/7 support of the mechanics and master technicians, fire departments are bound to be successful.
For more detailed information on classes and locations, please review the resource center webpage.