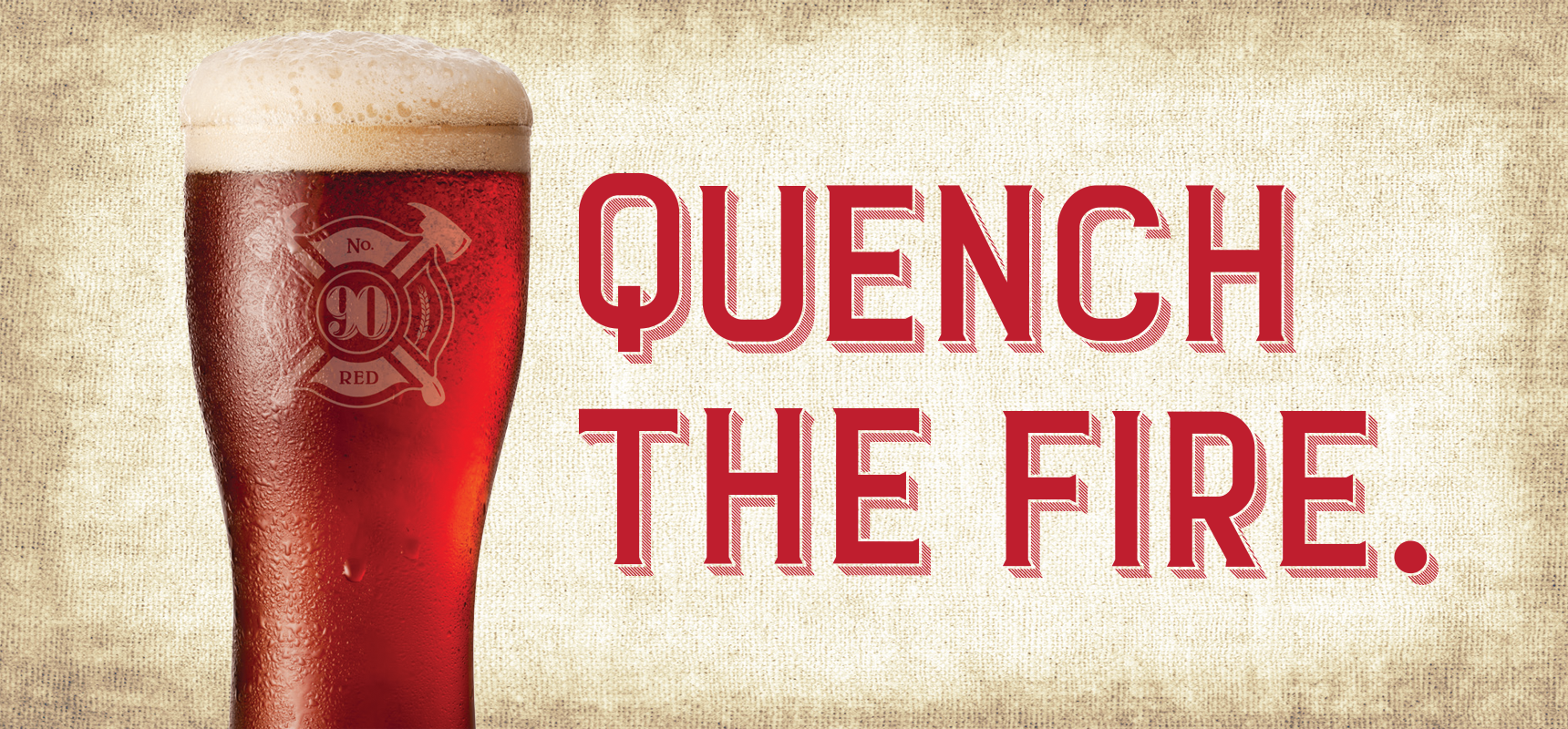 A tireless brew for the relentless few. Pierce Manufacturing's most trusted and tested Red has inspired this legacy brew. No. 90 Red is a full-flavored Vienna lager. Every detail of every batch worships commitment – from its 60-day brew cycle to its locally-kilned malt.
Number 90 Red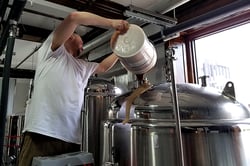 At Pierce, we offer our customers endless paint options for their custom fire apparatus. In fact, did you know that we've painted trucks over 200 different shades of red? The most common red is called, "Number 90 Red" and is often referred to as "Fire Engine Red." Lion's Tail Brewing Company in Neenah, Wisconsin, took on the challenge to craft a Vienna lager to represent the most popular fire truck paint color and named it "No. 90 Red."

This beer is inspired by the thousands of firefighters who come to the Fox Cities every year to design and take delivery of their new Pierce apparatus. While visiting Lion's Tail Brewing Co., shortly after the brewery opened its doors in 2015, John Eastman, Supervisor of Pierce's Paint Operations, and a few members from Pierce's paint department came up with the idea to create a beer. They worked with Alex Wenzel, the Brewmaster at Lion's Tail Brewery, to create a light and refreshing beer that could be enjoyed year-round, while maintaining the body and flavor people look for in a craft beer. After selecting a Vienna lager, the group took months to perfect the No. 90 red color that they were looking for within the beer. Eastman's team helped with the brewing process, mixing ingredients and assuring that the red color was visible.
Exclusively Available
No. 90 Red is exclusively available at local restaurants and hotels that serve Pierce customers in the Fox Cities. While the beer was brewed to perfection, Pierce's Manager of Sales and Market Development, Dave Roloff, handspun ash wood tap handles in his home woodshop for each of the exclusive locations. After the taps were sanded, they were sent to Pierce's paint department to get coated in the authentic No. 90 red paint color, followed by custom gold leaf graphics created by the graphics department.
Over the past few months, the lager has become a favorite beer choice not only with Pierce customers, but the locals as well! Responsibly enjoy a cold glass at any of the following locations.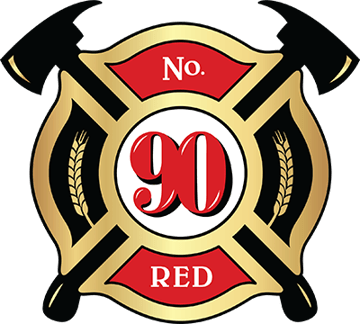 No. 90 Red Tasting Locations:
No. 90 Red Contents:
Briess Malt
Gorst Valley Hops
Neenah Water
ABV: 4.7%
IBU: 18
Served at 40-45⁰F in a pilsner or flute glass