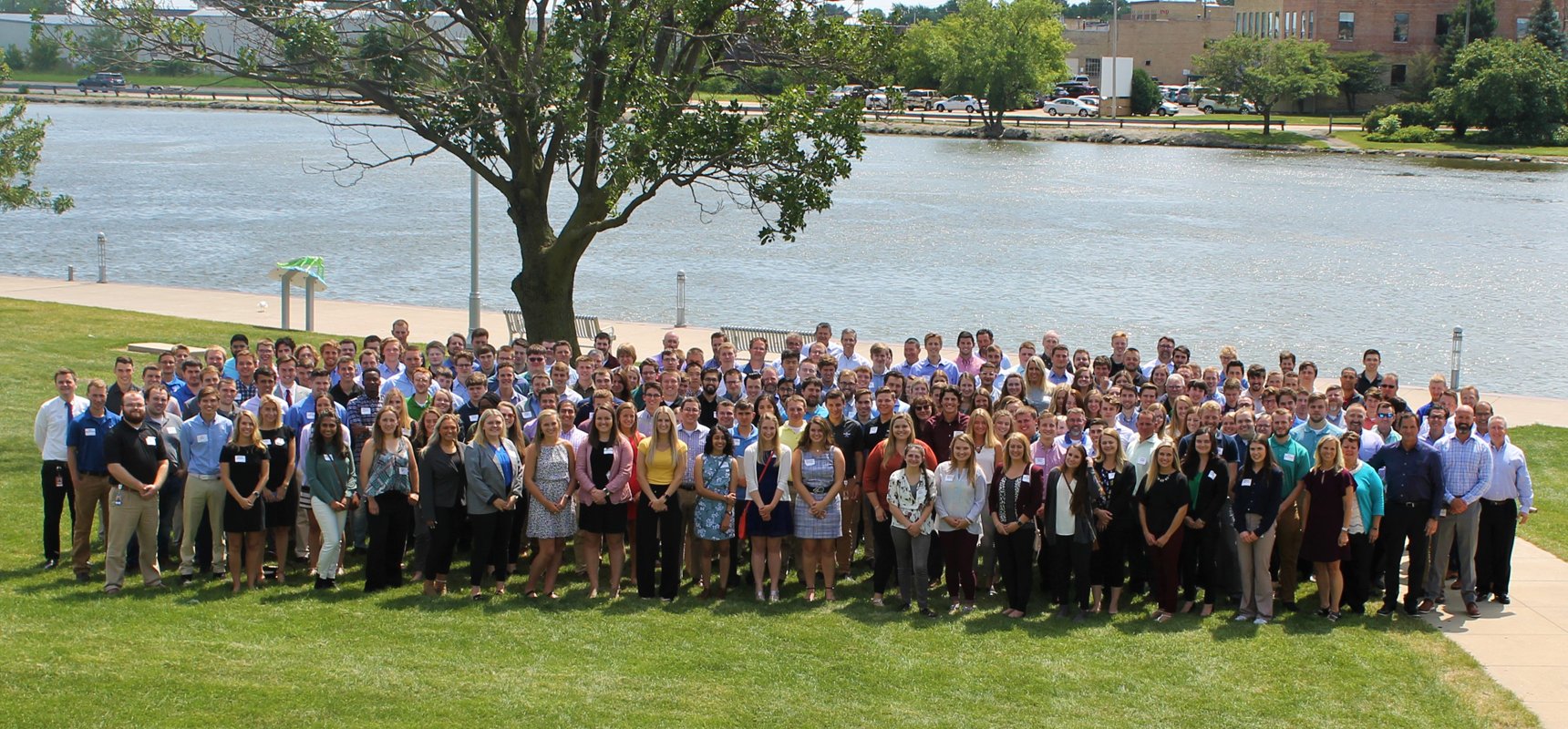 Pierce Manufacturing has a long history of employees celebrating 20, 30 and even 40-year anniversaries with the company. This doesn't happen by accident. The culture of an organization is often a driving factor in employee satisfaction and retention, and at Pierce, that culture extends from intern to company president.

Pierce is proud to offer a robust internship program that focuses on fostering young minds and allows students to develop the skills they'll need for a successful career at Pierce, and beyond. Learn about the leadership opportunities and the impressive projects Pierce interns have had and hear from Pierce's very own employees who began their careers as interns themselves.
What Pierce Internship Opportunities are Available for Students?
Each year, Pierce provides internship and co-op opportunities in departments company-wide including operations, engineering, assembly, human resources, sales, marketing, wellness, quality and many more.

Pierce is a subsidiary of Oshkosh Corporation and together, the organizations offer more than 100 internship positions annually. In the summer of 2019, Pierce had a total of 37 interns: 16 summer interns, 21 year-round interns and 10 co-op students. Pierce Manufacturing works with each student to accommodate class schedules. If the student is working throughout the school year, they will be given an average of 15 hours a week to work, depending on the program and supervisor. However, full-time internships (40 hours a week) are available during the summer.

The most exciting transitions are when interns make their way to a career at Pierce Manufacturing or Oshkosh Corporation.

Shena Straka was in her senior year of college at the University of Wisconsin - Oshkosh (UWO) studying marketing and human resources when she was selected for an internship in the sales department, more than ten years ago. Fast forward nine years and she is still excited by managing new projects and is currently a senior program manager.

"One of the aspects I love most about my career with Pierce is how much I enjoy working with people who are so filled with passion and pride," said Shena. "I've never had to apply for a job anywhere else, and it's incredible to say I work with people who have been with the company for over 30 years. Everyone has been willing to guide and teach me new things - not a single day goes by that I feel bored."
Why Choose an Internship at Pierce?
Many students only look for one criterion as they apply for and accept an internship position: the fulfillment of credit requirements. Other students are thinking about their future and are looking for more. For those individuals looking for an internship that will offer new skills, leadership growth and opportunities, exciting projects, and somewhere they can see themselves turn an internship into a career, Pierce Manufacturing might be a great fit.

Many internship positions at Pierce Manufacturing offer:
Leadership and Growth Opportunities. As a Pierce intern, you are often tasked with challenging responsibilities and trusted to work independently. Time management skills are also enhanced as students balance school responsibilities with time spent developing as a professional in real-world conditions.
Exciting Projects. The interns at Pierce Manufacturing are trusted with important projects and they are challenged to excel in their professional development.
Gaining New Skills. As an intern at Pierce, students are able to develop substantially as a professional. Networking skills and professional communication is nurtured and put to the test while interfacing with internal Pierce employees, vendors and the Pierce dealer network.
Mentorship Program. Not many internships offer mentorship programs, but at Pierce, mentors from various departments are often available to help advise and guide interns. The mentorship program at Pierce pairs interns with a mentor from a dissimilar department to help foster new relationships within the organization and help interns learn more about the roles in other departments.

Zach Christie also attended UWO and is now a proud, veteran Pierce employee. Fulfilling an internship during his last year of college in 2015, Zach applied for a 2nd shift production manager role with Pierce and his first job out of the gate would be managing 30 direct reports. Remembering his internship and mentorship experience fondly, Zach shared, "Over the years, we've had multiple get-togethers after work, and it's because of this time that we've spent together that coming to work now feels like coming home."
Special Events. Not only do Pierce employees get to develop as young professionals, but they also get to be young and have fun. Throughout the summer, special events are hosted for the interns to enjoy such as Timber Rattler games, military vehicle rides and the Intern Expo.

The Intern Expo presents an opportunity for interns to show off the projects they worked on during the summer. Professionals in the area, as well as members of the Pierce management team, make their way around the expo to learn about the contributions interns made to the organization and personally thank them for their hard work and dedication.
What Is the Hiring and Onboarding Process Like?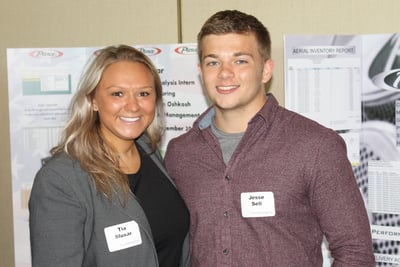 The hiring and onboarding process at Pierce Manufacturing varies by department, but in most cases, it involves a number of phone and face to face interactions.
When a new intern begins at Pierce, the first few days include a program called "Shift Into Gear." The program includes training, safety policies, and allows new hires to learn more about Pierce Manufacturing. At the end of the first week, interns and new employees even get to ride in a fire truck!
What Does Pierce Look for in an Intern?
Pierce Manufacturing is proud of the employees who walk through its doors each day. As an intern at Pierce, you are part of a dedicated community of individuals who work each day to support the lifesaving work of first responders.
How Do You Find Out About Internship Opportunities at Pierce?
If you or someone you know is looking for an opportunity to start or grow their career at Pierce Manufacturing, take a look at the available positions online at www.piercemfg.com/careers.

If you are looking to grow your career with a dedicated and inspiring community, what are you waiting for?