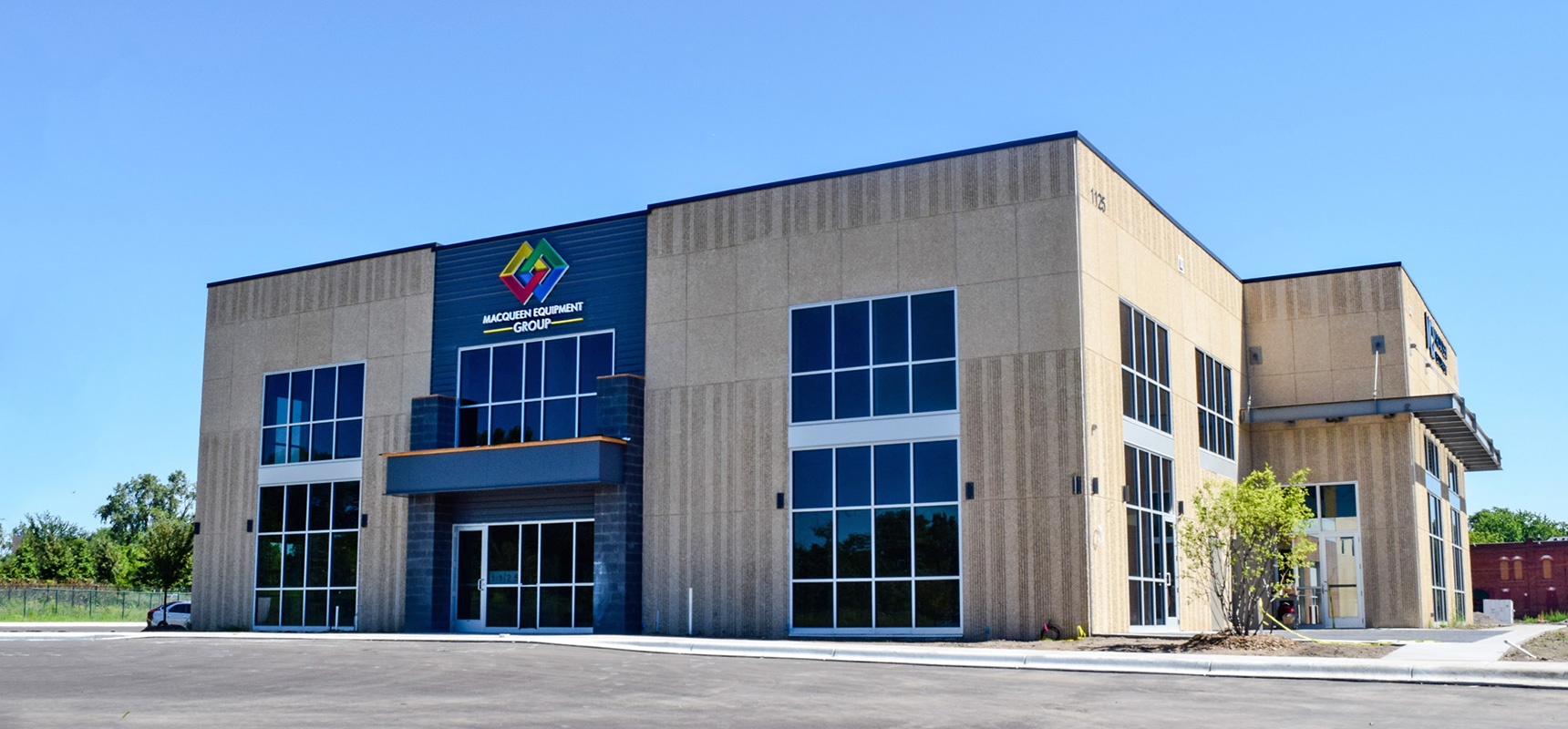 Pierce Manufacturing announced today that MacQueen Emergency Group of St. Paul, Minnesota is the new Pierce dealer for the states of Minnesota, North Dakota, South Dakota and Nebraska. MacQueen Emergency Group is opening this brand new 43,000 square foot headquarters building in East St. Paul that will feature sales and support capabilities, including 14 service bays.
APPLETON, Wis. (September 1, 2016) – Pierce Manufacturing, an Oshkosh Corporation Company (NYSE:OSK) announced today that MacQueen Emergency Group, a subsidiary of MacQueen Equipment Group of St. Paul, Minn., is the new Pierce dealer for the states of Minnesota, North Dakota, South Dakota and Nebraska. Established in 1961, MacQueen – a well-known name across the Upper Midwest – represents several leading heavy-equipment brands including Pierce's sister company, Oshkosh Airport Products.
"Pierce's roster of fire and emergency dealers is the finest in the nation, and we're very excited to announce the addition of MacQueen Emergency Group to this select group," said Matt McLeish, Pierce Manufacturing vice president of sales and marketing. "MacQueen is a first-rate organization with a proven track record that spans more than half a century as well as deep roots within Oshkosh Corporation. MacQueen epitomizes the values of stability, professionalism and commitment to customer service. Pierce customers are well served by this move."
The extensive footprint of MacQueen Emergency Group features a brand new 43,000 square foot company headquarters on St. Paul's east side that offers a training center and 14 service bays. The company will also serve Pierce customers from the 12,000 square foot Apple Valley, Minnesota facilities previously used by the local Pierce service team (Red Power Diesel). Additionally, the company operates a full-service facility in Lincoln, Nebraska as well as a fleet of mobile service teams to blanket the territory.
"All of us at MacQueen are really excited and, for me personally, becoming a Pierce dealer is a career highlight. We look forward to meeting with and getting to know Pierce customers across our territory, and bringing to them a new level of service and support," said Dan Gage, MacQueen Emergency Group co-owner and vice president of sales, who will lead the new fire and emergency team. "We will hit the ground running from day one with 15 new employees, including the Minnesota-based service group at Red Power Diesel, led by Dave Schneider."
About MacQueen Equipment Group
Founded in 1961, the MacQueen Equipment Group provides sales, product maintenance, service, and training solutions that deliver maximum uptime for customers representing a wide range of heavy equipment industries. MacQueen Equipment is expanding and moving to a new location in St. Paul, MN in fall 2016. The new facilities will serve as the headquarters office location, and will include parts and service departments, a comprehensive training center, and 14 service bays.