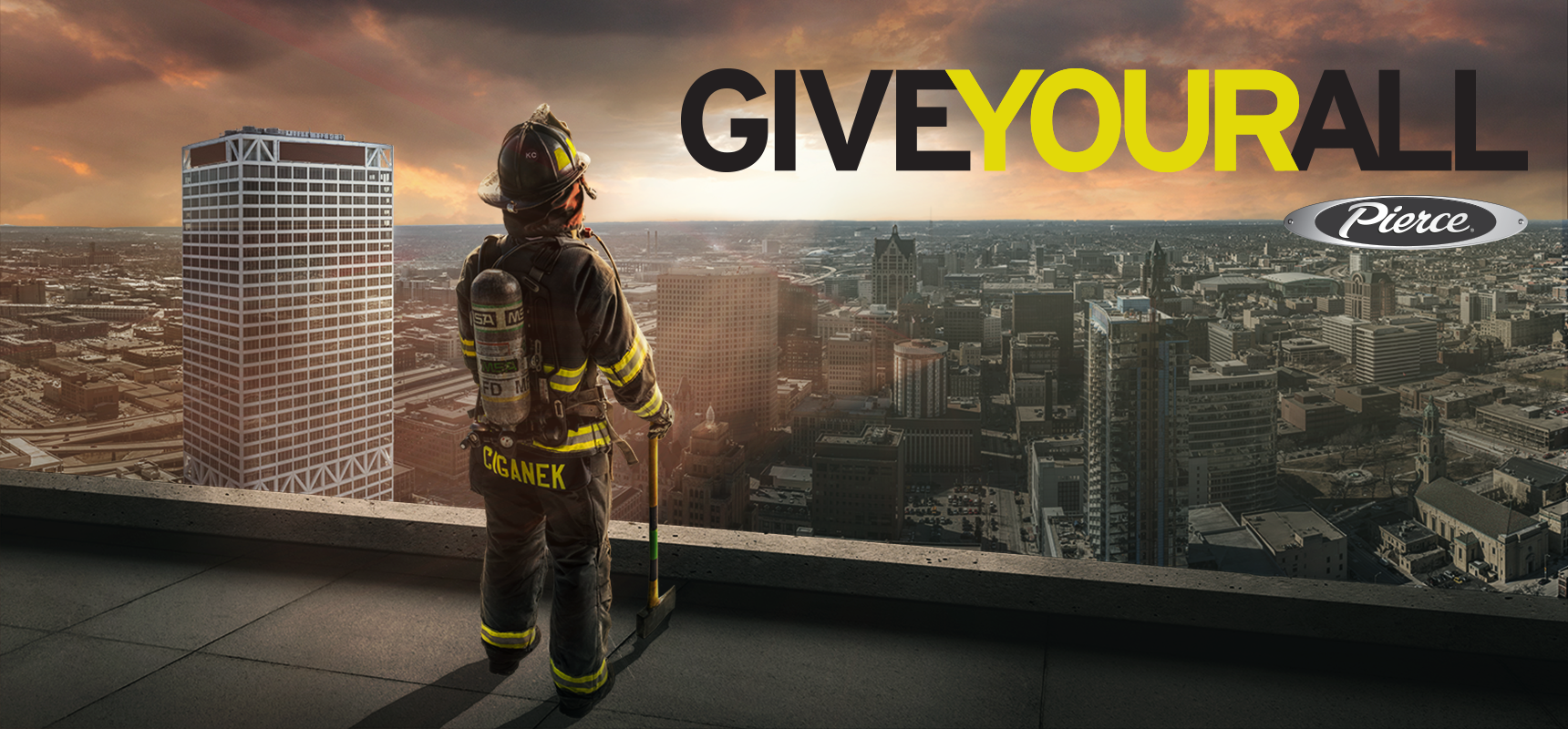 Pierce Manufacturing will kick off the Fire Department Instructors Conference (FDIC) Exhibition in Indianapolis, Ind. with announcements at their Lucas Oil Stadium display on April 26, 2018 at 11:15 am.
APPLETON, Wis. (April 17, 2018) – Pierce Manufacturing Inc., an Oshkosh Corporation (NYSE:OSK) company, will display the latest innovations and apparatus during the Fire Department Instructors Conference (FDIC) Exhibition on April 26 – 28, 2018 in Indianapolis, Ind. The main display will once again be at the entrance of Lucas Oil Stadium. While some innovations will be a surprise for show attendees, the display will include a clean cab pumper designed using feedback and research provided by workplace health and carcinogen reduction advocates. In addition, attendees will have the opportunity to view the all-new Saber® featuring a Ford powertrain, and experience a rapid configurator that provides authentic, engineered approval drawings in less than ten minutes. Pierce will also have a display in the Indianapolis Convention Center where they'll be showcasing their aftermarket capabilities with tech talks on the hour, every hour.
"Last year's introduction of our new class of aerials redefined what is possible, and our latest apparatus and technology advancements continue to set the bar for superior performance, efficiency and safety," said Mike Dufrane, vice president of sales and marketing, Pierce Manufacturing. "The Pierce team is committed to identifying critical needs and developing progressive features that aid firefighters in their lifesaving work."
Show attendees will not want to miss the opening announcement taking place on Thursday, April 26th at 11:15 am (EDT) in Pierce's central core location near the entrance of Lucas Oil Stadium (booth #8807). Also, on Friday, April 27th at 1:00 pm (EDT), the Pierce booth at Lucas Oil Stadium will host the opening ceremony for the National Fallen Firefighters Foundation (NFFF) 9/11 Stair Climb event that will begin with a ceremony at 1:00 pm. The 9/11 Stair Climb is a way for attendees to honor and remember those in the fire service community who selflessly gave their lives, so others might live. Last year, more than 700 participants paid tribute by climbing or walking the equivalent of the 110 stories of the World Trade Center.
"It is incredible to see the power of the fire service community representing their fellow firefighters during the annual 9/11 Stair Climb at FDIC," Dufrane said. "I'm inspired each year by the commitment climbers and the NFFF put forth to honor their fallen brothers and sisters."
Those interested in staying connected with the latest and greatest Pierce innovation and apparatus displays, announcements, events, Tech Talks, and more offered at FDIC, can follow the up-to-the-minute happenings shared online at piercemfg.com and facebook.com/pierce.