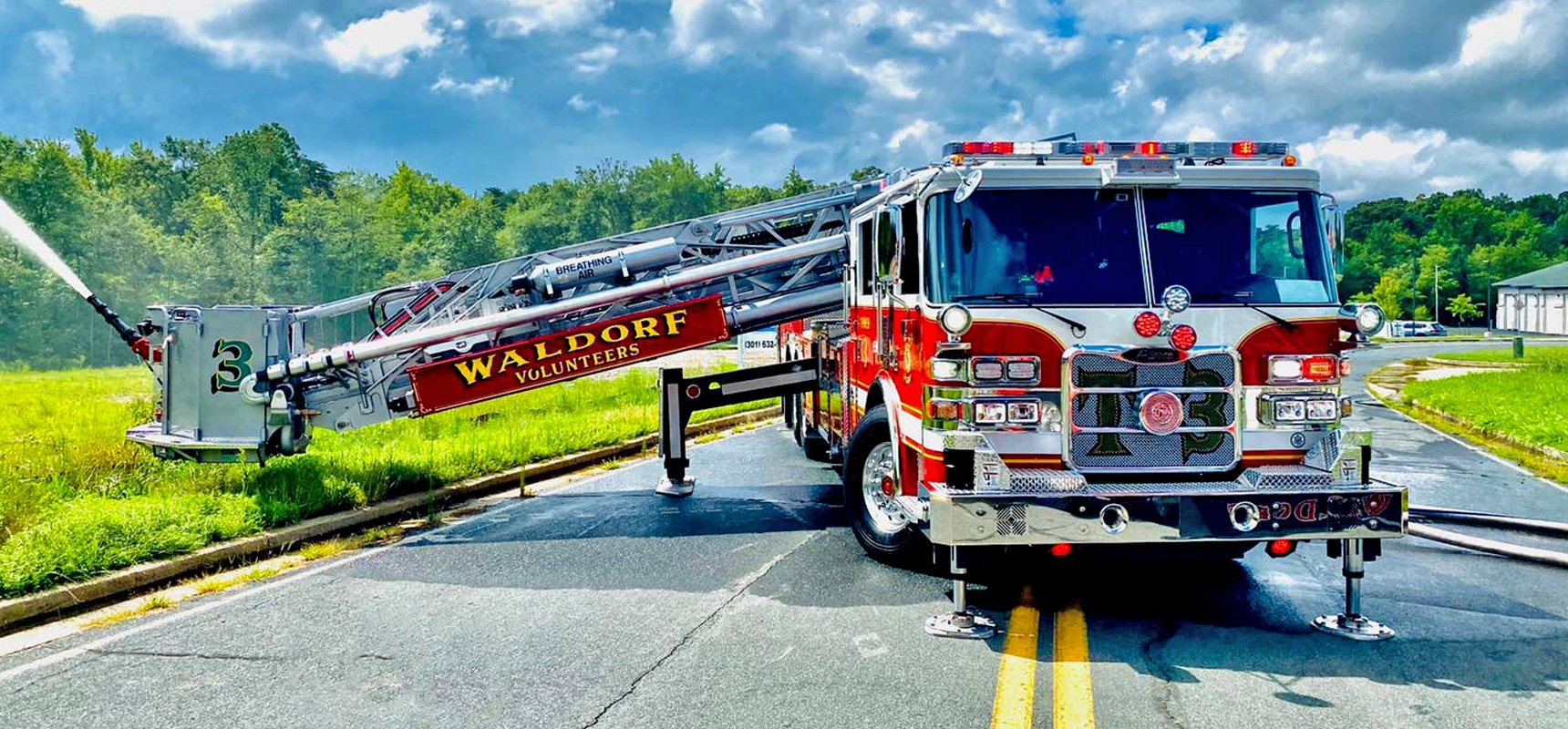 Purchasing an aerial apparatus comes with many decisions, including the type of aerial stabilizer and the additional functional features that allow for fast, reliable aerial operations on the fire ground.

If your fire department is considering adding an aerial apparatus to its fleet, here are some important considerations discussed in detail below.
What is an aerial stabilizer and what is short jacking?
The benefits of H-style aerial stabilizers
Additional innovative aerial placement technology that can improve on-scene speed and placement accuracy
As your fire department reviews this information, keep in mind that each aerial apparatus should match the mission and needs of your unique community.


What is an Aerial Stabilizer?
An aerial stabilizer is a device that holds the fire apparatus stable and firm when operating the aerial ladder. Aerial stabilizers are deployed whenever the aerial device is raised from its bed. Stabilizers are designed to level the truck, which makes for safe aerial device operation.
What is Short Jacking?
Another term that often pairs with aerial stabilization is the term short jacking. Short jacking occurs when aerial stabilizers are extended on only one side while the opposite side deploys the stabilizers straight down.
Short jacking is a safe and often necessary option when spacing restrictions, parked cars, curbs or other hazards make it difficult to deploy stabilizers on both sides of the apparatus.
When a fire truck is short-jacked, it is safe to operate the aerial device on the side where the stabilizers are deployed and to the front and rear of the truck. Pierce Manufacturing aerial devices are programmed to allow 180-degrees of safe, operational movement from the short jack position.
What is an H-Style Aerial Stabilizer?
An H-style stabilizer can be easily identified by its shape. The stabilizer includes an outrigger that extends horizontally and then goes down to the ground vertically.
An H-style stabilizer system can include a 12-, 14-, 16- or 18-foot stabilizer stance. The choice depends on the overall tip load requirements of the apparatus and is unique to the needs of each fire department.
Benefits of H-Style Aerial Stabilizers
1. A Higher Stabilizer Strength-to-Weight Ratio
For aerial apparatus, the stabilizer strength-to-weight ratio is a critical consideration. The H-style stabilizer offers a higher stabilizer strength-to-weight ratio in comparison to other stabilizer options.
As a result, H-style stabilizers can be constructed with lighter-weight materials, which reduces the overall truck weight and allows fire departments to increase equipment loading capacity or water on board the truck.
2. Improved Leveling Capabilities on Uneven Ground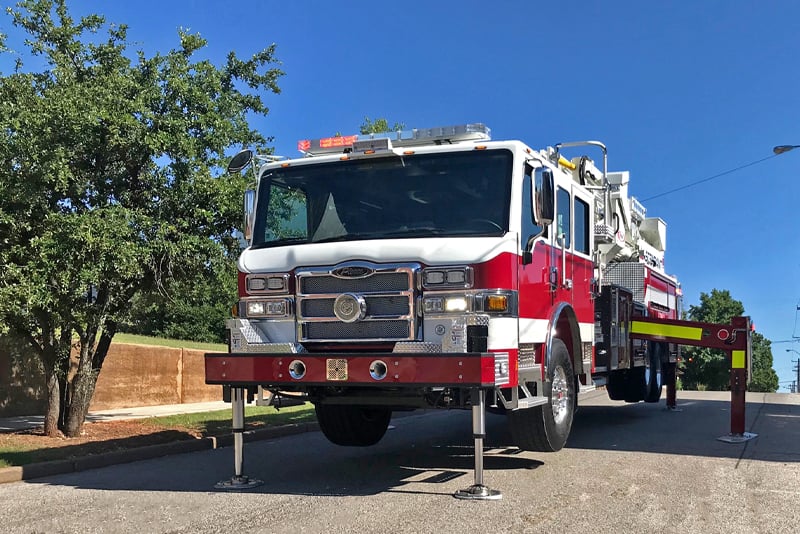 Every call presents a unique set of aerial placement challenges. Fortunately, when a fire department chooses an H-style stabilizer for its aerial apparatus, it comes with improved leveling capabilities on uneven ground.
H-style stabilizers offer 18-inches of ground penetration. This provides tremendous flexibility for aerial placement and allows for greater leveling in areas with variable terrain. This also helps support aerial setup on slopes and in areas with severe grades.
3. The Ability to Short Jack in Confined Spaces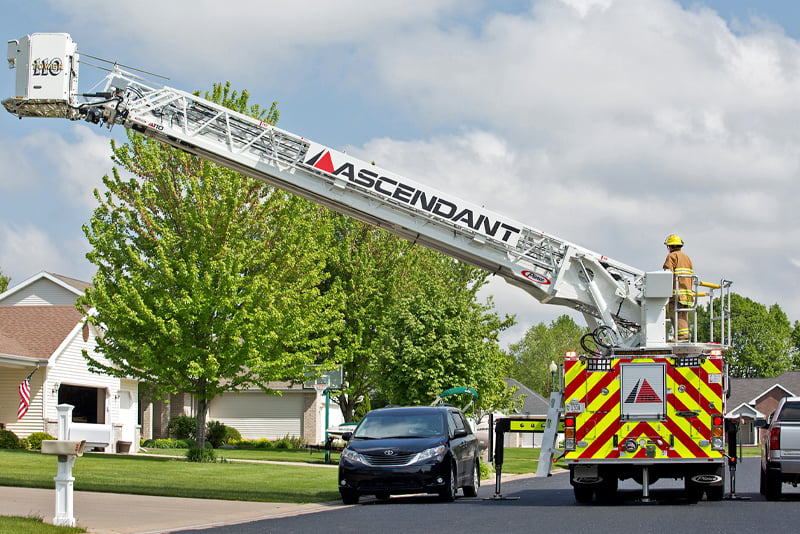 One of the unique features of H-style stabilizers is the ability to short jack in confined spaces.
This is a critical design feature for urban fire departments serving communities with narrow streets and for suburban departments that can be challenged with parked cars, roadside structures, curbs and other hazards.
4. Independent Deployment
H-style aerial stabilizers offer another unique feature—each stabilizer can be deployed independently. Paired with the ability to short jack, independent deployment provides fire departments with more flexibility in terms of apparatus placement.
With the overall goal to arrive on the scene and set up quickly and efficiently, Pierce Manufacturing H-style stabilizers offer many benefits to fire departments.
But what other innovative features should your fire department consider in new or upgraded apparatus?
Innovative Aerial Placement Features that Improve H-Style Stabilizer Efficiency
When it comes to fire rescue operations, speed, accuracy and efficiency are critical considerations. Pierce Manufacturing has several innovative technologies designed to help firefighters in the safe and efficient operation of aerial stabilizers. These design features take the guesswork out of stabilizer placement and allow operators to initiate deployment faster and more accurately. These innovative technologies include:
Stabilizer Placement Cameras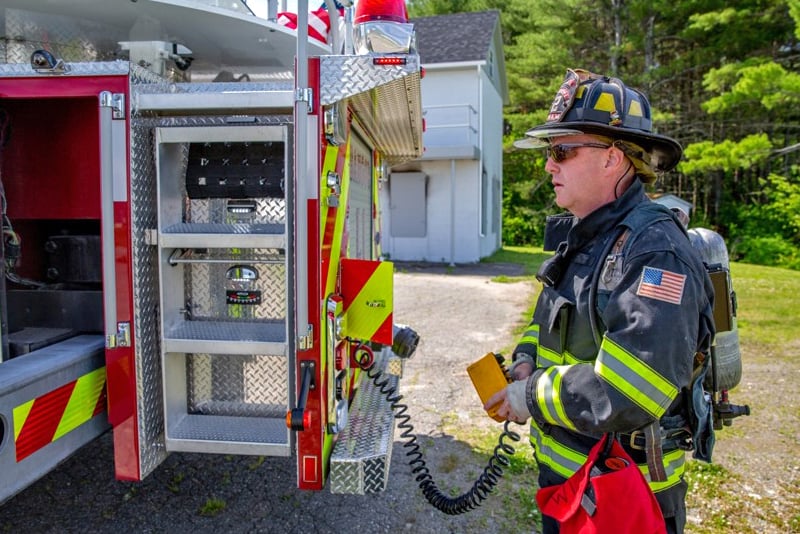 Stabilizer placement cameras are a critical asset on fire apparatus when seconds count in an emergency.
Stabilizer placement cameras show the outline of the stabilizer in the camera view, which allows operators to see the full picture of the placement area, ensuring optimal deployment.

As a fire apparatus rolls up and parks on-scene, an operator can simply push a button to have a full view of each stabilizer area to determine where the stabilizers will be deployed and if the area of deployment is safe and clear of obstacles. Without the need to get out of the truck, firefighters will know if a curb, storm sewer, or parked car may make it difficult to extend the stabilizers.

This allows operators to reposition the fire truck quickly, if required, saving valuable time.
Stabilizer Placement Lasers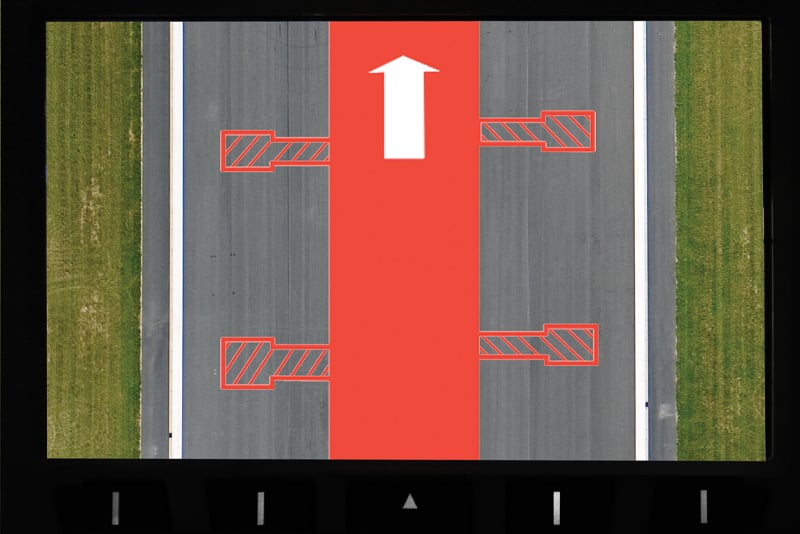 In addition to stabilizer placement cameras, fire departments have the option to use laser beams to show exactly where the aerial stabilizer will extend on the ground.

Stabilizer placement lasers show the exact location where the aerial stabilizer will extend on the ground to aid the firefighter on placement location and to aid auxiliary ground pad placement.
Automated Terrain Review
To save time in an emergency, fire truck operators can activate a feature on Pierce apparatus that determines if the terrain grade and slope are safe for aerial stabilizer deployment.
When activated, the automatic programming will indicate green on the Command Zone screen if the truck can be leveled on the grade or slope of the trucks position or will indicate amber that the stabilizer will not be able to get the apparatus to level and aerial capacity must be reduced to half capacity. Red stop sign means reposition the truck as the grade or the slope is too severe to level the apparatus.
Automated Fire Truck Leveler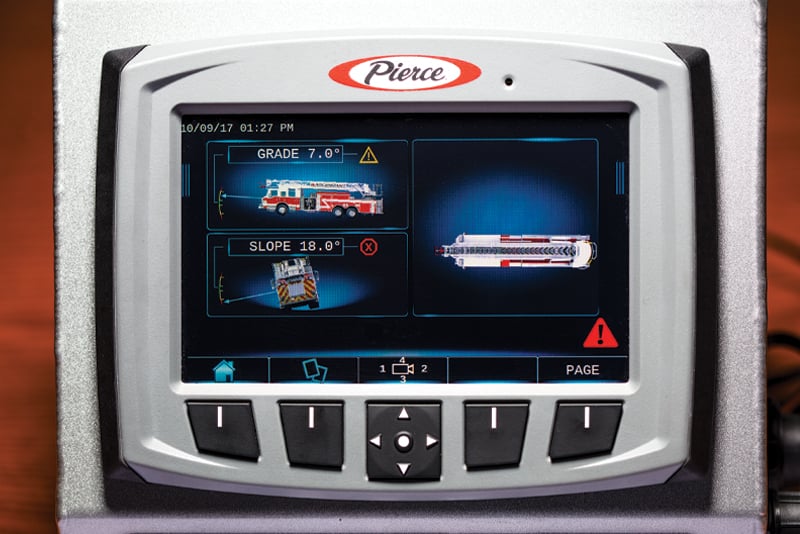 Another critical time-saving element available on Pierce apparatus is automated fire truck level assist. Once all stabilizers are deployed using the camera and laser features, a fire truck operator can select the level assist to automatically level the stabilizers to the proper operating position.
Pierce Ascendant Class of Aerials
Pierce Manufacturing's Ascendant Class of Aerials offers even greater stabilization and placement flexibility for fire departments. The aerials have only one set of stabilizers that extend out, while the remaining stabilizers are down jacks only. This provides improved placement and operational advantages making it easier to get set and take action in an emergency.
Did you know? The Pierce Ascendant 100' mid-mount aerial tower sets up in just 26 seconds!
With the goal to improve the aerial set up speed and accuracy, as well as aerial placement and operation, Pierce is proud to offer H-style stabilizers and several innovative technologies to support fire departments.
What stabilizers and technologies does your department use to aid in aerial placement? Let us know in the comments!