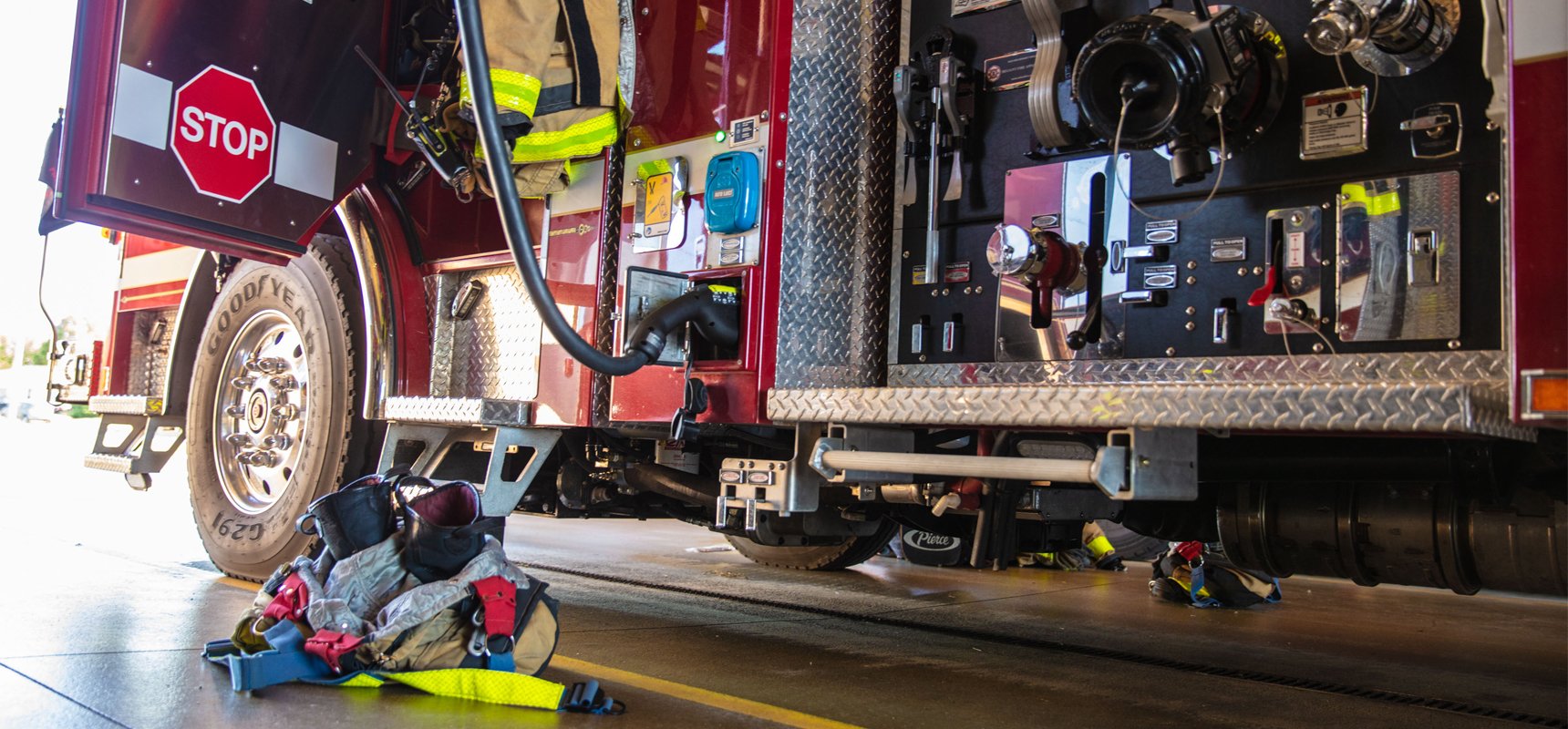 If your fire department is considering the possibility of adding an electric fire truck to its fleet, you may be wondering:
What charging infrastructure is required for an electric fire truck?
How does it fit into my existing fleet and station?
How much power is required to charge an electric fire truck?
How much work is needed to get the truck up and running?
Rest assured, the process of integrating an electric fire truck into your department can run as seamlessly as adding any other type of apparatus.
Below, we outline some of the key considerations that come with purchasing an electric fire truck and how Pierce Manufacturing and our energy partners make the process easy for fire departments.


Adding an Electric Fire Truck to A Department Fleet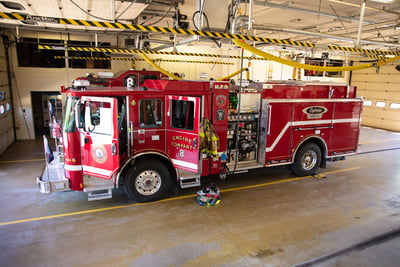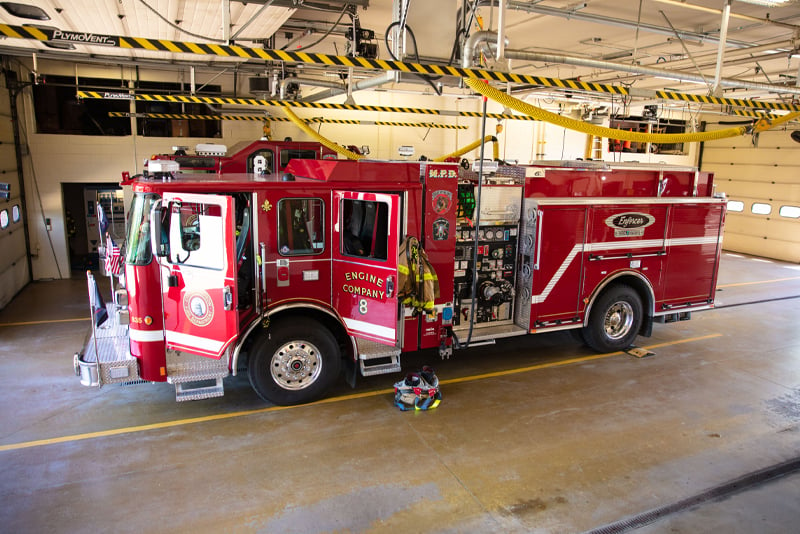 Whenever a fire department is adding a truck to its fleet, there is a lot of preparation involved to ensure that a new truck can be up and running as soon as it arrives. This includes paperwork, planning, station re-configuration, time and resources. Adding an electric fire truck is no different— ultimately, it comes down to planning and power.
Planning
The planning phase of adding an electric apparatus to your fleet starts with a discussion of the future. Before you invest in infrastructure, you first need to consider the right investment, for now, five years from now, and beyond.
Do you plan to add additional electric fire trucks?
Will your station add additional electric vehicles in the future for staff or local response?
Within the flow of your station, where does a new apparatus fit in?
Adding an electric fire truck to a fleet doesn't necessarily translate into more planning steps, but to promote efficiency over time, it may involve more discussions around future energy goals and objectives.
Power
An electric vehicle requires power. To appropriately power the Pierce® Volterra™ platform of electric vehicles, a fire station will need enough 480-volt three-phase power to support the charging infrastructure. This is standard for any commercial power requirements. If 480-volt power is not available, this power requirement can be accomplished with a step-up transformer.
Learn more about the story behind the technology in this recent blog post.
Electric Fire Truck Charging Infrastructure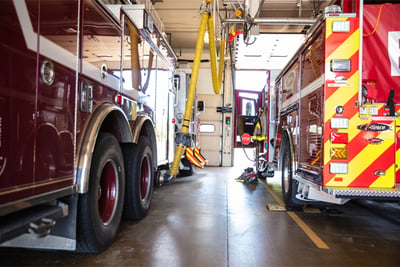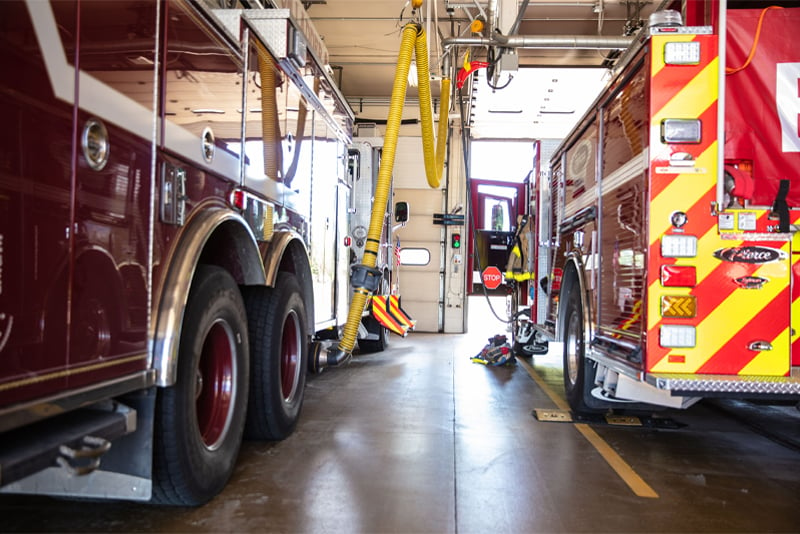 When you choose to purchase a Pierce® Volterra™ electric fire truck, you're not just investing in a truck; you're investing in a complete electric solution.

With a new vehicle purchase, fire departments don't usually have to consider adding infrastructure, but Pierce makes it easy to do so. Pierce has partnered with the right industry professionals to ensure that there is a solution for seamless electric energy adoption.
Understanding how an electric fire truck can fit in your station, on your power grid and into your service model are all items that Pierce and its energy partners help manage on your behalf.
We'll take the time to align experts to support your needs so you can focus on your daily work and not on the technical details of your new apparatus.

Here are a few examples of how Pierce can support the integration of electric technology and make the process seamless.
Charging Infrastructure Installation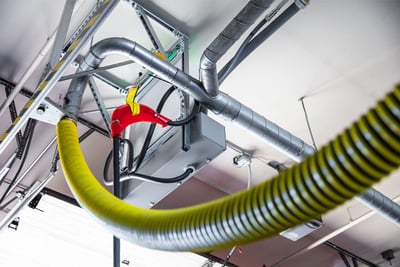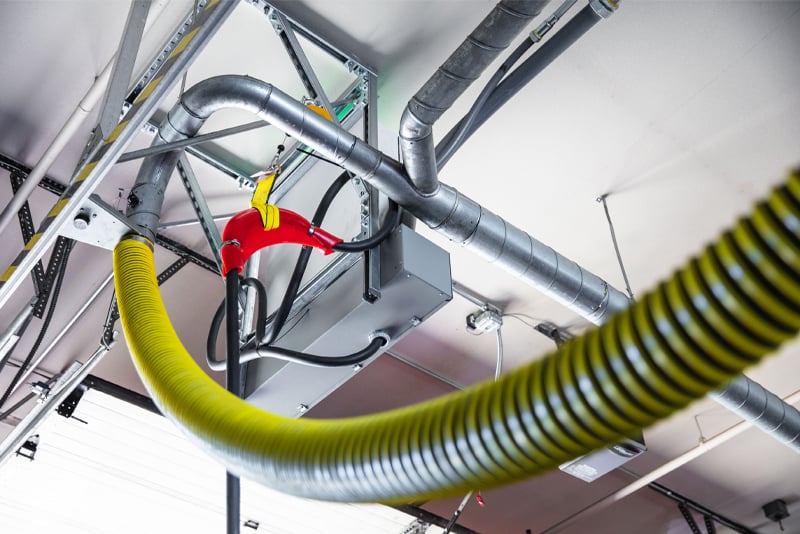 When it comes time to install fire station-based electric fire truck charging infrastructure, a fire department will need to consider placement and installation requirements.
Why is Overhead Charging Recommended?
Fire departments are no strangers to cords and infrastructure overhead. Following this familiarity, Pierce and its partners recommend the integration of overhead charging stations for electric vehicles.

Overhead charging is beneficial because it doesn't take up valuable floor space, it reduces trip hazards for firefighters in high traffic areas and it improves overall safety.
How is the Charging Infrastructure Put Into Place?
Pierce has partnered with nationwide energy experts to install all required charging infrastructure on the behalf of the purchasing fire department. These experts are skilled in this line of service and they can often be in and out in less time, resulting in less interruption at the firehouse.
What is Required of the Fire Department?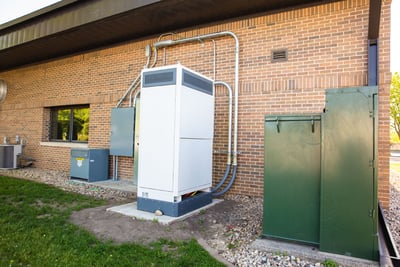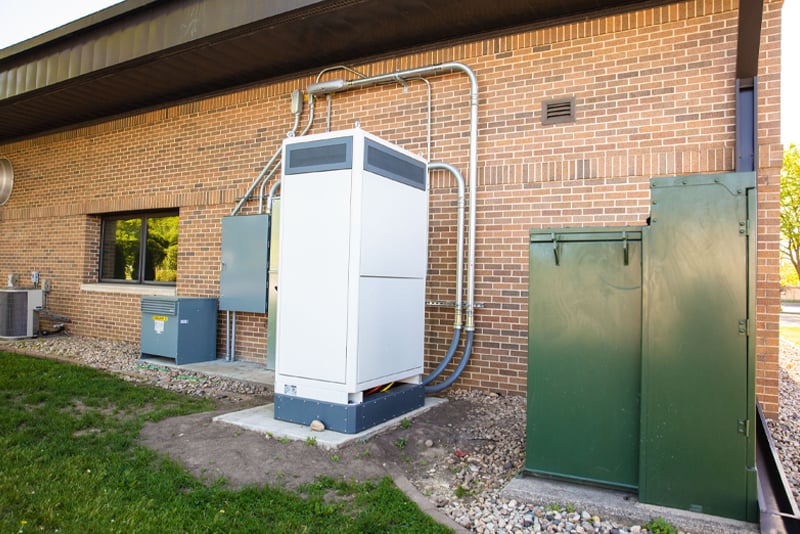 Pierce will work with a fire department to determine the right energy experts to support the infrastructure installation as part of the planning process. The fire department then works directly with the installation team to get the charging infrastructure into place at a convenient time.

Whether you purchase a traditional or electric apparatus, fire departments often have to work through municipal permits and paperwork. As such, Pierce recommends initiating infrastructure planning 9-12 months in advance of truck arrival to account for paperwork, equipment orders and installation time.

In terms of on-site preparations, charging solutions are tailored to provide an unobtrusive installation necessary for any station. Ideally, a fire department should have adequate overhead space to account for charging equipment. Additionally, fire departments must plan for internal or external space on the property to house a high voltage cabinet roughly the size of a large refrigerator.

While the planning process does require a fire department to secure the acquisition of equipment, Pierce and its partners make it simple to get the station up and running for an electric vehicle.
Charging Infrastructure Maintenance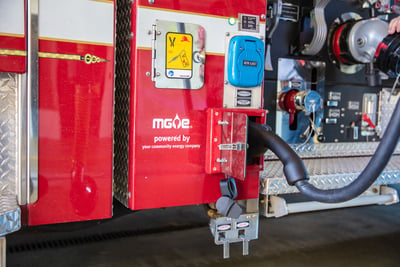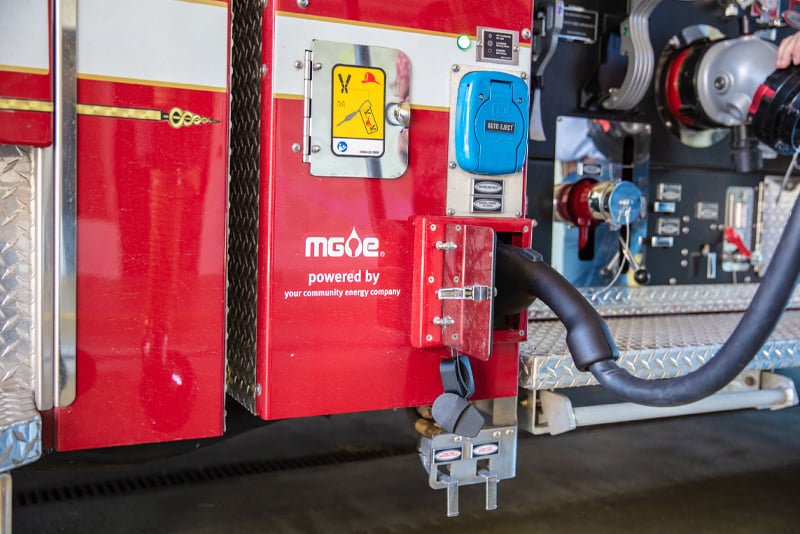 Anytime new equipment or apparatus is purchased, there is always a question of maintenance. With the Volterra platform of electric vehicles, maintenance is very straightforward.
Operational Maintenance
Are special tools required for operational maintenance? The simple answer is no! There is not a lot of necessary maintenance because there are not a lot of moving parts.
The one thing a fire department will have to do annually—clean the filter. Much like a furnace in a residential property, the cabinet needs air to run through it to keep it cool. Cleaning the filter annually will help maintain optimal performance.
Operation Cost
Perhaps the most important consideration with an electric vehicle is operational cost, and a lot of that depends on the local community and its commercial power costs. Departments will need to work with their local electric utility provider to understand these costs and prepare the best solution.
Pierce and its partners offer a full-service solution to meet the unique needs of every fire department. For example, fire departments can choose to have a stationary battery energy storage system (BESS) that may charge when utility charges are lower, or utilize solar power to optimize energy savings, and offer resiliency in the event of a utility power outage.
An energy model can be performed to determine the best charging scenarios based on the cost of electricity from the local Electrical Utility provider. This can help determine renewable energy resources and battery energy storage systems to reduce energy costs associated with charging the electric vehicle.
Software Maintenance
When charging infrastructure is installed in a fire station, system software helps manage the charging process and streamline efficiencies.
With the support of the chosen energy partner, fire department representatives learn how to use the software to help manage the charging infrastructure.
The software platform provides:
Battery life information, including charging recommendations.
Predictive data on energy usage and optimal charging times.
Indications of required operational checks and maintenance.
The software system takes the guesswork out of vehicle charging in a simple, easy to manage tool that keeps operations running smoothly.
Additional Alternative Power Opportunities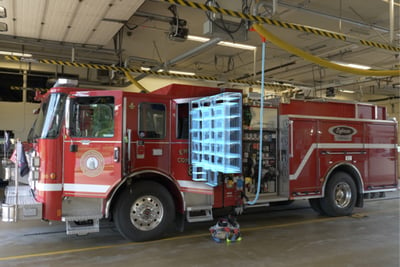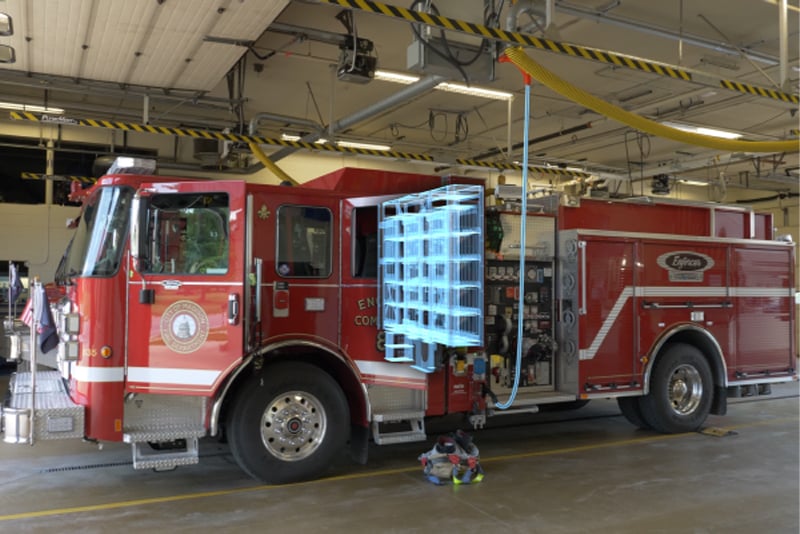 As a community assesses the value of investing in an electric vehicle, it may discuss additional sources of power beyond the electric grid.
Pierce and its energy partners are pleased to offer many alternative energy options to suit the needs of departments across the nation. Depending on available space at the station, the local utility costs and constraints, there are several options to consider for renewable energy:
Solar energy to offset energy usage from the utility and increase sustainability.
Stationary Battery energy storage systems (BESS) to optimize energy costs from the utility (i.e. charge the battery when rates are low to be used when they are high and to cut demand charges) and offer resiliency.
Microgrids which combine solar energy and a BESS that are sized to optimize energy usage / costs, sustainability and increase resiliency/reliability.
No matter what type of energy you use to power your charging infrastructure, Pierce and its energy partners will support you through the process.
As with any new technology, one can always expect rapid advancements and innovation. Pierce Manufacturing is invested in new technology and the future of electric vehicles. We are continually working to improve our products and technologies to ensure they exceed the needs of our customers and are designed to support the men and women in the fire service who protect our local communities.
Is an electric fire truck the right choice for your fire department?
Learn more about Pierce® Volterra™ platform of electric fire trucks or contact your local dealer today.