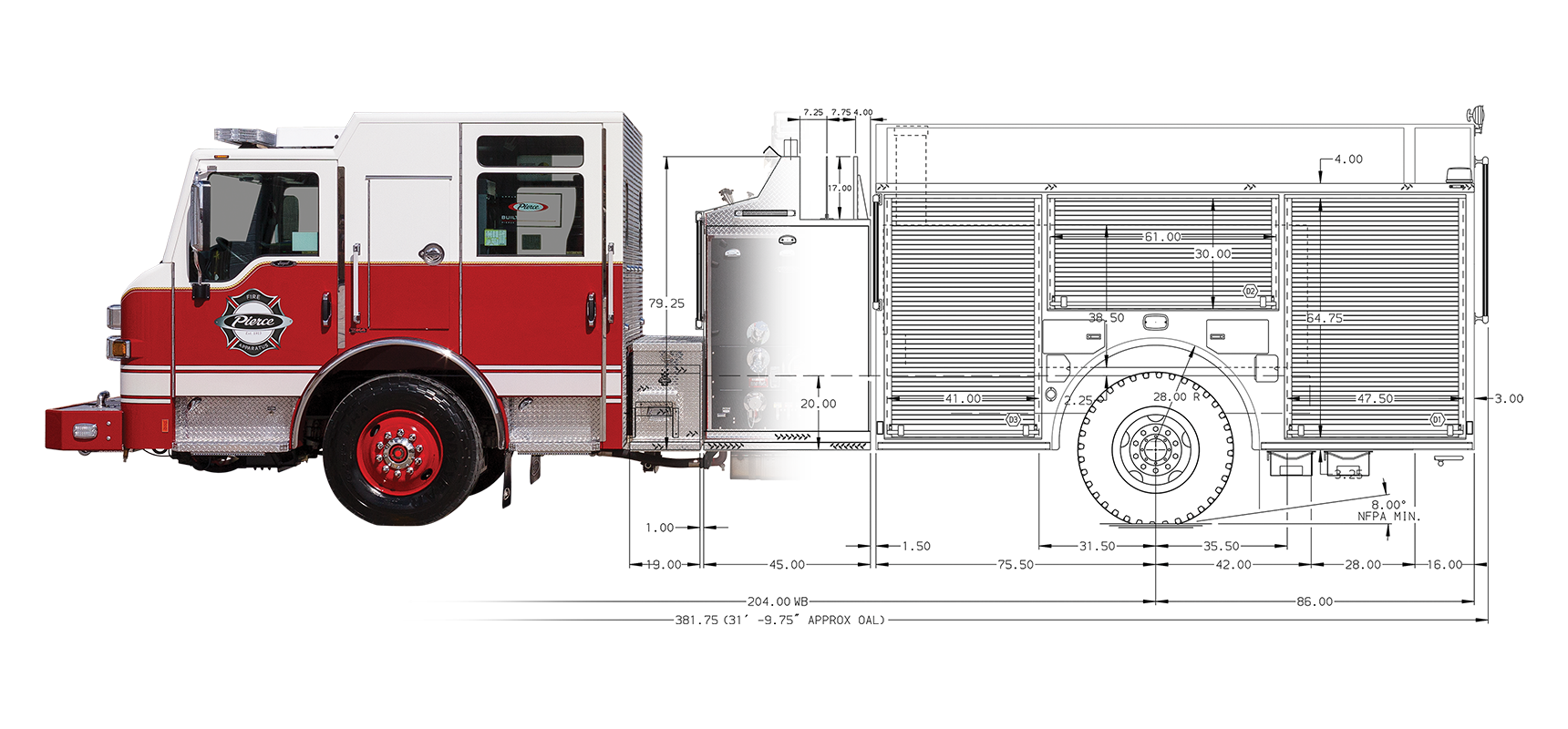 The process of purchasing a fire apparatus can be both exciting and complex. There are numerous factors to consider when designing an apparatus that will have a critical impact on your community for many years to come, from intended use of the apparatus, level of run load, environmental and population factors, ideal service life, compliance, budget, and much more. This process can be especially overwhelming when departments face tight budgets and delivery time constraints. To design, order and produce an apparatus that meets all your departments needs while keeping the process simplified, it is important to keep these three considerations in mind.
1.
Conduct a Needs Assessment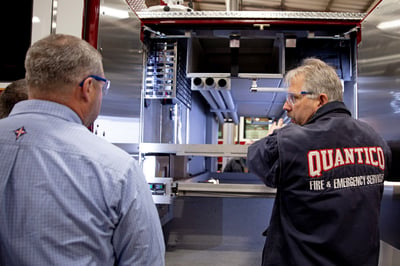 One of the most important aspects of simplifying the ordering process and accelerating lead time is to start with conducting a needs assessment that keeps the fire apparatus' intended use in mind. Fire department leaders typically put standard operating guidelines into place which have a significant impact on the role of the apparatus. These guidelines, as well as a community's current and future needs, in addition to environmental factors, may dictate department operations and the required apparatus design features. There are many factors that should be considered and discussed with your apparatus dealer including the following:
Delivery time and budget constraints
Quantity of apparatus needed and variations of each
Apparatus' primary function
Additional functions desired
Community, demographic, and environmental factors and regulations
Physical restrictions regarding apparatus' operating area
Projected run level and average number of occupants
Space accommodation for equipment and other custom features
2.
Work With a Trusted Fire Apparatus Dealer
Another aspect of simplifying and accelerating the apparatus ordering process is to align your department with a trusted and knowledgeable dealer. When you have parameters in place concerning budget and delivery time, a dedicated sales representative will ensure that you do not have to compromise on customization, special feature requirements, and quality.
Our apparatus dealers have extensive experience and a high level of understanding when it comes to the products and features available. They also have knowledge on what has successfully been put into service previously. In fact, there are times when customizations can be minimized, and the process streamlined within every element of the design, development, approval, and production. Additionally, working together to develop a timeline that fits the department's needs and is mutually agreed upon by the manufacturer, will ensure the production of your apparatus is completed with a strong focus on the projected delivery date.
3. Consider Rapid Configurator Resources
In recent years, some fire apparatus manufacturers have developed web-based product configurations to assist with the planning and visualization of specifications for vehicles. In many cases, these configurations offer reduced feature customization options and have been used primarily to enable slight modifications and quick turnaround of stock trucks. The launch of Pierce Manufacturing's Build My Pierce™ (BMP™) rapid configurator has taken online apparatus design and specification planning tools to another level.
BMP not only simplifies the fire apparatus buying process, but also offers an efficient approach to planning the specifications of highly-customized fire apparatus. Shortened lead time are available, depending on slot availability. BMP offers customization options for:
Enforcer™
Saber®
Velocity®
Impel®

110' Heavy-Duty Single & Tandem Ascendant® Platform
107' Heavy-Duty Single & Tandem Ascendant® Ladder
105' Heavy-Duty Ladder
100' Heavy-Duty Platform
100' Heavy-Duty Tower
75' Aluminum Ladder
Other attributes of BMP include:
Streamlined and accelerated process from design, to order placement, to delivery for both dealers and fire department / purchasing representatives
Less churn with details finalized early in the process and a scheduled customer visit to Pierce
Over 1,500 available options and market-trending customizations available
Customizations available are based on market-trend and apparatus features that have previously been put into service
Customization options for engines, suspensions systems, cab lengths, side roll protection, frontal airbags, electrical systems and more
BMP is not the perfect fit for every apparatus order as some departments require unlimited configuration options and features. BMP could be a valuable option if you are looking for an efficient ordering process and accelerated delivery for apparatus with a higher level of customization options than stock vehicles.
When your mission is to keep your community safe, your options shouldn't be limited! Take a look at recent deliveries that were produced utilizing Build My Pierce. Contact your local Pierce dealer to learn more about accelerating and simplifying the apparatus buying process and to give BMP a try yourself.