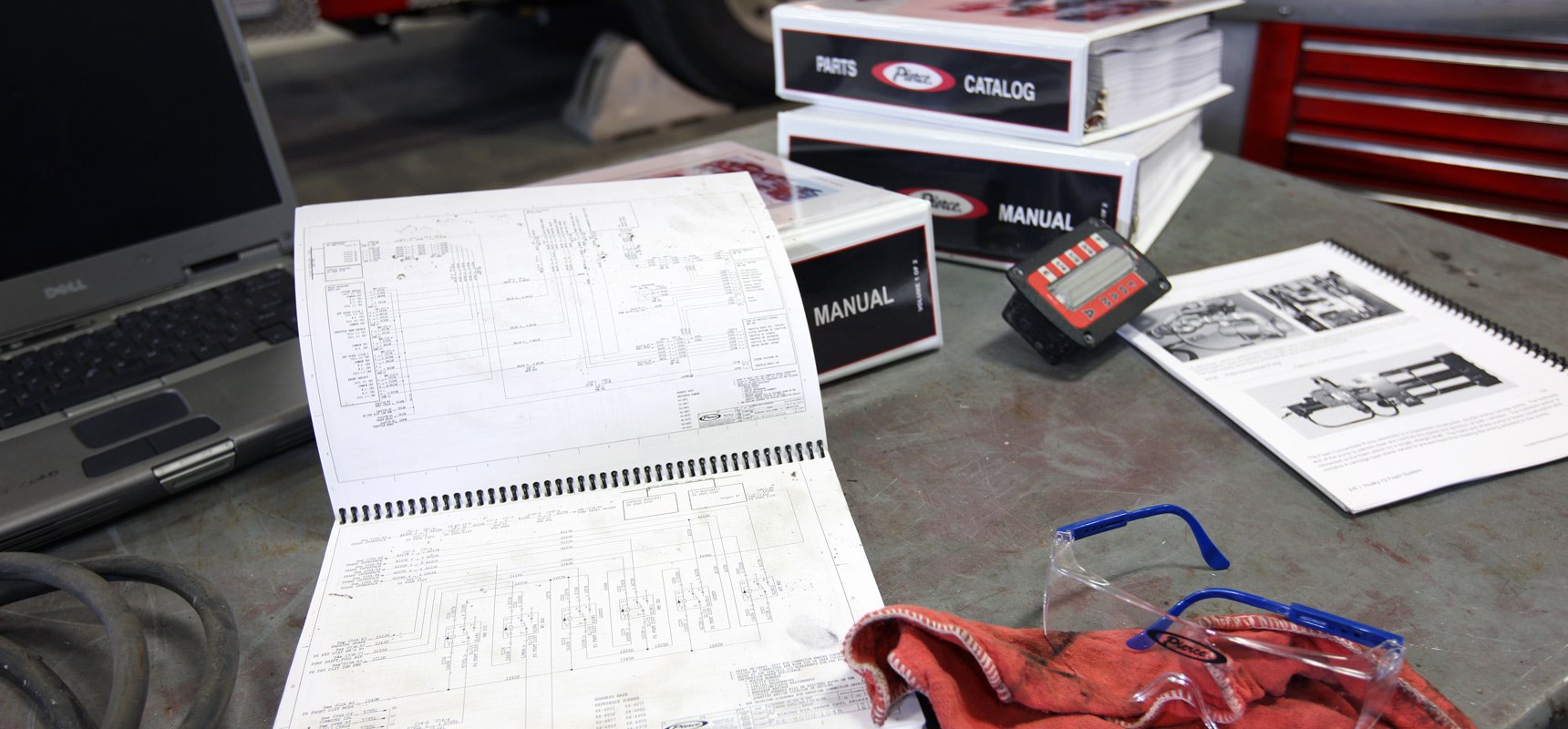 As a fire department considers the right type of apparatus to fit the needs of the community it serves, it is critical to think beyond delivery. Preventative maintenance, regular service and minor repairs must be managed efficiently, but not all fire truck manufacturers offer the same level of product support.
Consider these critical questions:
When fire truck service and repairs are required, where should a fire department seek support?
When first responders have questions about fire apparatus operations, parts or components, are there readily accessible educational resources available?
How can a department prevent or reduce fire truck downtime when repairs are required?
Can firefighters access additional training on apparatus parts and components?
How can a department lower its total cost of ownership through partnerships with its local dealer & product support providers?
Before a community invests in a new fire truck, it is essential to consider the product support available from the manufacturer. Learn more below about what your department can expect from Pierce Manufacturing throughout the lifespan of a fire apparatus investment.
The Pierce Manufacturing Service and Repair Process
Pierce's commitment to providing ongoing fire truck Aftermarket & Product Support are second-to-none in the industry and something that brings value to customers for the full lifetime of an apparatus.
So, what does the Pierce product support program entail for customers?
This program is a robust support system that starts with dedicated Pierce dealers and can include any number of designers, engineers or technicians to find the right solution for any apparatus concern.
Pierce Dealer Support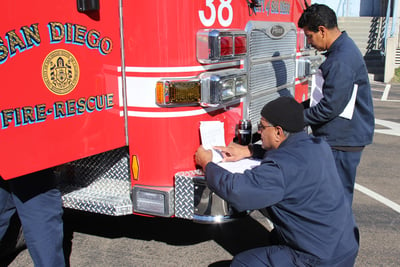 Pierce dealers know fire apparatus inside and out. They are involved in the buying process from the early stages and see the entire design and manufacturing process all the way through to delivery. If a fire truck repair or service issue arises, dealers are the first line of support.

Many Pierce dealerships offer Emergency Vehicle Technician (EVT) & Pierce Master Technician-Certified mechanics trained to service and repair Pierce components and parts, as well as dedicated staff who can support common troubleshooting questions and concerns. With more than 60 regional service facilities, Pierce dealers are both knowledgeable and easily accessible to help fire departments complete repairs quickly with expertise.
Learn more now about Pierce's dealer network and how they support fire departments.
24/7 Technical Support Call Center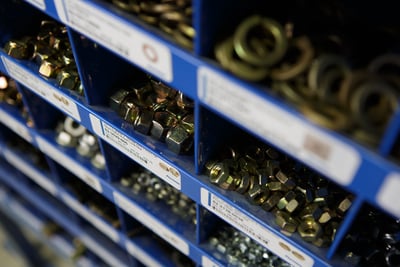 Fire trucks are complex vehicles, and, on some occasions, Pierce dealers require additional product or parts support. As such, dealers have access to a Technical Support Call Center and a team of highly specialized master technicians with more than 150 years of combined experience.
The team of technicians offer expertise in chassis, suspension, electrical, aerials, pump, foam systems and more. Technical issues are managed by the appropriate expert, and the majority of fire truck incidents are reviewed and completed quickly to ensure trucks get back into service without disrupting fire department operations.
Read six facts you may not know about Pierce parts and product support.
Field Service Engineer Consultation
If the technical support team cannot resolve an issue, Pierce will bring in a team of field service engineers. Field Service engineers work closely with Product Engineers to review the technical support requirements and determine the appropriate resolution that can often be completed at a dealer service center.

When a recurring issue arises, Pierce determines the appropriate resolution and communicates directly with dealers and master technicians to ensure that they are equipped to manage similar incidents in the future.
Mobile Service Vehicles
With more than 140 mobile service vehicles, Pierce can bring service and repair expertise directly to fire departments when needed. Incident diagnosis, as well as any required maintenance and repair work can be completed on-site by Pierce master technicians to ensure fire departments can get vehicles up and running quickly.
Fire Truck Aftermarket Support
Pierce is proud to offer the largest product support network of any fire truck manufacturer in the market. Through aftermarket and product support teams, Pierce supports fire departments for the lifespan of fire apparatus with:
Replacement parts and part support through pierceparts.com includes access to a 120,000 square-foot fire truck parts warehouse, and more than $14M+ dollars of spare parts inventory.
Ongoing maintenance and service expertise, with master technicians, mobile service vehicles and a robust service and repair process, Pierce makes it easier for fire departments to access support 24/7.
Training Programs and Educational Resources for Dealers and Customers
Manufacturer-direct training with specific product information conveniently available.

Training given from the internal Pierce Training Team.
Subject Matter Experts delivering the most current information with hands-on training classes.

Over 14 classes that offer broad training across many aspects of the vehicle, at a high level and also offer in-depth, detailed and specific content on proprietary or Pierce-designed systems, for example, CommandZone, PUC, Husky Foam, or TAK-4 suspension systems.
The Pierce Resource Center is an Online Learning Management System designed to deliver On Demand e-learning, as well as streamline hands on training registrations, completions and assessments.
Did you know the aftermarket and product support team at Pierce consists of more than 80 individuals, including product trainers, Pierce Master Technicians, as well as customer service and problem resolution specialists?

At Pierce Manufacturing, our dedicated team delivers hundreds of custom apparatus annually to support firefighters across the globe. But it's the support and relationships that develop after delivery that speaks to our dedication to serve the needs of fire departments.
Before you invest in new apparatus, do you have a question about aftermarket support? Contact a dealer today or leave us a comment below.